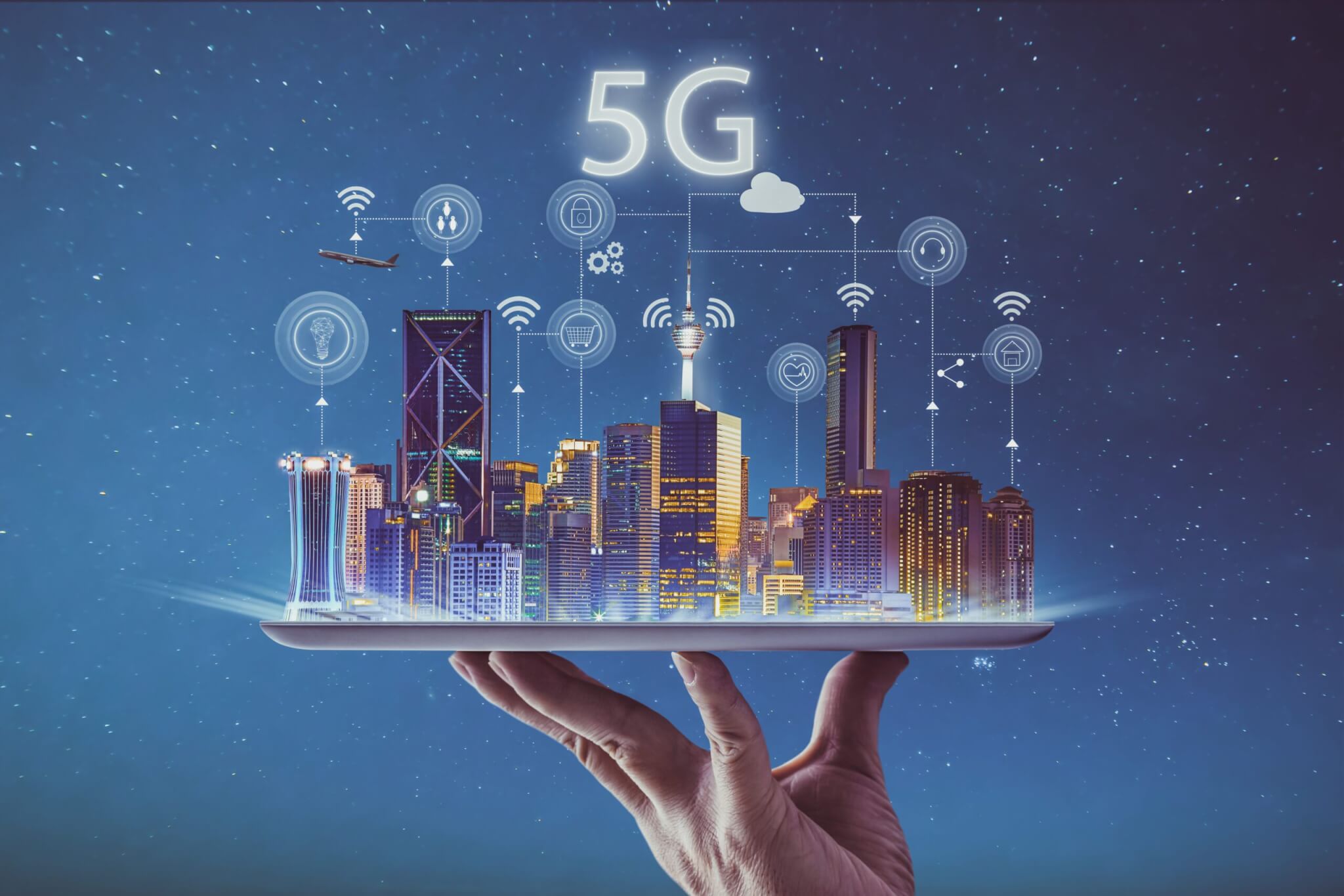 5G cellular networks have become far more popular thanks to the new uses they can provide to public services and industrial segments. The current technological context is key for the implementation of 5G architecture, based on SDN / SD-WAN – Software Defined Network, NFV – Network Function Virtualization or MEC – Multi-Access Edge Computing technologies.
The following use cases are only an example of 3GPP scenarios based on standard IMT-2020 5G. The latter is divided in three different aspects, according to the system resources used;
5G y EMMB (Enhanced Mobile Broadband)
Cases we can define as the natural evolution of 4G scenarios with better capabilities. They can be built on the 4G network core and offer a significant increase of bit rates and better latency, which translates into a more wholesome user experience. Fixed-Wireless Accesses – FWA are likely to see the light soon, providing coverage to areas with limited connectivity, remote branches or teleworking spaces (thus minimizing the need for last mile physical infrastructure and easing CPE conversion to 5G). While 4G mobile access is often used as a backup solution for other physical options, the new functionalities 5G brings to the table, make it an ideal and reliable main access. These improvements can also help optimize immersive technologies (AR/VR) in sectors such as healthcare, art, etc.
In addition to physical locations, environments in motion, such as the automotive public transport, private vehicles… or rail, may also host 5G CPEs supporting convenient roaming, improving telepresence tools, content downloading, 4K videos, etc.
5G y MMTC (Massive Machine-Type Communications)
Geared towards massive device connectivity (over 1 million devices per km2) with reduced data volumes. Smart cities and smart buildings where multiple devices equipped with sensors can share network parameters and metrics to build a large interconnected ecosystem for efficiency purposes. Other use cases can focus on sensor control traffic for predictive maintenance in agriculture, industries, or robotics, or on light data sent to be stored by the IoT devices connected to the same 5G station. MMTC is closely linked to the IoT concept and connected wearables.
5G y URLLC (Ultra-High Reliability & Low Latency)
Include all types of critical services based on ultra-reliable communications and very low latency. This is true for automotive self-driving cars, inter-vehicle communications (VXC), rail and transport infrastructure, 4.0 industry, security in critical missions and applications, efficient energy infrastructures – Smart Grid or hyperactive games, among others. Many URLLC uses will become part of our reality with latency improvements stemming from the gradual transformation of 4G transport networks into purely 5G networks, known as 5G SA.
5G standardization on the part of 3GPP is very advanced and the rollout process has already begun at different stages. Frequency release or digital division, deployment of base NR stations with 5G, NG RAN coverage "islands"… However, carriers will still have to wait before they can benefit from a fully autonomous 5G SA network. A sustainable return on investment will require some of the use scenarios mentioned above to be marketed before others as 5G deployment progresses. In my opinion, FWA can be one of the first if we take into account the number of areas with limited Internet connectivity where a base station could offer good coverage to different 5G terminals or CPEs. The same goes for applications in production plants, just to name a couple of potential uses.
Teldat's R&D team has been investigating for some time now introducing 5G into our products, whilst guaranteeing the best quality and service for our clients. This is planned to be ready in the near future.