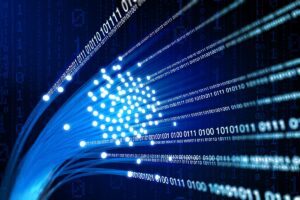 If we were to summarize the current situation in the ALL IP market, we would see that the migration from ISDN to ALL IP has reached a stage where the number of IP-based telephone connections has exceeded other fixed-line connections such as analog or ISDN. In contrast to other VoIP/SIP providers, Germany's largest carrier has not been able to offer SIP trunk connections in the last year, thus many business customers could not migrate from ISDN point-to-point connections to ALL IP.  Another important point to mention is that the offer of cloud-based ICT solutions has increased therefore migration to ALL IP is even possible for non-office environments.
Despite the progress concerning switching to ALL-IP, there are still a few issues to face. Especially the transformation of ISDN features to ALL-IP based connections draws a lot of attention. How to migrate ISDN PBXs in use into the new world of ALL IP or the choice of the IP-based solution are two of the key issues about ALL IP. Quality as a matter of fact means often, how symmetrical/similar is "new" compared to "old". Thereby, it is just  as  interesting as important to take a closer look into the systems which should operate between the company's network and the public network. Those systems which have to cover a broad spectrum of different tasks and at the same time have to be easy to use.
Especially in the small and medium-sized enterprises (SMEs) segment, systems with a large number of features are often found. This means, in addition to broadband Internet access, a number of further functionalities and technologies are introduced, such as integrated Wi-Fi besides the possibility of managing additional Wi-Fi Access Points as a cloud solution. Backup for the primary Internet access by additional wired broadband accesses and by wireless mobile solutions become increasingly common. Furthermore, the firmware offers more and more technical characteristics such as VPN for site networking or comprehensive telephone features. Quality of Service – QoS plays a central role. This feature chooses between all competing data streams, which data packages should be prioritized by means of a sophisticated set of rules.
On the whole, the systems' complexity and the requirement to cope with more and more tasks at the same time increase. On the other hand, in the course of migration to ALL IP, a wide range of providers try to reduce their service time and effort for installation and integration as much as possible in order to make the business case economical. For this reason, in many cases, the customer or user is supposed to do the first installation on his own in order to start at least a basic package of functions. The challenge for manufacturers is to develop on the one hand systems to meet all the demands of business customers such as function and operation, whilst on the other hand, the systems have to have an easy installation, so that no external service is needed.
As a result of this, fully automatic provisioning is partially deployed where the user only has to cable the system correctly. However, in many cases, manual intervention or at least starting an automatism provided by the carrier is necessary. In this context, IT or rather system security should not be neglected, ensuring that infrastructure is not vulnerable.
Teldat, as a manufacturer in the telecommunications and IT market, has attracted Germany's largest carrier as a customer. For this client, we provide both approaches: a rather easy and user-friendly first installation solution, as well as a reliable and state-of-the-art IT security solution. In our next blog entry, we will look further into the challenges that we face, as an IT and telecommunication manufacturer.