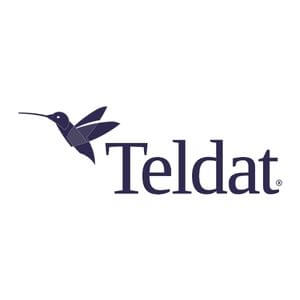 ​The Spanish technological company Teldat has achieved historic results in 2022, a year in which its sales increased by 23% compared to the previous year (2021). And an increase of 17% over the company's best year in its more than 38-year history. Total sales exceeded pre-pandemic figures when Teldat had several years of significant growth – exporting to a market of more than 40 countries.
One of the causes of Teldat's economic success is attributed to the figures generated by Edge Computing, which the company considers to be "a very important achievement considering the highly competitive nature of said market and the worldwide shortage of electronic components". While other companies have been hit hard and found it difficult to react, Teldat's great flexibility has enabled it to stockpile in secondary markets, redesign hardware and launch new more competitive models.
It is important to highlight that this growth has been consolidated with new R&D lines – where IoT, Cybersecurity and SDN make up 62%, 24% and 13%, respectively, of this growth. The company's operating margins are five tenths of a percentage point higher than in 2021.
In vertical markets, sales of solutions in the Utilities sector increased significantly in 2022, up by a factor of 2.3 compared to 2020. This is followed by the market for large companies, public administrations and mobility.
Forecasts for 2023 
"Our goal is to keep growing this financial year –says Antonio García Romero, Teldat's CEO. "To do so, we are hiring more people for the sales unit (in order to take our solutions to the market) and the R&D&I department (to keep developing innovative solutions, like the Company has always done). In 2023, we will do everything in our power to achieve a double-digit growth rate in all of our business areas and those countries in which we operate".
Not only that, but in the words of Teldat's top executive: "When it comes to industrial operations, we have been able to overcome the global supply problem and bypass the constant COVID-related shutdowns in Asia. To manage logistics, we have relied on new production lines in Europe as a means to meet the needs of customers with a high degree of stress in such an efficient manner that our sales have not been affected by device shortages. Additionally, and even though costs have increased, we have managed to contain them (when compared with the industry as a whole)".
Lastly, Teldat would like to highlight the significant order backlog with which it has started the financial year. This is the result of the commercial strategy the Company implemented throughout 2022.