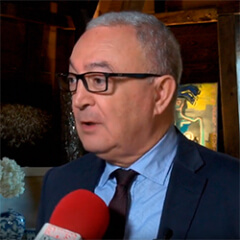 Empresa Exterior has published an interview with Antonio García Marcos, President of Teldat, on the company's beginnings, products, services, growth and, more specifically, its international outlook. Antonio Garcia Marcos emphasized "how internationalization is key when bringing added value to a business venture since companies, just like people, need to grow".
This has clearly been the case with Teldat since its incorporation in 1985. Thanks to its network of over 40 foreign partners disseminated in five continents, and to its branch offices in major markets, such as the US, Mexico, or Germany, 70% of the company's revenue is generated outside Spain. In this interview, Antonio García Marcos has summarized the company's internalization project and explained how the turning point came with the "acquisition, in 2012, of the leading German company in our sector. This has allowed us, among other things, to be present in Germany and Central Europe, and to consolidate our global reach in LATAM and other areas we had previously developed".
Antonio has also highlighted Teldat's "clear goal of becoming one of the leading providers in network virtualization – SD-WAN". Although there are many market players, none are dominating the scene yet. Teldat has managed to stand out as a promising SD-WAN provider, as ratified by Teldat's inclusion in Gartner's "Magic Quadrant for WAN Edge Infrastructure" [i]. This places us as one of the sector's leading providers.
For further information, please read the article that appears in the website  of Empresa Exterior. Here, you can also watch the interview with Antonio García Marcos in full, both embedded in the article and in the
[i] Gartner's "Magic Quadrant for WAN Edge Infrastructure", by Joe Skorupa, Andrew Lerner, Christian Canales, Mike Toussaint, 18 October 2018.