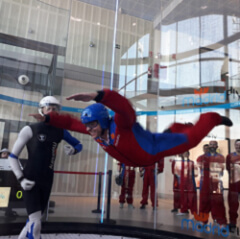 The Teldat LATAM Kick Off started this Monday 14th January 2019. LATAM Teldat team members and partners from countries across the continent (Mexico, Colombia, Brazil, Chile, Guatemala, Peru, Venezuela, Dominican Republic…) met in Madrid. The opening speech was by Antonio García Marcos, Teldat President, in which he mentioned how pleased he was to be able to launch the Teldat LATAM kick Off once more and the great opportunity that our company and partners have due to the massive change that the market is undergoing.
Ignacio Villaseca, Teldat CEO, then took the stand to present the general Teldat Group Vision, in which off course LATAM has an important role to play. Ignacio Villaseca defined how Teldat is prepared to take on board the huge change within the WAN market, as it progresses more rapidly towards SD-WAN technology. Moreover, he described how our company is preparing itself for even greater change to come in the next few years, presenting Teldat's investment plans. Then it was Ignacio Loizaga, Teldat Chief Marketing & Technology Officer who went on to unfold Teldat's technological product Vision, with special emphasis on SD-WAN.
Lola Miravet, Teldat Corporate Marketing Director, presented how Teldat had been positioned in various market studies during 2018 within the SD-WAN market. Indeed, the Teldat LATAM team was especially inspired on how well our company was positioning itself within this market. Francisco Guerrero, Teldat Product Marketing VP, and Business Line Managers within his team disclosed the different Teldat solutions, including those for vertical markets, such as for the Automotive industry and Smart Grid.
On the second day, it was Miguel Angel Leal, Teldat Chief Sales & Digital Officer who commenced with an introduction and then Mario Aguilar, Teldat VP for LATAM & Corporate Sales, described to the audience the LATAM sales strategy for 2019, as well as presenting two important external guest speakers.
After the various workshops organized by the Business Line Managers, it was time to relax. Tequila tasting and dinner…. And on Wednesday, an Escape Room event, as well as a visit to an indoor skydiving site. So, in all, we can definitely say that the the Teldat LATAM team and Partners got off to a flying start for 2019!
To see the photo álbum of the LATAM Kick Off, click here…