Teldat Group
Authorized Distributors Worldwide
Authorized Distributors Worldwide
If you can't locate an authorized Teldat distributor/partner in your area, please contact us and we'll analyze the best way to both deliver Teldat's products and services to your company as well as determine what technical support or other added value services could be of use for your organization.
U.S.A.
Security Products:
Nicholas Martello
8601 Emerald Valley Circle,
Chesterfield, VA 23832.
Tel.: +1 (804) 739-7487
Cell: +1 (860) 754-7390

U.S.A.
Transport & Utilities:
FleetFi
620 Haggard Street, Suite 614
Plano, TX 75074
Contact: Nick Wilson
Tel.: +1 (844) 346 1224
Mexico
DOMINION MEXICO
Diagonal 27. Col. Del Valle
03100 México, D.F.
Contact: Evaristo Martinez
Central America
Red Óptima
Tel: +502 23742000
Contacto: Zoila Escobedo
Saudi Arabia
Bright Power Holding Co.
Office 1, bldg 71,
Othman Bin Afan road, ZIP: 11392
Riyadh – Saudi Arabia
Contact: Eng. Omer Al Ahmedi
Taiwan
Youngtech Technologies Co., Ltd.
Contact: Wood Hsu
Israel
Amit Telecom
8 Haim Cohen 4955329
Petach Tikva, Israel
Tel: +972 72 2790903
Ghana
DEBFAM ENTERPRISE
P.O. Box AT 1489
Achimota, Accra – Ghana
Contact: Debre K. David
South Africa
Nology Distribution
81 Sterling Road, Kosmosdal
Samrand – South Africa
Contact: Riaan Leuschner
Read our latest Blog Posts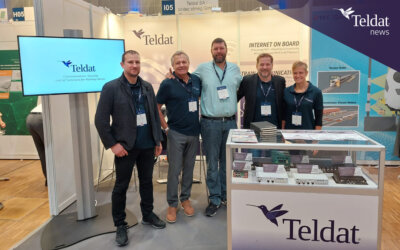 Teldat presented our latest advanced technology for rolling stock at the Railway Forum. Both new hardware and software solutions
read more