Network Security Solutions
Saas network security solutions for analysis, monitoring and administration in physical and virtual networks
Cybersecurity for all company sizes
No matter how big or small, local or international, all businesses suffer cyberattacks, undermining profitability and reputation: however our adaptable, flexible and cost-containted solutions allow to prevent those – and fight back.
Read our latest Blog Posts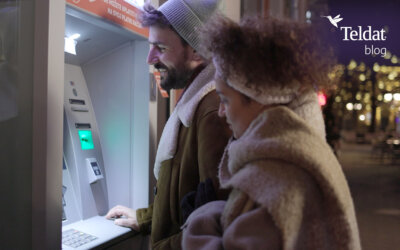 Like every year, Teldat has been taking part as sponsor in the 5B digital Summit, sharing innovative connection ideas for bank ATMs servicing millions of people around the world. We have exchanged viewpoints with other companies that, just like us, are part of the ATM...
read more