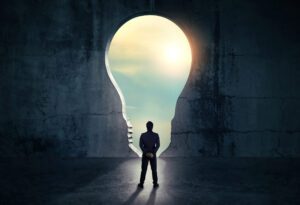 Some days ago, I had the chance to go to the annual SD-WAN Summit, an event that has been held in Paris for the last 3 years. It is a great opportunity to learn about state-of-the-art solutions and share trends on wide-area network connectivity, since key industry players were present: manufacturers, carriers, analysts, researchers, and large companies with ambitious communication requirements. Attendance figures show that the event has quickly become the main meeting point to discuss SD-WAN technologies (i.e., more than 450 participants from 31 countries attended the 2017 edition).
Looking back at previous editions, it is interesting to note the changes, progress, and level of acceptance of SD-WAN technologies. Most of the conferences of the first summit, held in 2016 and titled "Simplifying Enterprise WAN", had a pedagogical approach and focused on the meaning and motivations behind the technology. The 2017 edition ("Achieving the transition") was much more practical and gave a detailed account of the implementation work behind some usage scenarios. Finally, the 2018 edition "The Interoperability Challenge" covers the way the technology is consumed now that it has matured and is no longer a foreign concept.
This summit on Interoperability has examined different viewpoints and proposals on standardization, both for network applications and features. These include ideas by the Metro Ethernet Forum – MEF or by platforms such as ONAP – Open Networking Automation Platform or TOSCA – Topology and Orchestration Specification for Cloud Applications, and plugin-based methodologies that use Network Service Descriptors – NSD.
Below are some of the common themes found in the different debates and conferences on interoperability:
a) The interoperability and automation of different components of an SD-WAN solution, and between different SD-WAN solutions, is both necessary and beneficial to all parties (as it helps boost the technology).
b) Given the current context, there is still a long way to go until an acceptable level of interoperability is reached, both in terms of Orchestration and at Controller level. However, there seems to be consensus on the fact that interoperability will come through orchestration and must be inclusive and customizable vis-a-vis the end user, with an open REST-based communication with the SD-WAN Controller.
In brief, SD-WAN is part of a system and not an autonomous and stand-alone solution. For it to work properly, all elements must move in unison and further interoperability is necessary. REST API seems to be a useful mechanism to get elements to talk to one another.
At Teldat, we value interoperability because (in a way) it has helped us become what we are. Open standards, environments and interoperable solutions have always been part of our DNA and SD-WAN technologies could not be any different. The REST API feature is, therefore, an integral part of our proposal and allows us to integrate Teldat's SD-WAN solutions with the different network components in an easy, efficient, and standardized manner.