On board connectivity for emergency vehicles
Smart Health 2.0. Transforming ambulances into mobile emergency services.
Teldat H2-Series: On board connectivity for emergency vehicles.
Smart Health 2.0. Transforming ambulances into mobile emergency services to improve efficiency, safety and citizen services.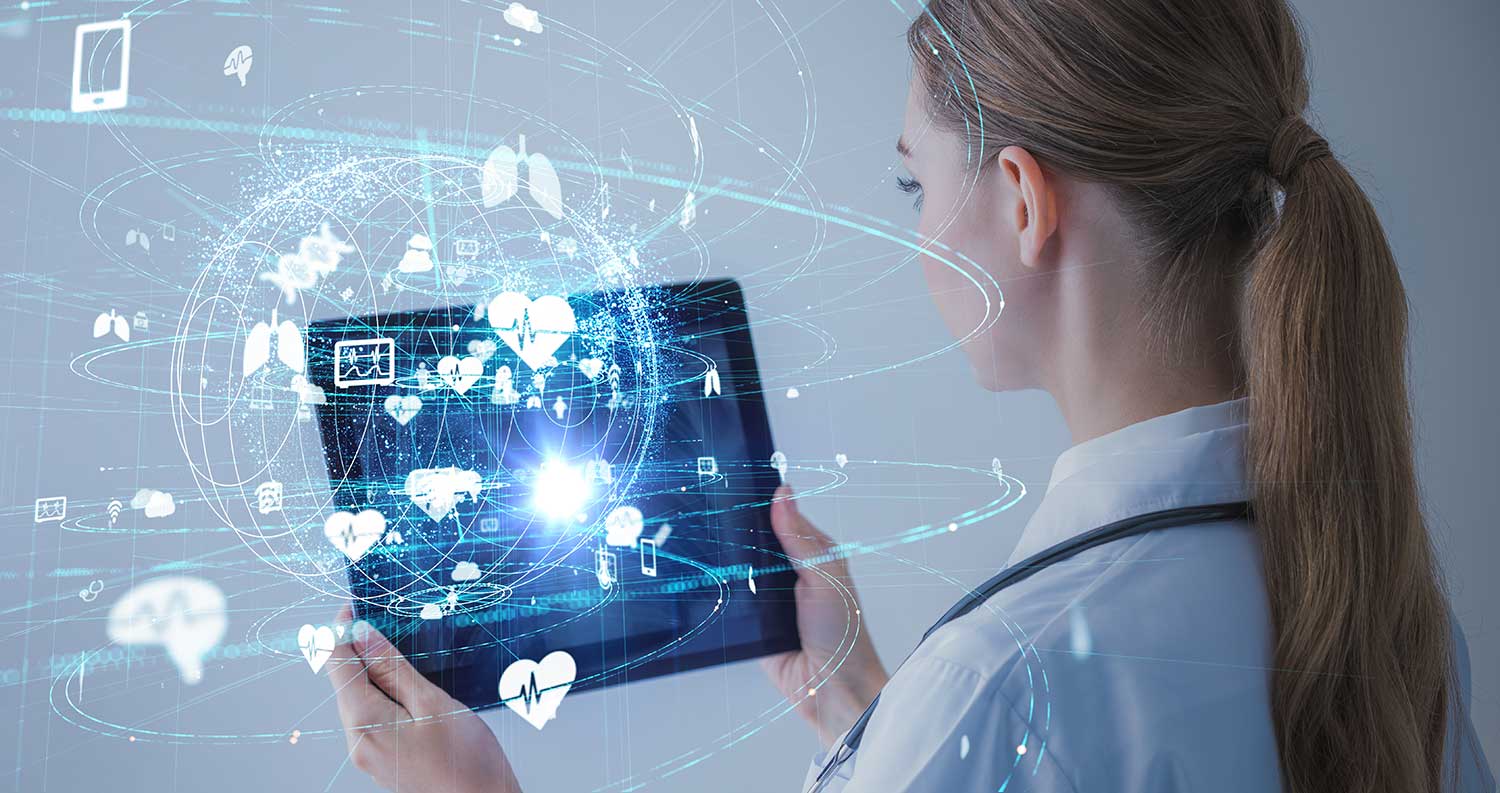 The client is a public institution that provides health services to the citizens of one of Spain's autonomous communities. This organization has always sought to adapt its operations in order to improve the health levels of its citizens and ensure that no citizen would be left without the primary and personalized health care that they might need.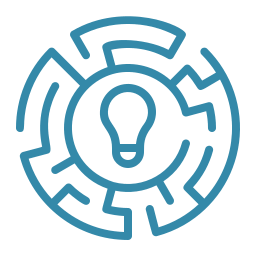 Provide connectivity for ambulance vehicles of one of Spain's autonomous communities.
Provide connectivity in and around ambulance vehicles to give paramedics in the field access to the same information as A&E.
Be able to implement reliable and secure encrypted connectivity.
A design specifically for use in vehicles, capable of withstanding extreme vibration and environmental conditions.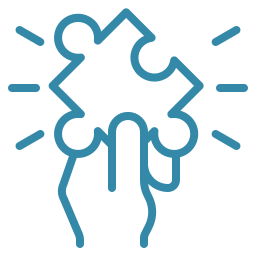 H2-Series: Ruggedized on board communications platforms with 4G/LTE and Wi-Fi.
Ethernet and 4G/LTE connectivity, to connect the vehicle's management and control devices.
Encrypted connection with all the necessary security certificates.
Extended temperature range (-25 ºC to 70 ºC). Anti-vibration design. Delayed shutdown to minimize battery consumption.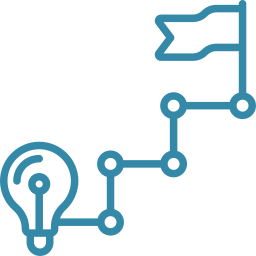 The high quality technical support and attention provided by the Teldat team.
Teldat was chosen mainly because it offered a high-performance solution and for the behavior and performance characteristics of the routers.
The quality of the technology, designed specifically for on board communications.
Teldat stood out from the competition because it adapted the solution to meet the customer's needs.
The performance characteristics and behavior of the H2 Series routers made Teldat stand out from the competition. Also well received by the client was the standard GPS functionality of the routers for handling and using travel status information, as they were able to incorporate this facility into their fleet management system.
The involvement and technical support provided by Teldat in terms of adapting the configuration of a totally new device to the needs of the project, as well as the good understanding and close relationship with Teldat staff, were important factors.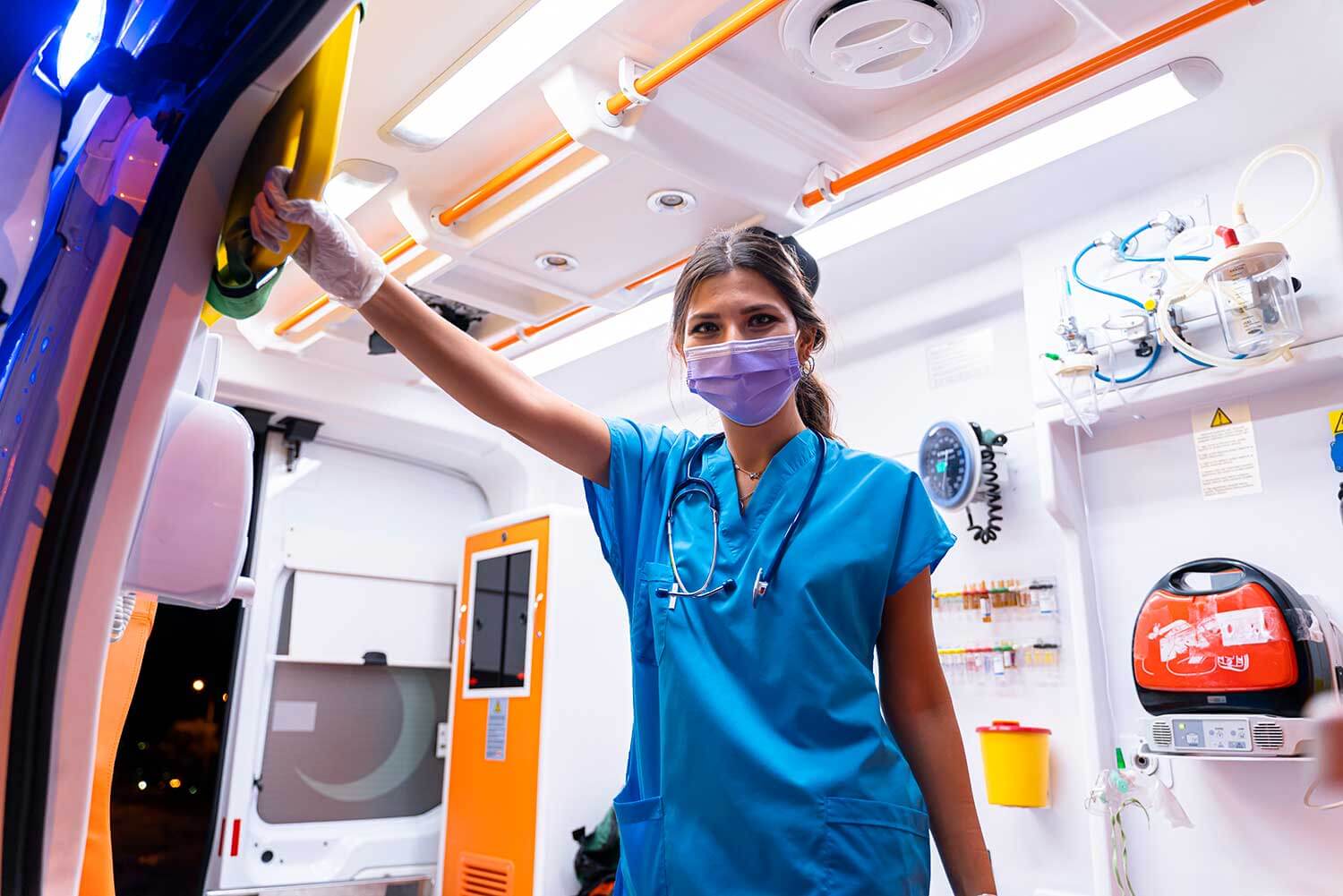 Following the project to modernize its data network, the major challenge faced by this autonomous health service was to provide its vehicles with reliable connectivity that would give paramedics access to the same kind of information and services as Accident and Emergency (A&E) departments. The client thought it was important for both medical and non-medical vehicles to have mobile connectivity as it would give medical personnel the ability to access patient records, update medical data in real time, conduct online consultations, and so forth.
Providing the vehicles with encrypted connections was crucial to, among other things, allow the client to meet its legal and ethical data protection obligations with regard to patient information.
As the vehicles are constantly moving, the customer also faced anumber of other challenges, such as vibration and harsh environmental conditions. Therefore, a rugged device complying with all mandatory certifications regarding mobile environments (temperature, humidity, vibration, etc.) was vitally important.
Ultimately, the client required connectivity in and around their emergency vehicles, which would allow their medical staff in the field to have secure and reliable connections to the control and data centers when using their mobile devices (such as laptops or tablets) to access resources like the medical records system.
The solution proposed by Teldat for this project is to fit the vehicles with the H2 series device. It is a tough, rugged, onboard communications platform with 4G/LTE and Wi-Fi connectivity options, thus meeting all the customer's requirements.
It provides broadband communications based on connecting to an operator's private network, and 4G/LTE and Wi-Fi device interfaces. Thus it provides reliable connections and also offers redundancy options, aggregation and advanced network security mechanisms. The proposal of 4G/LTE communications means that not only does it meet the client's specifications, but it exceeds them in bandwidth and speed.
By combining a rugged hardware design with mobility-specific software and power and vibration protection, it meets the essential elements of the project's operational requirements. It is also able to withstand extreme environmental conditions; temperatures ranging from -25 ° C to 70 °C, and 5% to 95% relative humidity.
In this way, the client is able to securely and reliably connect any type of medical personnel control device, over a private network, via an encrypted 4G/LTE Ethernet connection, while accessing the same central resources as A&E departments, including accessing and updating medical data and patient records.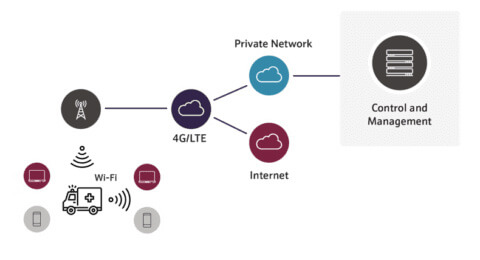 Teldat's vehicle routers take care of all the above requirements:
The client's fleet of emergency vehicles are provided with 4G/LTE and Wi-Fi connectivity. Ambulances thus become mobile A&E departments and medical personnel can access information and services and provide better patient care.
This connectivity is provided via private network connections, thus complying with the client's obligations in terms of securing content and ensuring connections are encrypted.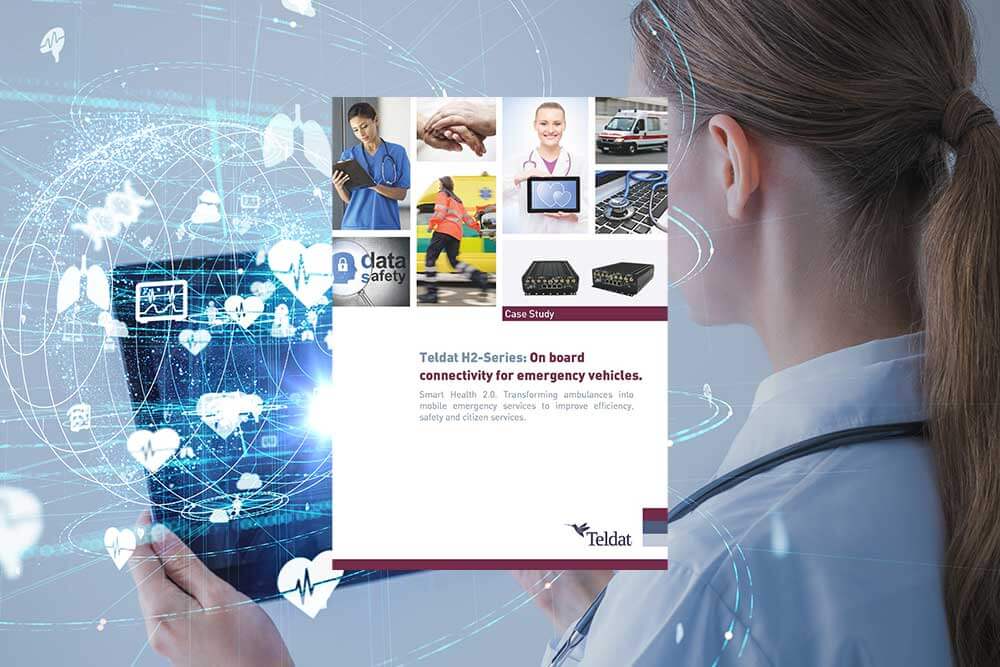 Explore more Case Studies
A selection of case studies demonstrating how Teldat helps clients around the world, across industries, solve their toughest issues and build long-term value.
Connecting public Bycicle Service in the city of Taipei
Convenient & safer bus travel
Total Connectivity for Buses
Safe buses connectivity to police cars