be.Safe Pro
NGFW Embedded Security
Teldat devices are specifically designed to seamlessly integrate with cloud services, providing advanced embedded security functionalities with NGFW (Next-Generation Firewall) technology. With the ability to scale from small remote offices to large corporate offices and even data centers, Teldat's product range effortlessly caters to the diverse needs of businesses of all sizes.
Extending security to the remote device.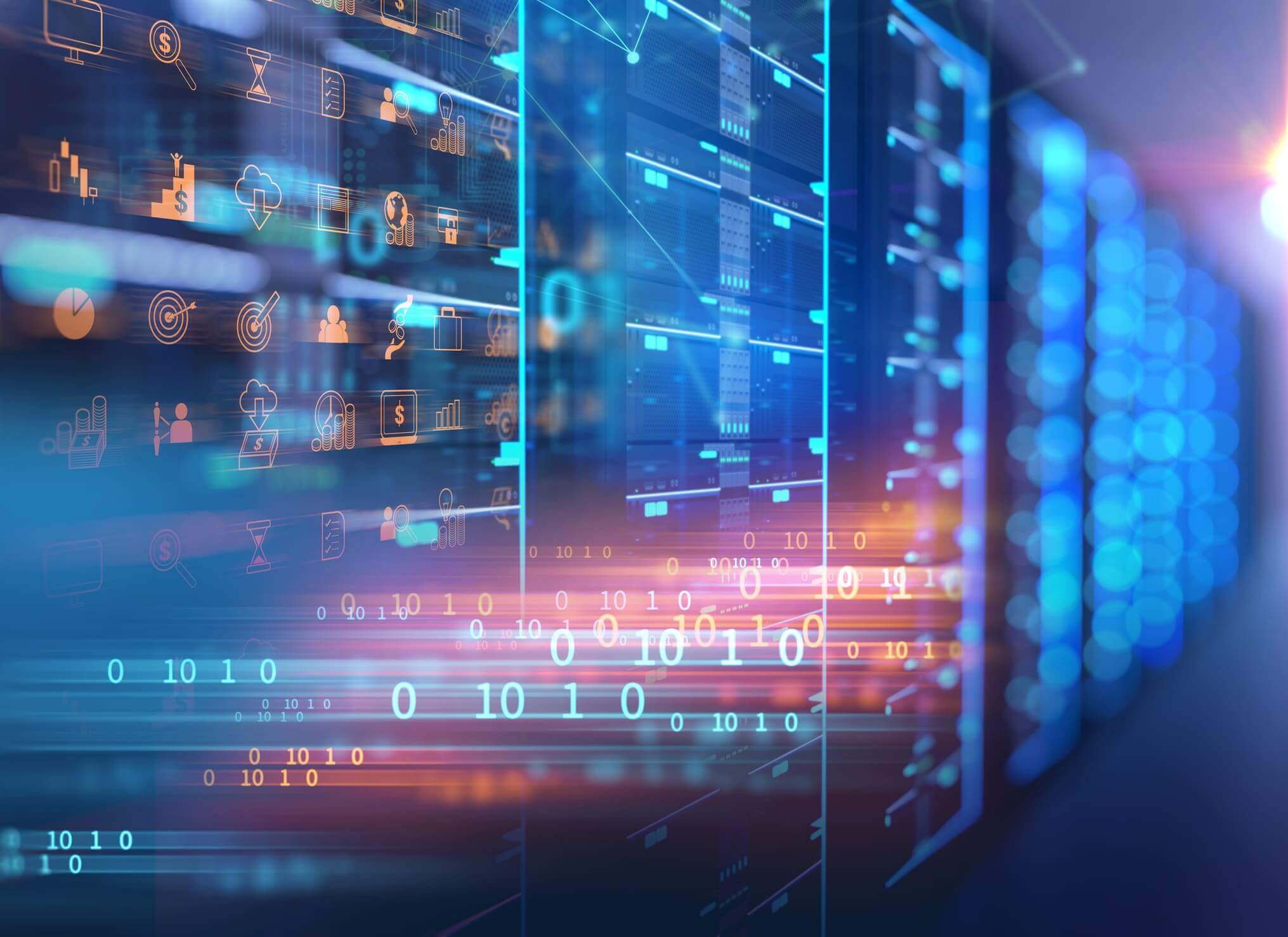 Introducing beSafe Pro, a solution that brings advanced security features to Teldat's latest range of devices. With beSafe Pro, companies will have access to enhanced capabilities to effectively block threats, segment and manage traffic flows within their premises, and monitor user and device activity.
Ideal for remote locations, but also suitable for large offices.
Single management panel that controls all devices.
Simple and intuitive management, no need for expert personnel.
Hassle-free deployment with zero-touch provisioning (ZTP).
Enables quick alignment of security policies across all sites.
Meeting market demands: ensuring security for remote devices.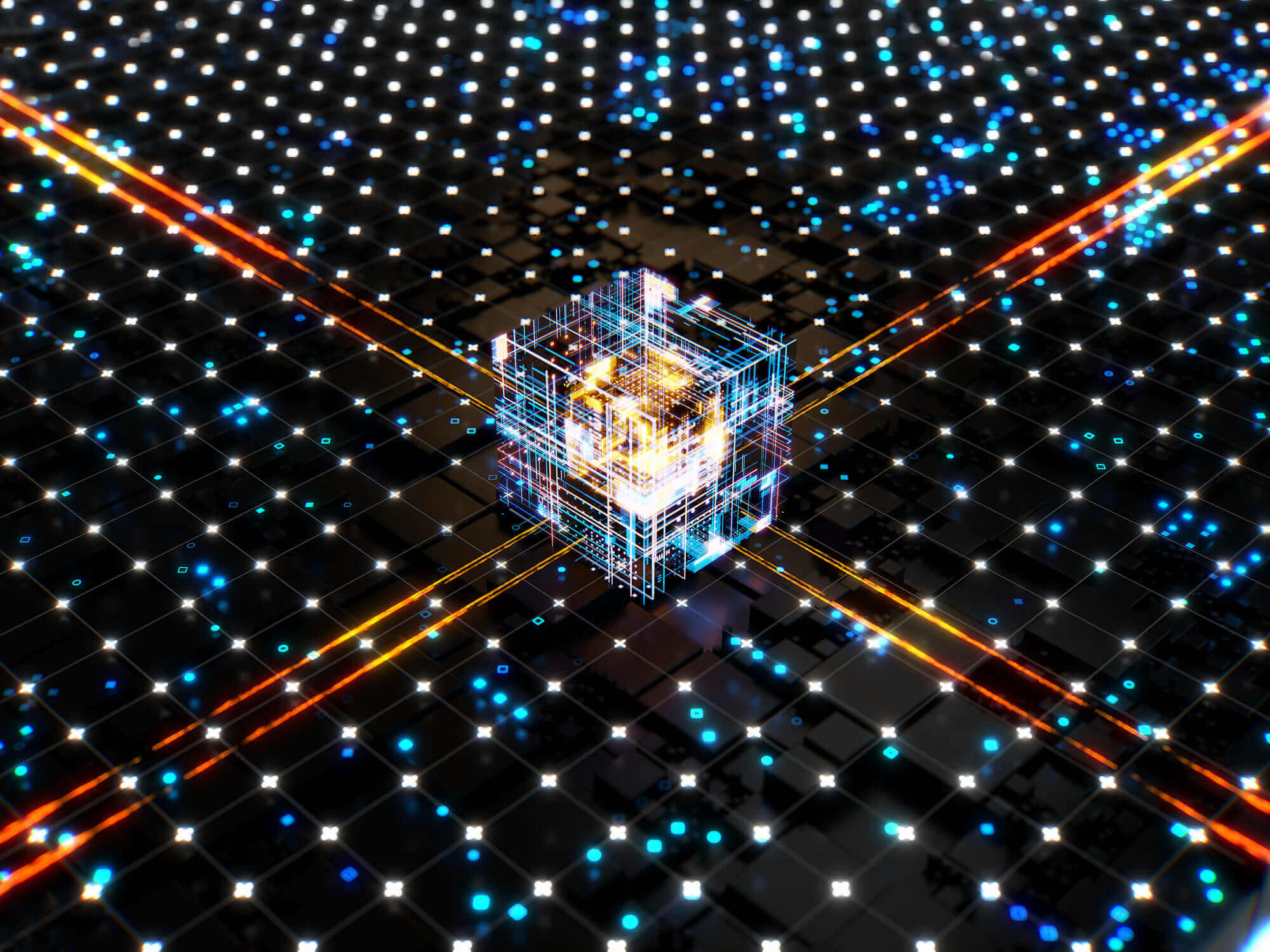 The needs of modern businesses have undergone a significant transformation. Gone are the days of homogeneous office spaces with user devices connected through private lines. Today, we are faced with a new reality of remote work, where residential internet connections and the proliferation of IoT devices have introduced heightened security challenges.
The demand for connectivity has surged, driven by the need for greater scalability and flexibility. As a result, businesses are increasingly adopting SD-WAN technologies, which offer clear advantages in terms of management, speed, agility, and greater freedom in the use of WAN networks, all while reducing costs. However, it is important to note that SD-WAN technology alone does not offer automatic protection against attacks or threats.
To address the security gap, additional security layers must be implemented. But this raises the question: How can we ensure a level of security that is comparable to a centralized security element?
There are two options here. Firstly, organizations can deploy distributed security devices locally at their branches. Secondly, businesses can subscribe to a cloud-based security solution that offers comprehensive security features.
The ideal solution will be one that effectively combines both aspects, enabling rapid adaptation to new threats. Furthermore, the solution should be effortlessly deployable and seamlessly integrated into a single remote communication device. It should be straightforward to implement, without impeding scalability. Moreover, it is essential that it can be managed centrally and in an integrated manner.
Important points to consider for remote device security.

The advanced web filter technology consists of over 84 carefully curated browsing categories. Paired with a robust application control engine, it enables effective blocking of non-productive Internet categories and applications. Additionally, it provides comprehensive protection against accessing malicious websites or phishing pages.

be.Safe Pro offers advanced protection against unauthorized access with its robust IPS/IDS engine. With a continually updated library of over 15,000 threat signatures, it ensures the security of users and IT systems by enabling real-time virtual patching of infrastructure. Moreover, be.Safe Pro provides comprehensive coverage with over a thousand attack signatures based on OT infrastructure protocols.

The management of all Teldat devices is easily and quickly carried out from a single cloud-based management console, regardless of the network's size or the number of devices. For added flexibility, it can also be deployed virtually in a private cloud or data center.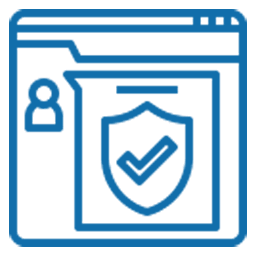 Fast deployment and integration
All Teldat devices benefit from a straightforward deployment and provisioning process. With the help of ZTP technology, they can quickly assign a security profile and promptly apply the necessary policies and functionalities to protect the assets of remote locations within minutes.
Understanding security on remote devices
Today, the threat landscape is constantly expanding alongside increasingly sophisticated attacks, techniques, and malware. It is crucial to have robust protection against various cybersecurity threats such as phishing, spyware, cryptocurrency mining, and ransomware. However, the evolution in communications and the use of traditional MPLS lines, make it impractical to redirect internet and cloud traffic through a centralized customer data center for security inspection.
This leads to issues of latency and congestion, particularly for cloud-based applications like SaaS, ultimately impacting the user experience. Consequently, organizations have increasingly turned to internet access lines at remote locations, which presents an even greater threat to their security posture.
Distributed security, based on Next-Generation Firewalls (NGFW), serves as a safeguard, separating users from web content. By leveraging dedicated lines, it efficiently directs internet traffic while analyzing and ensuring the safety of data passing through the device. This comprehensive approach encompasses web filtering, malware detection, and application control. It seamlessly extends corporate security policies to remote devices, granting or denying access to websites and file downloads.
Teldat's built-in security technology allows us to block fraudulent pages (phishing) in real-time, prevent malware attacks, and apply intrusion prevention systems (IPSs) to protect against browser or system attacks. Additionally, they utilize machine learning engines and threat intelligence to continuously update malware databases and categorize visited pages in real time.
NGFWs (Next-Generation Firewalls) provide advanced protection against a wide range of malware threats, including viruses, worms, trojans, spyware, adware, and ransomware. Their primary focus is to prevent malware attacks at the application level. One of the key advantages of NGFWs is their ability to virtually patch vulnerable systems even before a security update is released. Through ad-hoc signatures, they can proactively safeguard businesses by blocking known vulnerabilities. To ensure robust security measures, NGFWs are undoubtedly the optimal choice for businesses seeking high-level protection.
Teldat's Remote Security Devices: Cutting-edge Solutions and Products
Teldat's Remote Security Devices: Cutting-edge Solutions and Products
Teldat offers a comprehensive solution for security and communications. By leveraging the power of SD-WAN technology, Teldat ensures effective communication control. Furthermore, Teldat devices boast seamless integration of advanced security capabilities, some of which are embedded within the hardware.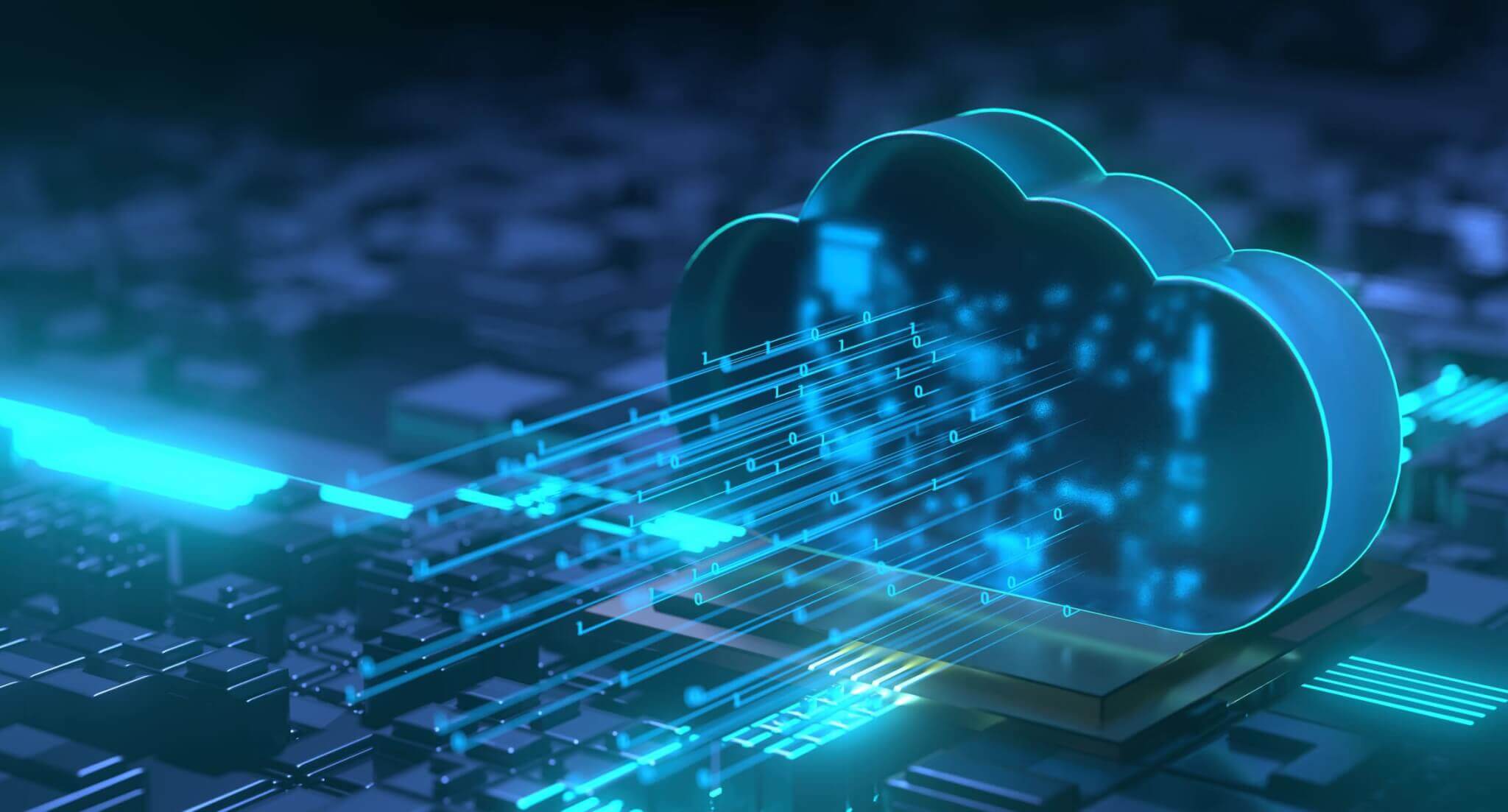 Enhanced Performance and Seamless Integration with SD-WAN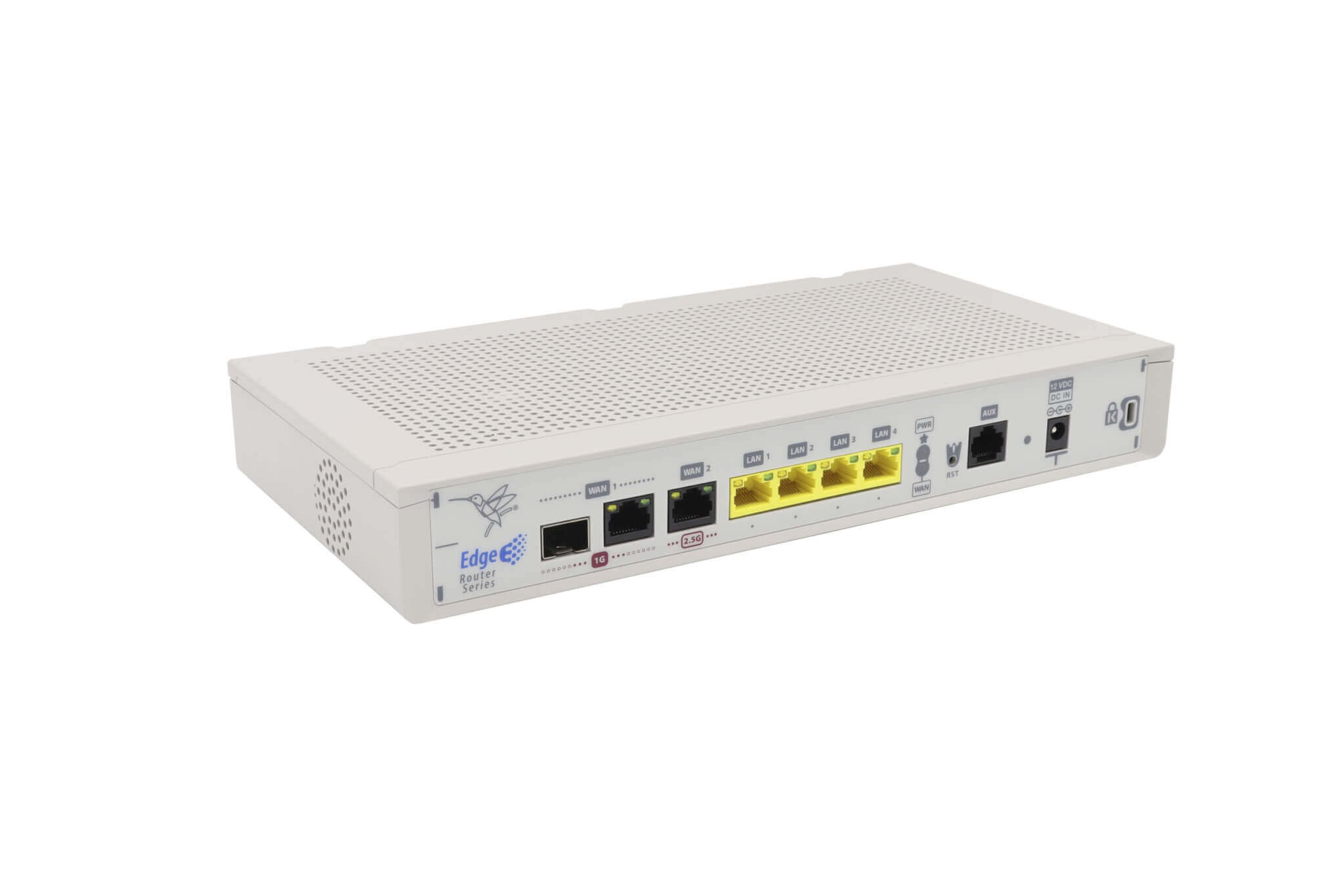 Teldat devices are designed to safeguard user-generated traffic at headquarters, providing secure Internet access against advanced threats. With simplified yet robust management capabilities, Teldat ensures an exceptional user experience.
Teldat's SD-WAN solution is seamlessly integrated, offering comprehensive features to enhance network performance. It has the capability to classify traffic at the application layer and intelligently route it based on predefined policies. This technology creates a virtual layer over traditional networks, utilizing MPLS lines, corporate Internet access, and even residential connections to automatically establish optimal paths for reaching services and applications.
Teldat's SD-WAN actively monitors the network status of each application, intelligently selecting the optimal path and SD-WAN hub, all without any manual intervention. Furthermore, Teldat's cloud-based network management and security platform allows for simple and fast deployment.
Devices equipped with be.Safe Pro have the benefit of zero-touch provisioning, enabling fast and effortless deployment. By accessing the cloud-based management platform, the security configuration, including the allocation of a profile with required functionalities and network settings, can be easily downloaded. As a result, the service can be up and running within minutes.
The devices are designed to categorize traffic based on its application, allowing them to make informed decisions regarding whether to send it to the Internet for security measures or route it through the underlay towards the data center. This level of flexibility empowers the solution to seamlessly integrate into advanced communication architectures.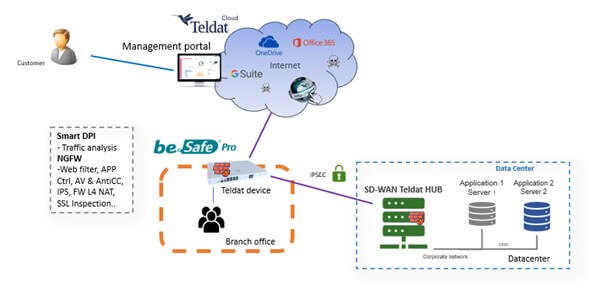 Fast and centralized management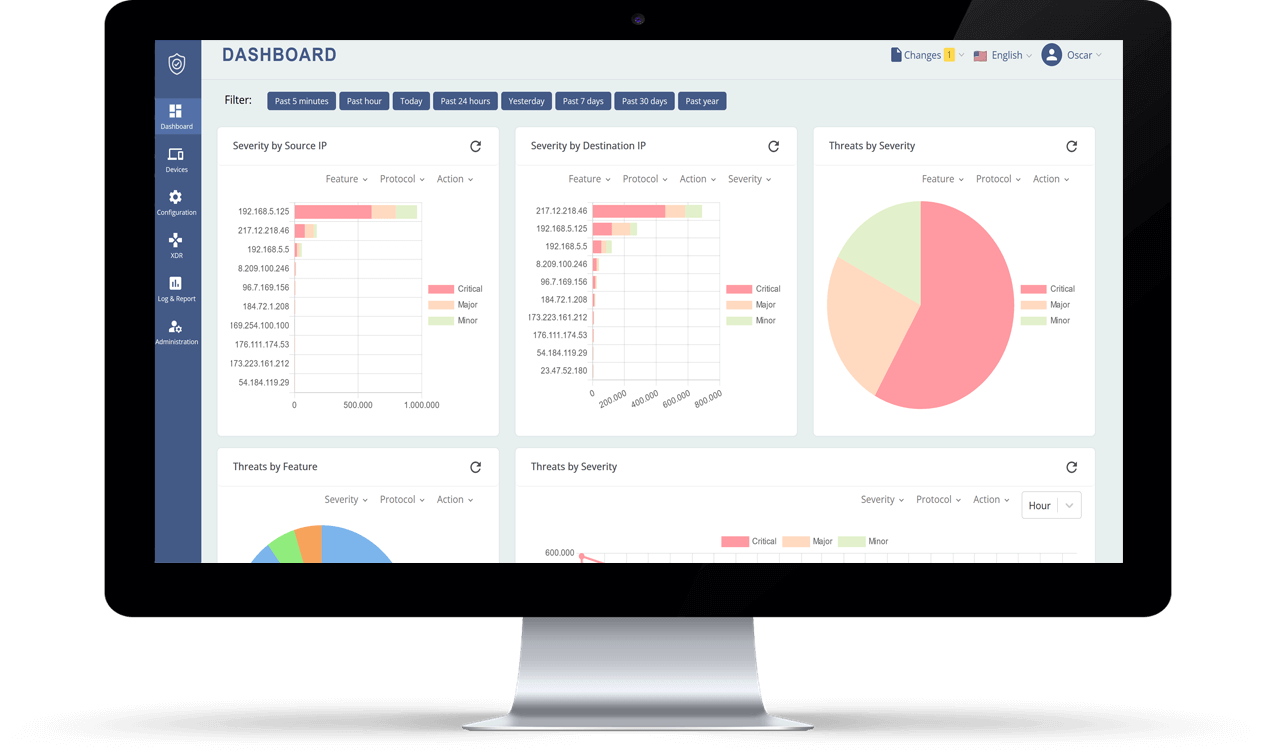 Teldat offers a seamless and rapid management solution for all its devices. Through a single console located in the cloud, regardless of the network scale or the number of devices, effortless control is achieved. Optionally, the system can also be deployed virtually in a private datacenter. Moreover, accessing the system is as simple as using a web browser with an Internet connection.
The interface provides us with easy access to all the necessary configurations, requiring minimal security knowledge. This not only saves time but also removes the need for specialized security personnel. Additionally, we have a comprehensive dashboard that displays detailed information about detected activity and threats, along with an event log and reporting feature.
Functionalities and equipment portfolio:
Cloud TI: All Teldat security products have access to the cloud service, which enables continuous updates and downloads of signatures and threat indicators. These devices provide robust protection against the latest global threats, leveraging multiple public and private sources.
SWG:  The Secure Web Gateway offers advanced features such as categorizing internet browsing and applying web filtering to malicious categories. Additionally, it provides application control. With be.Safe Pro, users can benefit from a wide range of capabilities, including 84 navigation categories and more than 4,000 application decoders. This enables the creation of highly granular policies, even allowing for the generation of customized applications.
NGFW: The Next-Generation Firewall by Teldat allows us to implement traffic policies from level 4 to level 7. This means we can make informed decisions about allowing or blocking specific traffic flows, both to the Internet and between different locations. Moreover, by integrating our active directory agent, we can enhance our firewall rules by adding user identification.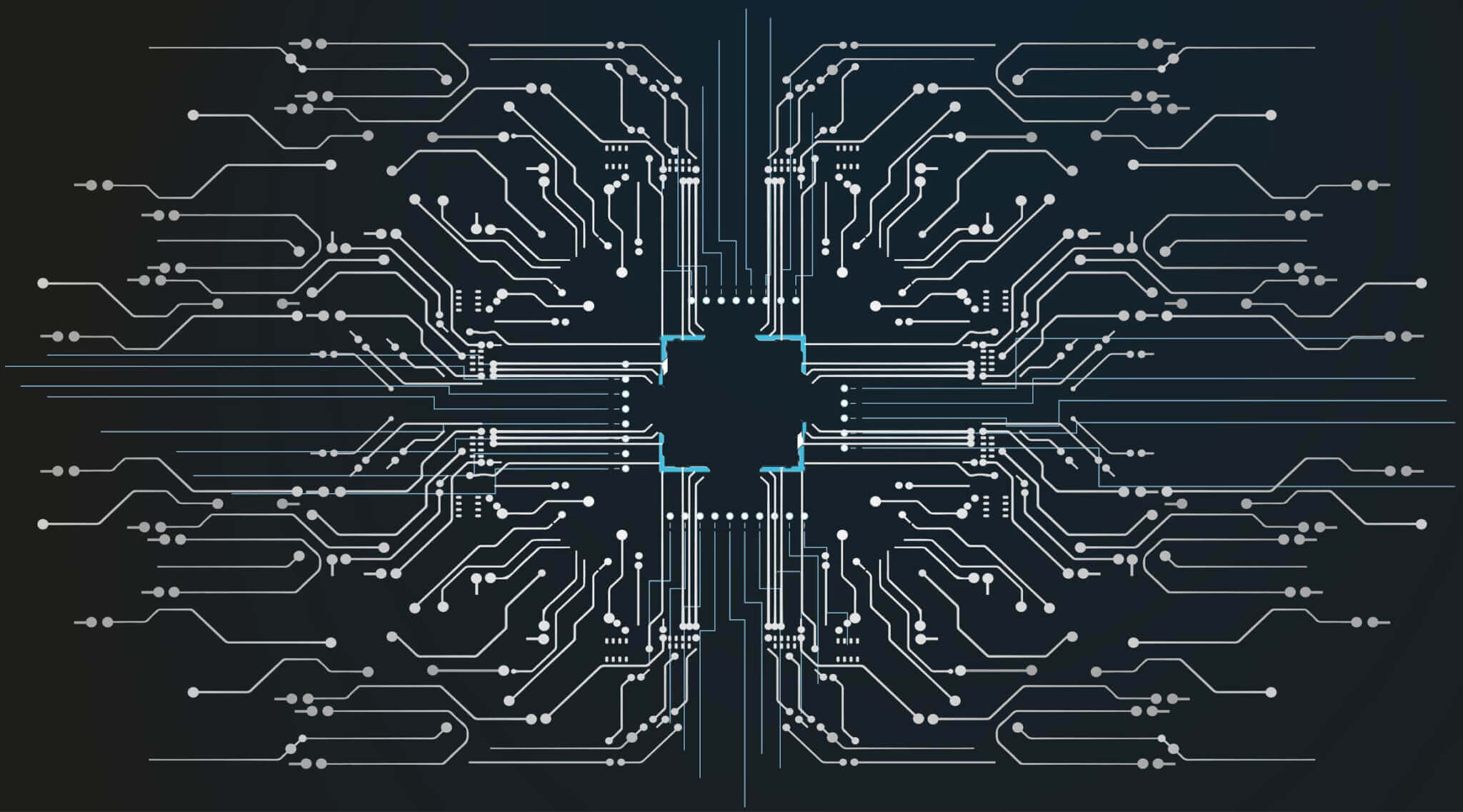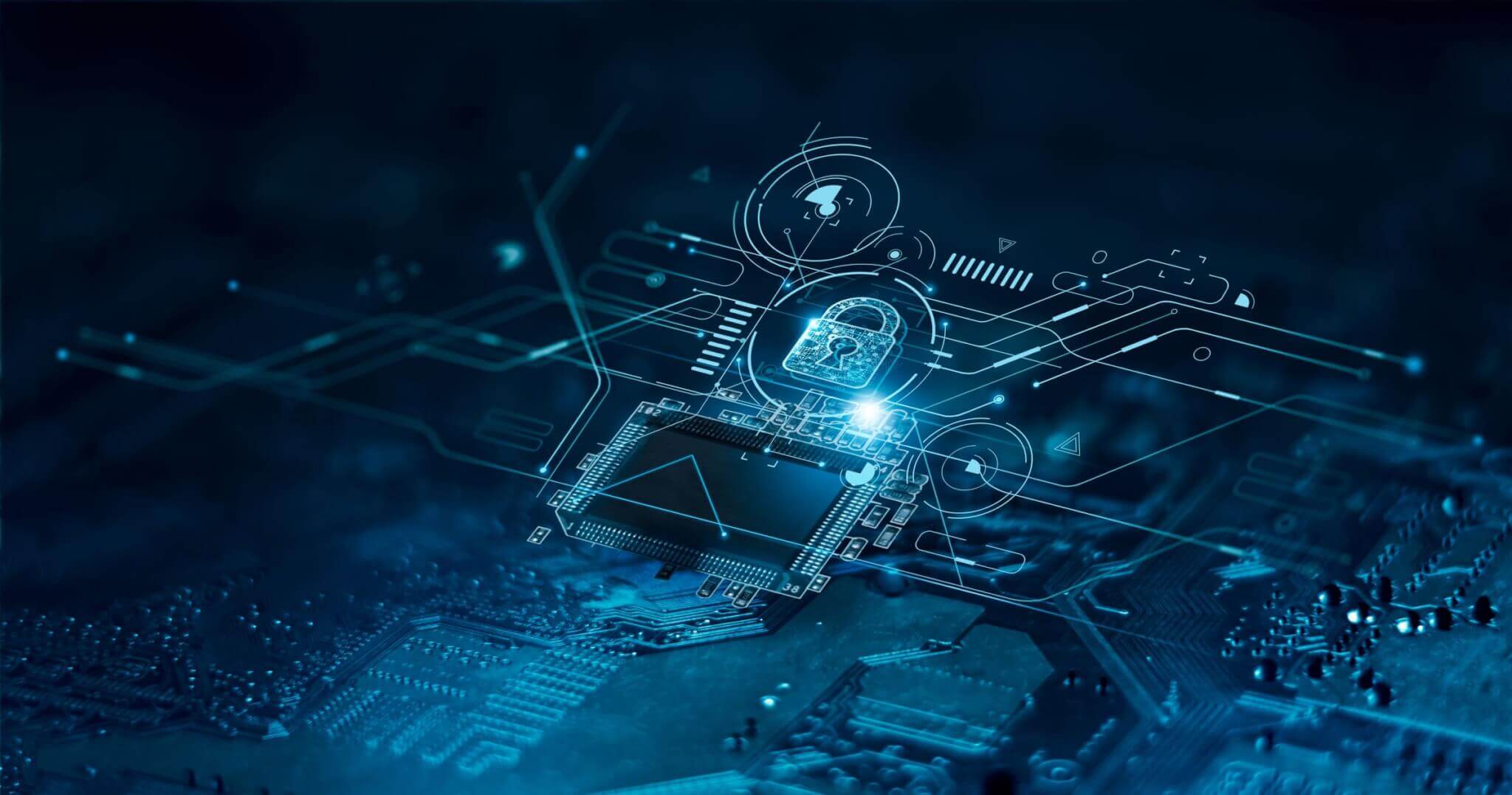 IPS/IDS The Intrusion Prevention System/Intrusion Detection System is a powerful feature of Teldat. It employs a deep inspection engine that constantly updates its signatures to effectively identify and combat a wide range of threats, thus ensuring that the system remains vigilant against any new or evolving attacks. The devices also include a comprehensive Antivirus and Antibot engine, which operates at the flow level with specific signatures.
Remote Users/VPN: The system is equipped with a license that allows users to remotely access it via VPN. With the support of the IPsec protocol, you can use any open agent, including those already integrated into operating systems. Additionally, there is also the option to use a proprietary agent with SSL support.
SSL Inspection: Teldat devices possess the capability to uncover concealed threats within encrypted traffic by decrypting the data for thorough examination. To achieve this, they break the SSL tunnel, employing a trusted certificate authority (CA) to sign internet site certificates instantly.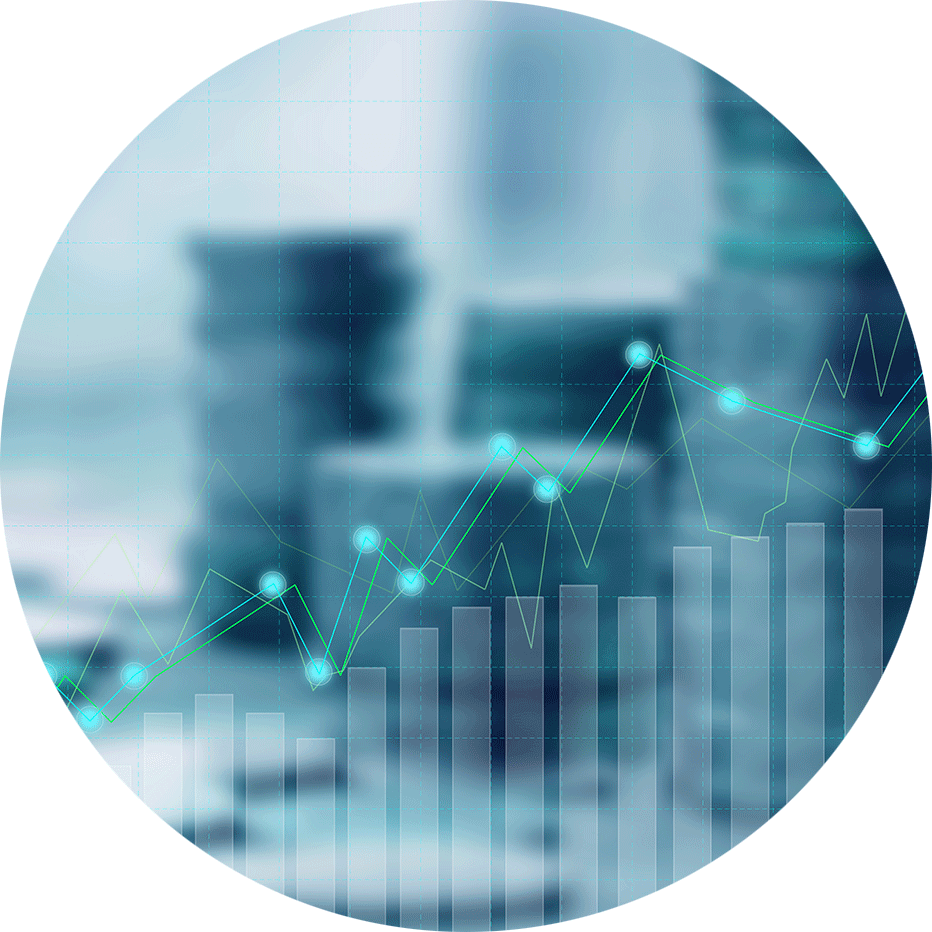 Banks with thousands of branches and remote workers have to manage multiple types and providers of access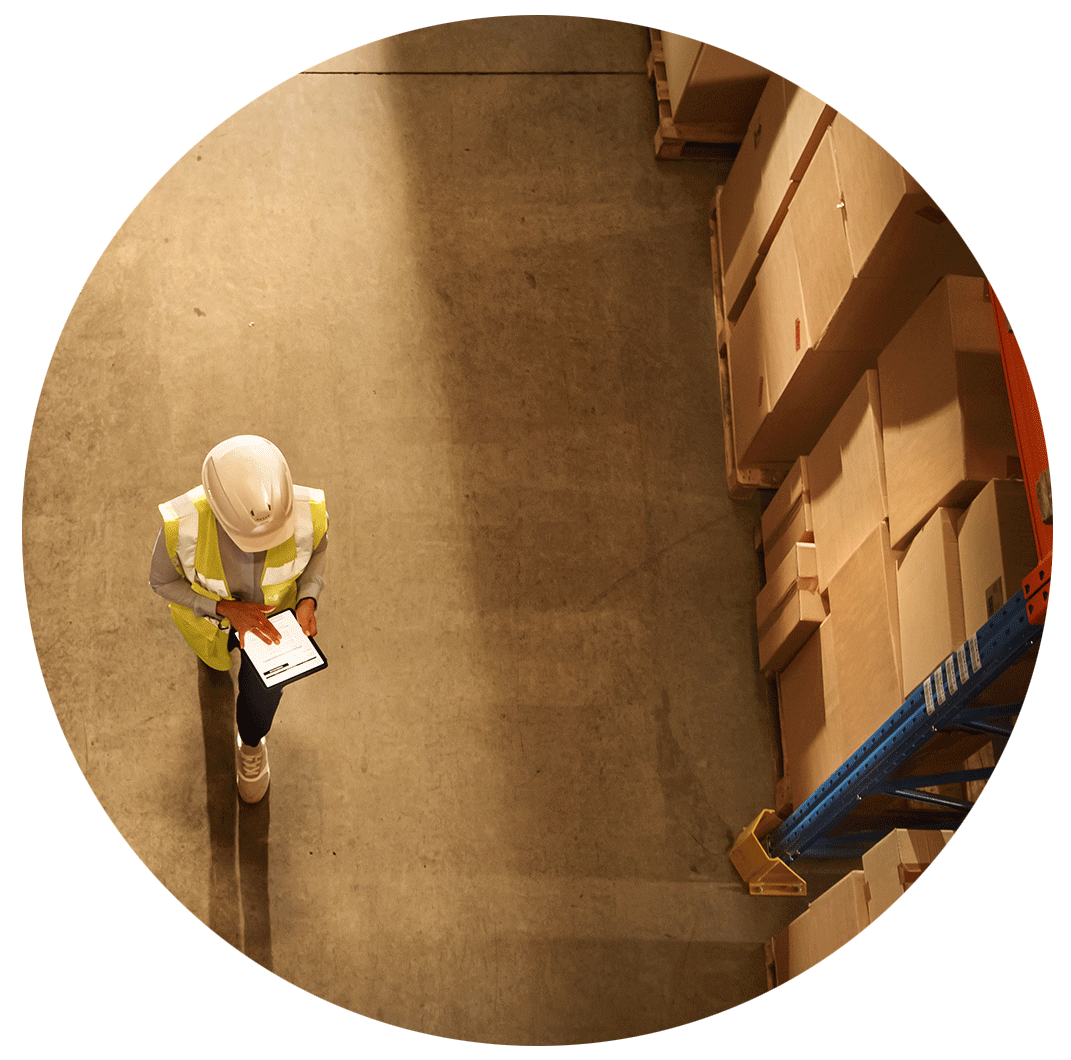 Companies with hundreds of small stores, in multiple locations. In shopping malls or isolated shops in small towns
Lee nuestros últimos posts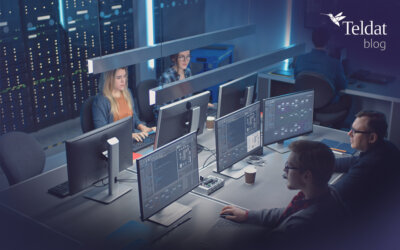 In recent years, a significant number of companies across various sectors and public administrations have been undergoing or have already completed a digital transformation of their traditional communication networks and how they are managed. The purpose of this...
read more