In-vehicle Equipment
Maintaining secure, high-performance communications in large fleets of vehicles with harsh environments is challenging. Finding a supplier with the right products and expertise is essential.
See our Automotive onboard communications possibilities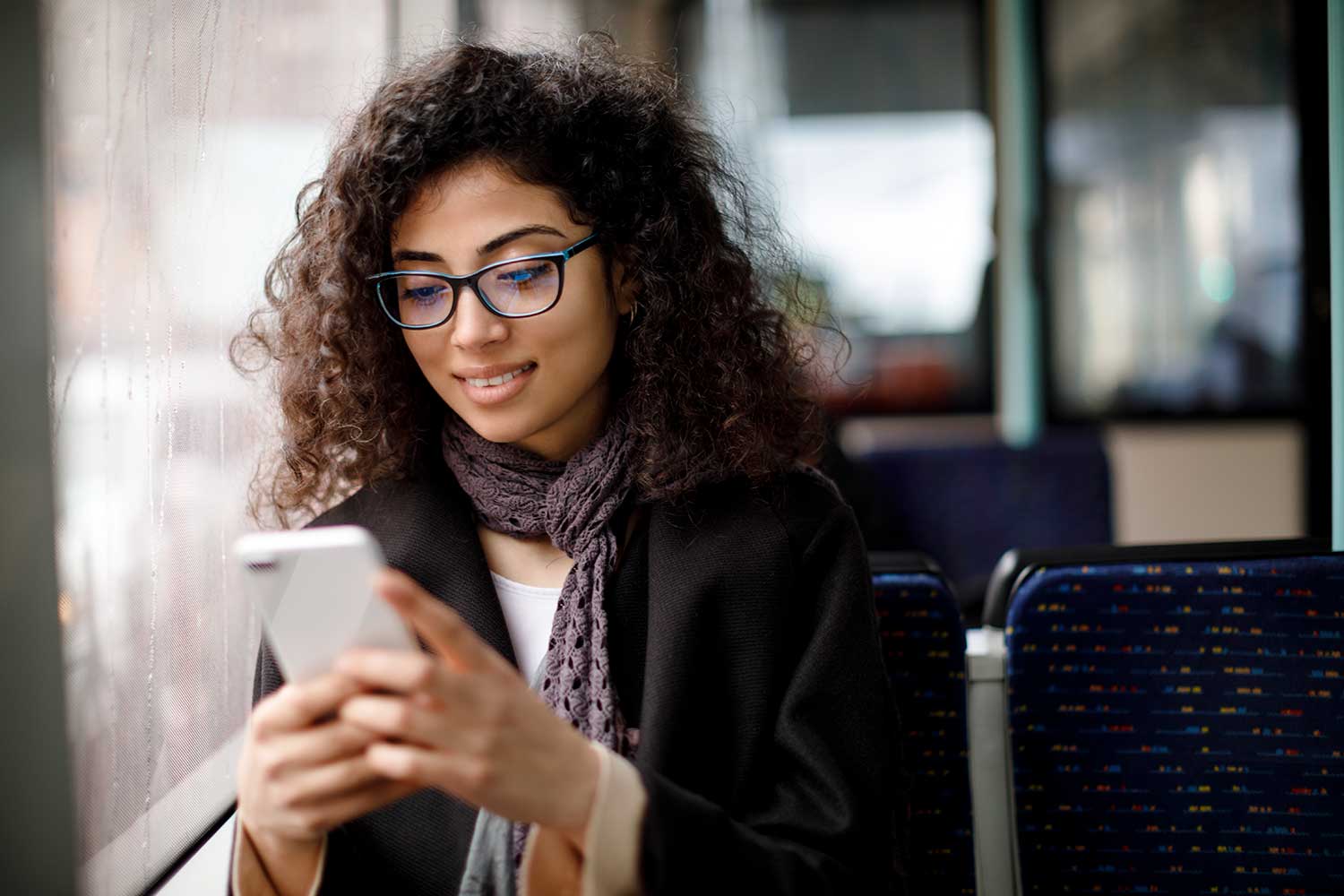 Automotive communications: a step ahead
Imagine a world of connecting vehicles enhancing viability and safety, preventing faults while maximizing operational efficiency, and where people are always socially connected. Imagine a future that is already the present. Imagine Teldat.
State-of-the-art LTE, 5G and Wi-Fi6 technologies.
Ruggedized devices for harsh and critical environmental conditions.
Flexible and scalable solutions easily adaptable to multiple use cases.
High performance configuration platform to enhance security and analytic.
Turnkey solutions powered by advanced SD-WAN software.
Automotive Communication Technology Market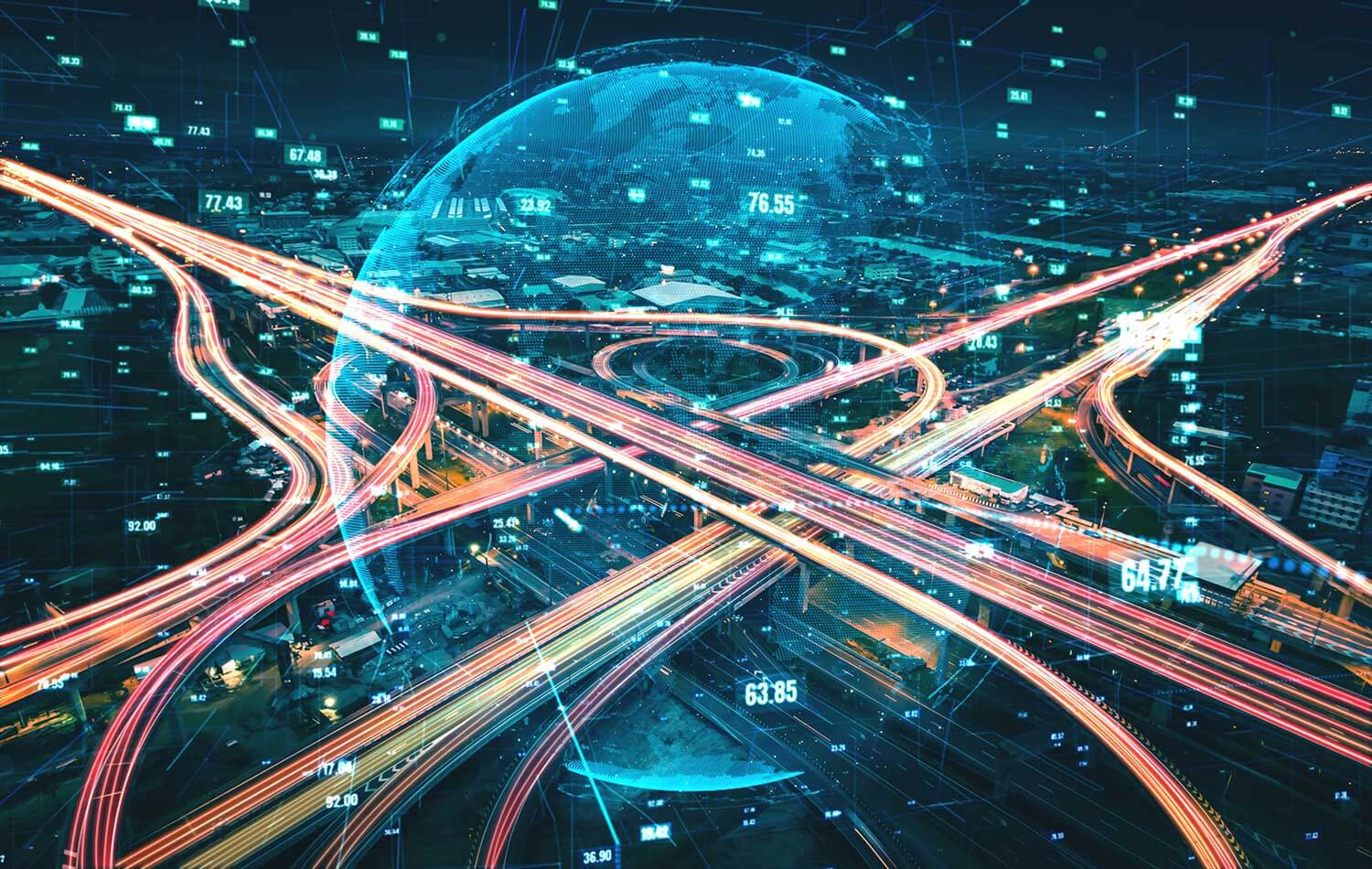 The global automotive communication technology market size was valued at USD 7.63 billion in 2020 and expected to hit around US$ 36.30 billion by 2030, growing at a compound annual growth rate (CAGR) of 15.4% from 2021 to 2030. 
Factors driving these growth figures consider the rising penetration of Internet of Things (IoT), big data, facial recognition, artificial intelligence, machine learning, and many others for upgrading the automotive features, a market that is more and more driven by the integration of advanced technologies in modern vehicles.
As well, worldwide cellular coverages are well spread worldwide and the latest 5G technologies, deployed across a wide frequency spectrum that enable more bandwidth, allowing faster speeds, low latency, higher capacity for more connected devices, less interference and better efficiency to provide solid bases for the growth of those in-vehicle applications that rely on the state-of-the-art communication technologies.
Therefore, every new vehicle, or refurbishing of old vehicles, require onboard multi-service communication nodes which provide reliable and secure communications as a base for any digitalization attempt. These nodes collect and secure on-board data provided by ECUs, Cameras, sensors and passengers.
What are the important points related to Automotive onboard communications

SD-WAN based Powerful Communications
Although cellular coverage is well spread, cellular communications in mobility use cases are not stable enough. Thus, combining multiple operators with SDWAN technology is the best option to provide enterprise grade SLAs for vehicles.

In-vehicle environments are harsh in terms of power supply, temperatures and vibrations. Multiservice communication platforms should be audited and certified to guarantee best behavior under such challenging environments.

Onboard Cybersecurity challenge
As well as any IT system, the Automotive network gets more and more exposed to threats and vulnerabilities too. Onboard Next Generation Firewalls become paramount to protect the in-vehicle communications from any cybersecurity attacks.

Professional Troubleshooting toolkit
NTA provides a powerful, flexible, simple, and visual tool to generate and reveal relevant information as it is needed. With the correct network information, network operations teams can manage their network reliably.
Use cases and case studies that highlight how Teldat's passengers can enjoy their journey and how Teldat offers on-board security for both passengers and operators.
Read our latest Blog Posts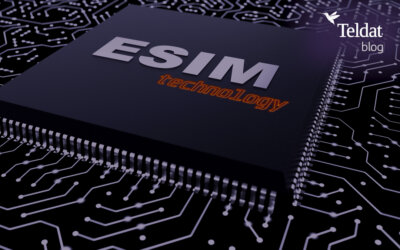 In our increasingly connected world, communications play a pivotal role in our everyday lives. Whether it's staying in touch with friends and family, working remotely, or simply browsing the internet, having reliable connectivity is crucial. Within this context, eSIM...
read more