Edge Network Computing
Wired and wireless solutions powering IT and Networking
World class edge network computing
The growing demand for voice and data communications, through different interfaces such as fiber, 3G, 4G/LTE, 5G and WAN, LAN and WLAN networks require state-of-the-art solutions and tools: this is our heritage and value to support your communication needs.The challenge of connectivity for companies today is constantly growing, seeking not only the highest connectivity, but also accessibility and security in each of the processes.
This is why Teldat's edge network computing connectivity solutions allow us to adapt to the communication needs of companies regardless of their size, from small to medium and large companies.
Read our latest Blog Posts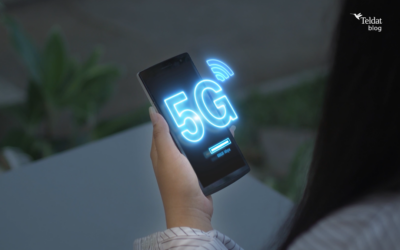 The 5G revolution goes ahead All telecommunication carriers offering mobile solutions are competing to deploy the new 5G network as soon as possible. The latest investments involving the purchase of radio spectrum  must be recouped quickly (offering customers not only...
read more