Rolling Stock
Teldat's ground to train and onboard rolling stock connectivity solutions allow integrators, manufacturers, and operators to achieve optimized operational efficiency and enhanced passenger experience.
See our Rolling Stock WAN possibilities
PGlmcmFtZSB0aXRsZT0iVGVsZGF0IC0gQ29tbXVuaWNhdGlvbiwgU2VjdXJpdHkgYW5kIElvVCBTb2x1dGlvbnMgZm9yIFJhaWx3YXkgU2VjdG9yIiB3aWR0aD0iMTA4MCIgaGVpZ2h0PSI2MDgiIHNyYz0iaHR0cHM6Ly93d3cueW91dHViZS1ub2Nvb2tpZS5jb20vZW1iZWQvY29mMTlmN0dzWUU/ZmVhdHVyZT1vZW1iZWQiICBhbGxvdz0iYWNjZWxlcm9tZXRlcjsgYXV0b3BsYXk7IGNsaXBib2FyZC13cml0ZTsgZW5jcnlwdGVkLW1lZGlhOyBneXJvc2NvcGU7IHBpY3R1cmUtaW4tcGljdHVyZTsgd2ViLXNoYXJlIiBhbGxvd2Z1bGxzY3JlZW4+PC9pZnJhbWU+
Teldat's ICT offering – based on 5G train to ground communications and Wi-Fi 6 & BLE for onboard systems – lets operators enhance their passengers' experience while improving their own operational efficiency.
Secure, high-performance hardware optimized train-to-ground by advanced SD-WAN software stack
Robust, environment-proof, rail-certified routers, switches, access points
Continuous threat detection, combined with anomaly detection and a NGFW solution enriched with railway and OT firms.
NTA solution for deep insight into rolling stock, usage and troubleshooting
Rolling Stock market overview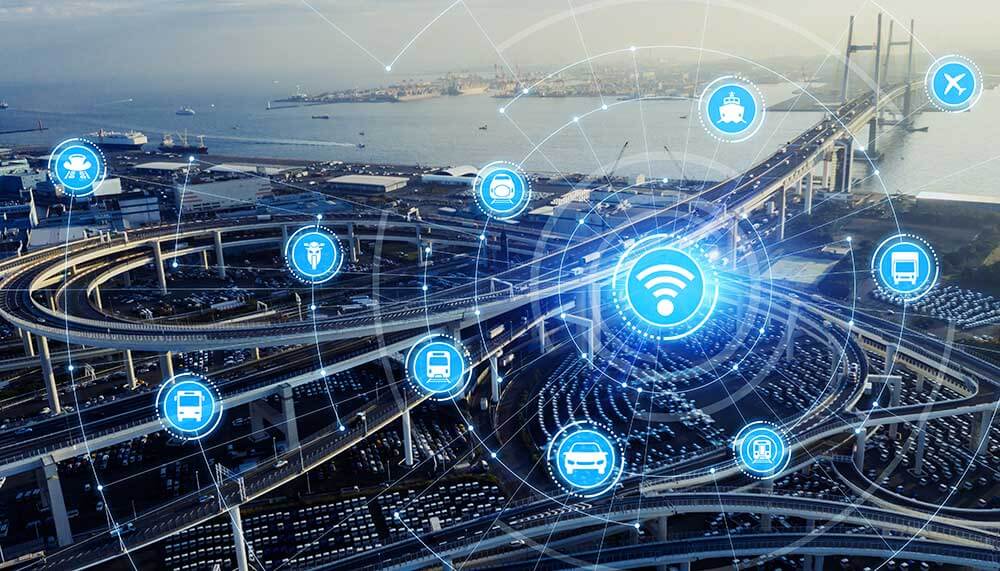 The market expects digital
Liberalization has opened up the EU passenger train market, adding to bus and air transport competition. In response, train operators must compete on more than just process, schedules, and routes; digitalizing their rolling stock to enhance their passengers' experience and boost their own operational efficiency.
Customers today expect high-performance Wi-Fi connectivity, with passenger information systems and onboard ticketing to cut stress. For comfort, IoT devices control indoor air quality, temperature, and humidity.
Meanwhile, digitalization improves operator efficiency with high-reliability communications plus great network performance visibility, CCTV, physical and network access control, proactive onboard equipment maintenance, and GPS-based location tracking.
These goals demand better data connectivity. 4G/LTE ground to train communications are essential; 5G is far better if available. Satellite links are also important for route sections lacking cellular coverage, as are trackside links for stationary trains. Above all, all communications channels should be reliable, secure, and amenable to easy remote management.
On board, multi-service communications routers and gateways should support all train to ground links, and supply corporate-standard networks – including Wi-Fi access points for staff and passengers' mobile devices, plus BT/BT LE connectivity for IoT devices and apps.
What are the important points related to Rolling Stock?

Increase Operational Efficiency
Operators can remotely configure, view, and control their rolling stock WAN environment – optimizing maintenance, managing physical and network security. AI can be applied to automatically collected data to help decision-making.

Train to Ground Communications
Multi-channel connectivity, using 4G/LTE, 5G, satellite and Wi-Fi are essential to ensure reliable, secure communications at all times – whether the train is in a remote location, halted at a station, or within a maintenance depot.

Enhance Passenger Experience
Passengers, even in crowded carriages, can enjoy great Wi-Fi 6 connectivity. Passenger information systems and convenient online ticketing reduce stress, while IoT-based environmental management maintains onboard comfort.

Multi-WWAN routers distribute data throughout the train via dual Gigabit Ethernet cables to Access Points providing secure, high-speed Wi-Fi 6 to passenger devices in crowded carriages, and Bluetooth/BLE ports for IoT hardware.
Understanding Rolling Stock
Bandwidth, coverage, functionality
Competitive rolling stock digitalization calls for multi-WWAN links, security-ready and high-performance router, switching and AP hardware to achieve the bandwidth and coverage required, for all locations. But it takes advanced SD-WAN software components to optimize operational efficiency and deliver the passenger experience expected by today's rail users.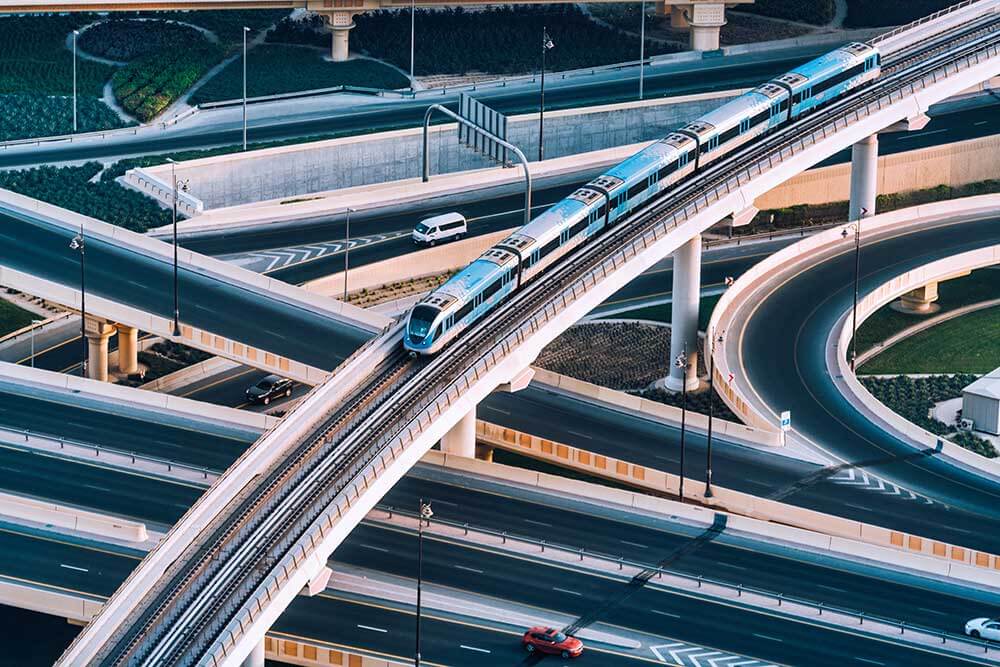 Hardware Solution & Teldat products
Rolling stock network hardware
Teldat's H2-Rail multi-WWAN rail-certified router supports 4G, LTE, Wi-Fi, and satellite comms; it connects via Gigabit Ethernet to the new APR2044ax Access Point. The APR2044ax's Wi-Fi 6 brings new performance levels to crowded rail scenarios and with its BT LE allows the connection of IoT devices.
The 5Ge-Rail adds 5G to H2-Rail, or operates standalone. The cloud-hosted Be.IoT Platform supports IoT devices.
Software Solution & Teldat products
Easily set-up functionality
Rolling stock operators, integrators, and manufacturers can choose from Teldat's SD-WAN software components to configure exactly the WANs they need, providing connectivity both from ground to train, and within the train. Their remotely controlled, easily integrated functionality increases operator efficiency and enhances the passenger experience.
Steady evolution in communications technology, and increasingly sophisticated software networking components and tools, can give rolling stock manufacturers and integrators a real competitive edge. View our Use Cases and Case Studies for real-world examples of how the technologies are being applied.
Read our latest Blog Posts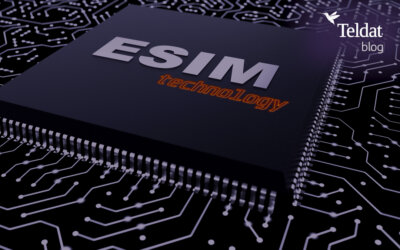 In our increasingly connected world, communications play a pivotal role in our everyday lives. Whether it's staying in touch with friends and family, working remotely, or simply browsing the internet, having reliable connectivity is crucial. Within this context, eSIM...
read more