A full range of communications
Large branch offices can have multiple voice and data access services, plus a console port on a single, easy-to-manage device.
Connectivity, availability and security
for central large and medium-sized offices
Advanced routers for central, large and medium-sized offices requiring powerful communications equipment to support a large numbers of employees.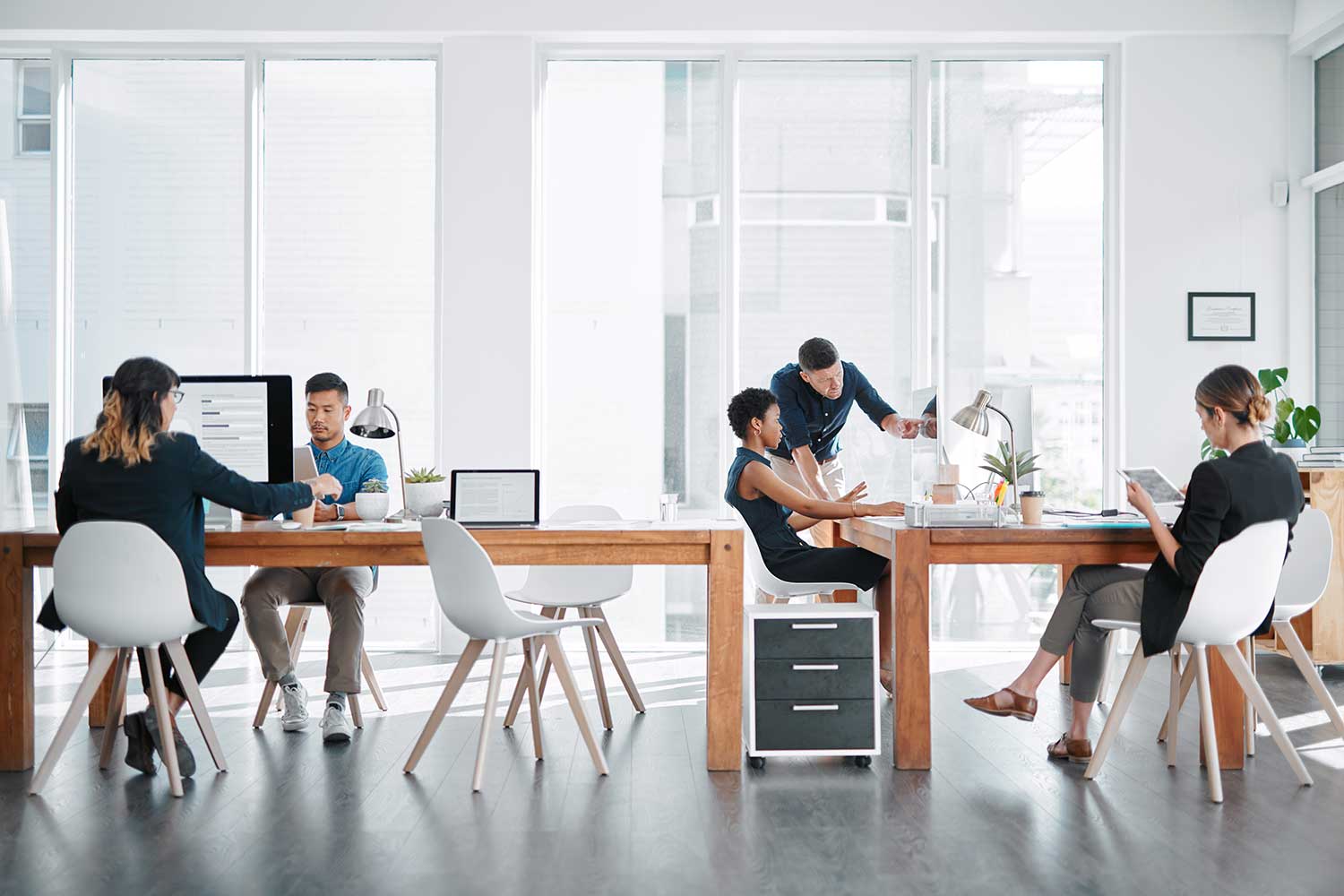 Many of the business models which entail a large number of regional offices have an intermediate-sized office between branches and the central office. These are usually located in high turnover sites or at regional offices that control smaller local offices.
Moreover, there are also many companies that directly have a central office or large office to control their smaller office sites or branches.
They are characterized in all cases as having a high number of employees, and so they need to support a high number of connections and high bandwidth. These large offices must also be capable of providing application and user quality of service and of ensuring continuous connectivity.
Thus connectivity is a relevant issue in the profitability of these offices. In the case of the regional office or large offices because they are dependent on the central offices or headquarters and they may need to provide some kind of service to the local offices that depend on them. For a central office connectivity is an important issue, because they are the central point of the business and all branches depend on their services.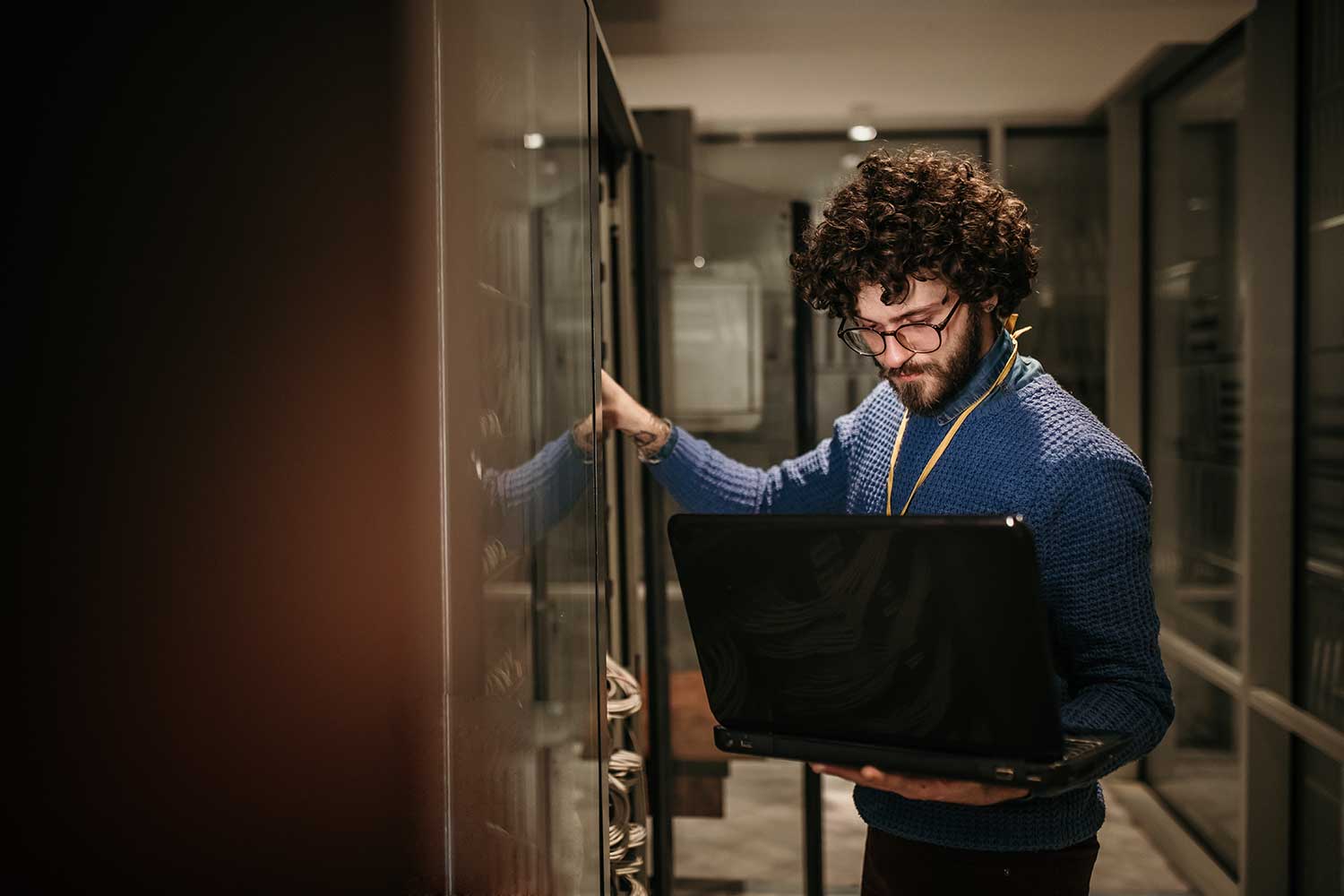 5Teldat's large office product offering, Teldat-iM8, Atlas-i70 and RXL14000 is specially designed to meet the different needs of these scenarios. However, they are  all high capacity router devices that can adapt their configuration according to user needs. They are also capable of supporting a high number of simultaneous connections and all the connectivity, quality of service, security and redundancy functions that these kinds of offices require.
Moreover, all these routers are designed with SD-WAN in mind, so that whether they are installed in large office branches, regional offices or central sites, transition to complete SD-WAN or hybrid SD-WAN will be smooth and economical.
Teldat-iM8 is a high speed 1Gbps router for large office sceanrios, but is still a compact router which can be installed in open working areas. This means that the Teldat-iM8 is not only a fixed line but also a cellular 4G/5G-LTE router with embedded Wi-Fi and Switch.
Teldat Atlas-i70 is also a high speed 1 Gbps router for large office sites, that offers flexibility. With an embedded switch network and two expansion slots for an important number of cards for connectivity.
RXL14000 is a perfect central site or headquarter router, that can act as a vpn server to the remote sites and branches.
In all, whatever your large office requirements are, they can be solved with one of these Teldat devices.
Security, Reliability & Bandwidth
In these kinds of offices, where there is high turnover and where the work and productivity of a large number of employees is dependent on the quality of communications, the router is a key element. The

 

capacity and reliability of the devices

 

that are part of the connectivity platform is a differentiating factor in terms of profitability.
Flexibility
The

 

modular structure of these routers

 

makes them suitable for those environments that are constantly changing, either because the number of employees varies or because the connectivity needs or services do.
All possible interfaces available
Wired Ethernet,

 

ADSL/VDSL

 

connectivity,

 

optical fiber, G.SHDSL, serial, WLAN, wireless

 

3G or 4G/5G

 

connectivity, USB or E1.
Easy to install and manage
Teldat's large office devices

 

share the same platform and the same operating system

 

as small office equipment. So, while they are superior in terms of performance and features, they are just as easy to manage and configure. This facilitates any maintenance, administrative and operations tasks required in the customer communications network, leading to a

 

reduction in the total cost of ownership.
Extended lifecycle
The average lifecycle of Teldat devices is two and a half years higher than that of other similar devices. Customers thus benefit from

 

huge cost savings, when equipment renewal periods, implementation and configuration costs, plus the costs and risks of engaging in a process of upgrading technology, are taken into consideration.
Routers Specially designed for large/medium-sized offices and branches
Click here for information on our large branch/office routers, and central site routers.
High performance for large offices/concentration
Reliable in scenarios of upto 1 Gbps
High VPN performance
Enables smooth SD-WAN transition, including ZTP.
Highly secure encryption capability, including hardware engine
Built-in electrical / optical connection
Simultaneous 4G/5G-LTE connectivity (or as backup).
ADSL/VDSL, Fiber, G.SHDSL, E1 and other connectivity.
Ethernet 1Gbps switch connectivity.
Voice/data expansion slots
Wi-Fi 802.11abgn @ 2,4/5GHz. 2×2 MIMO
Multiprotocol telephone survival
Security: 802.1X, ACLs, Firewall & IPSec
Advanced functions required in managed services
Out-of-band management console port.
Designed for installation on racks
No fan. Silent for installation in work area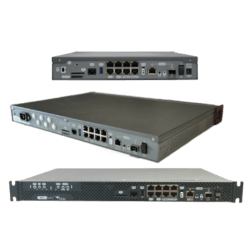 Read our latest Blog Posts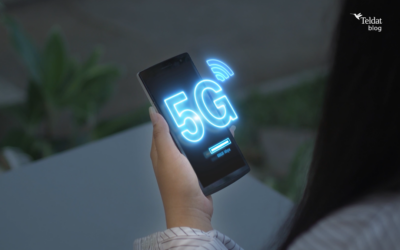 The 5G revolution goes ahead All telecommunication carriers offering mobile solutions are competing to deploy the new 5G network as soon as possible. The latest investments involving the purchase of radio spectrum  must be recouped quickly (offering customers not only...
read more