A vital part of a company's communication Network
Large increase in laptops, tablets, smartphones and specific devices for certain market segments such as point-of-sales, as well as the use of Hot Spots, make Wi-Fi essential for any company, regardless of size.  
Free to move around your business
with total connectivity
Whether you are in an office, hotel, trade fair or similar, you need mobility and connectivity to your laptop, tablet or smart phone without cables. That's the importance of Wi-Fi!
Not many years ago, most branch sites and companies in the SME segment were only using a cabled network. Access points were only installed for very specific places. For example, meeting rooms.
However the large increase in laptops, tablets and smart phones, has drastically increased, as well as the concept of BYODs. Hence the installation of access point networks has also increased exceptionally, and Wi-Fi has extended to many other concepts, such as point of sales, client information points, hotel rooms, etc.
Today, Wi-Fi is a vital part of any company's communication network and IT infrastructure. Not just limited to internet access, but to virtually all connections that before were via cable and perhaps even more.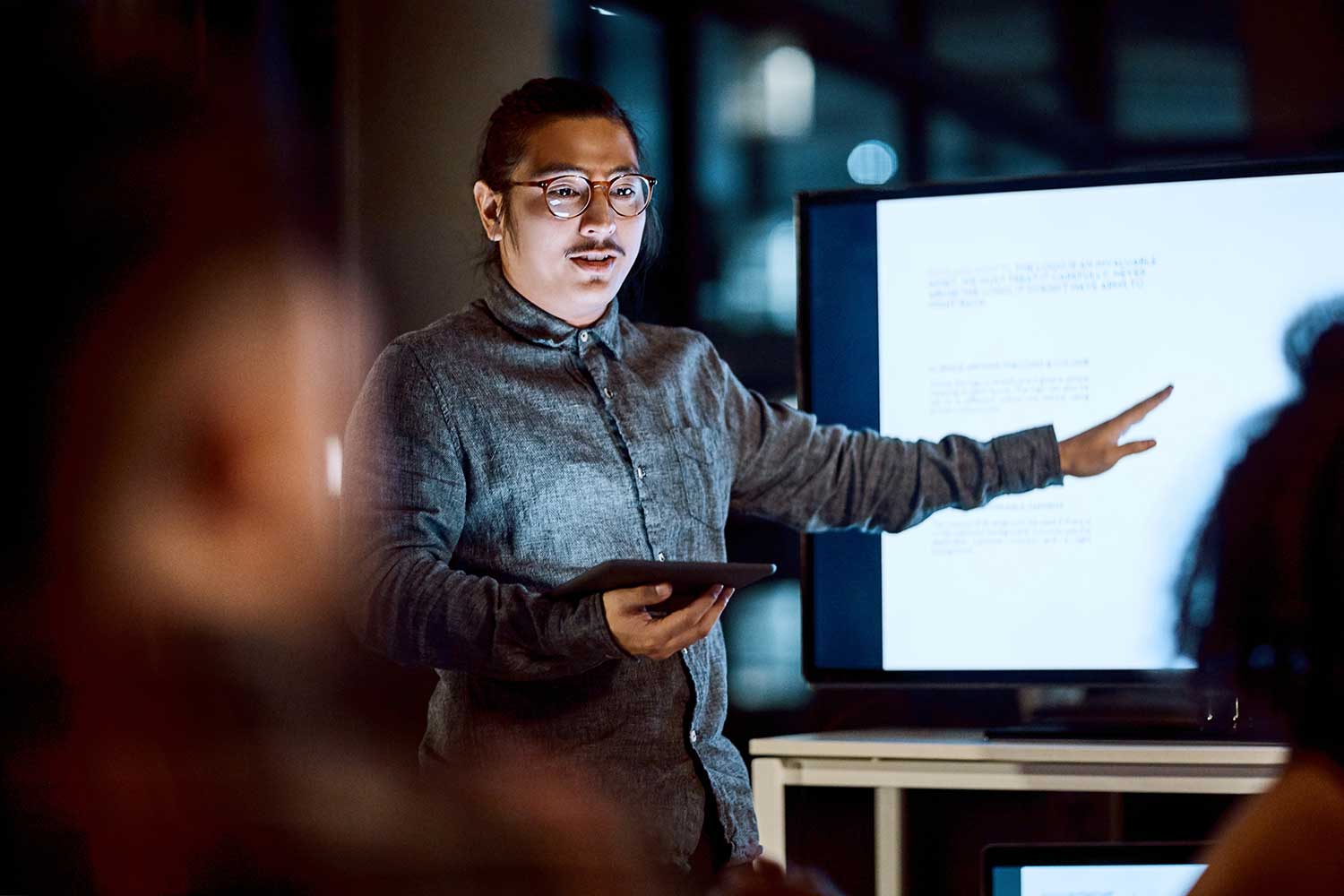 Teldat has developed a wide series of indoor access points for offices, hotels and other indoor sites. Our 802.11ax or ac units with MU-MIMO: The W2022ax, W2044ax, W2022ac and the W2022ac-ext.
Whatever the wide spectrum of indoor Wi-Fi scenarios, Teldat indoor access point devices will always cover the strict requirements that Wireless LAN scenarios demand and will deal with your needs.
These access points vary in that the W2022ax, W2044ax and W2022ac has internal antennas, whilst the W2022ac-ext has four external antennas.
There are two Teldat management systems. The Wireless LAN Controller is for smaller local set ups and the Teldat Cloud NetManager is for larger and geographically extended access point deployments. Both are coherent systems.
Move around the office
With the increase of wireless devices used in offices, such as laptops and tablets, Wi-Fi has been converted into a must. Employees now move much more around the office with their laptops and tablets and they need to be connected. Whether in a meeting to show work on the cloud or to directly work at locations which are not their normal desks.
Why BYOD?
BYOD (Bring-Your-Own-Device) is increasing significantly in the work place, especially in certain sectors, such as education. In many cases schools or universities have not got the budget to supply students with laptops or tablets. BYOD with Wi-Fi is much simpler to manage and in the case of certain devices such as tablets, it's the only way to have them connected.
Who stays at a Hotel without Wi-Fi?
Virtually any hotel of whatever category to date, needs to have Wi-Fi. A Hotel with business clients, has no choice. A wired connection does not give the business client any freedom. For those Hotels who are in the holiday segment, they also need Wireless LAN to allow clients to connect to tablets or smart phones. Especially when in a foreign country, the added value of Wi-Fi given to a Hotel client is huge, as they can avoid roaming cost which are extremely high.
Wi-Fi for retail & restaurants
Perhaps the retail and restaurant industry started deploying Wi-Fi slightly later than in offices, but it is clearly a huge advantage for these market segments. One important solution introduced by Wi-Fi has been the wireless Point of Sales. With Wireless LAN, the point of sales can be taken to wherever the client is in a shop or a restaurant and not the other way round, which was very inconvenient for the client. Another advantage that Wi-Fi has given restaurant clients is being totally connected whilst dining without having to use their personal cellular connections. This usually gives customers a broader connection and is more economical for them.
Free to move around your business with total connectivity
Read here to know more about all our indoor Wireless LAN devices.
WiFi 6 or WiFi 5 MU-MIMO.
Client bands select, Airtime fairness, Overload protection, Data rate Trimming, 802.11r, 802.11k/v.
Security through ACLs, WIDS&WIPS, Rogue APs.
WPA3, OWE-Transition and supports WPA2 and previous versions.
Up to 8 different RADIUS servers for WPAx.
3af PoE compatible with 802.3at PoE, or external 12V DC / 1A power supply.
Multi-SSID with VLAN per SSID.
Notifications and alarms sent via email / SNMP.
Possibility to configure and install with minimal resource allocation.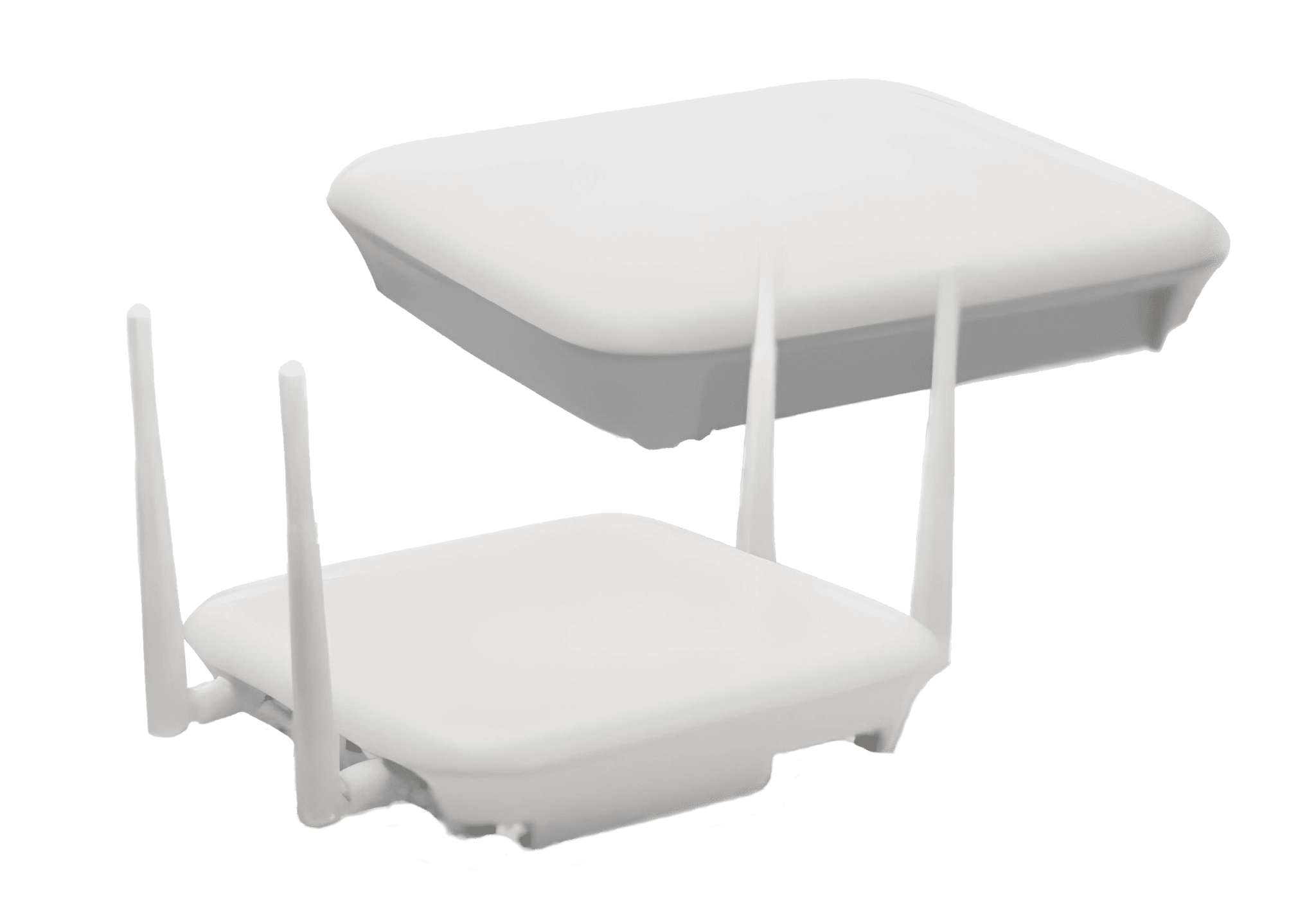 Read our latest Blog Posts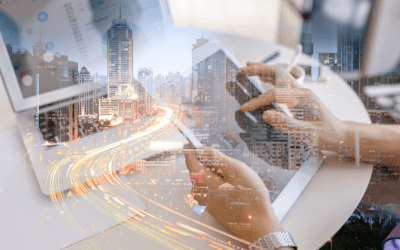 Smartphone, tablet, and PC manufacturers have already started positioning themselves in relation to Wi-Fi 6. The first cell phone with this support was released in 2019, and since then, numerous manufacturers have joined this trend. Sooner or later the technology will...
read more