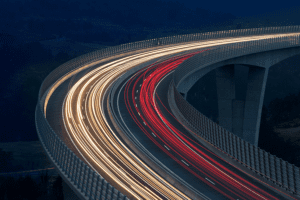 Reinventing an organization in the telecommunications sector is a difficult but rewarding task. Corporate strategy through to process reengineering, if properly implemented, can have a positive impact on costs and efficiency when launching a product to market (at the speed the customer wants) and/or discovering needs.
Discipline becomes extremely important when dealing with vertical markets where the competition's level of specialization and manufacturer commitments go towards increasing value proposition.
Digitalization for vehicles
In the automotive vertical market, we are seeing the digitalization of mobility through connectivity platforms that can integrate cloud-based managed services, CCTV video-surveillance cameras, fleet tracking, onboard entertainment, Wi-Fi ticketing and operation assistance systems.
However, there isn't a timeline on this digitalization that we can anticipate. And this is where the technical effort gives way to the importance of getting close sales departments and the customers to meet the increased innovation demands.
Vehicle digitalization in mature markets
The more mature markets such as in Europe, and leading systems integrators undertaking large multi-technology projects and those specialized in vertical or niche solutions, require flexible, similar, scalable solutions. This is due to the complexity and degree of customization required by individual customers, authorities and transport operators managing thousands of vehicles.
As regards user experience, the way is being cleared for the connected user. It's no wonder we are surprised when we don't get quality onboard Wi-Fi and entertainment or some sort of service like dynamic marketing and information tailored to each customer's profile. These services are the ones that companies take into consideration to enhance user satisfaction, which basically amounts to increasing business volume.
Vehicle digitalization in emerging markets
Although you might at first think that emerging markets such as Latin and Central America are lagging behind in digitalization, it isn't difficult to find end customers and integrators keen to find a balance between performance and costs. It's interesting to see how, besides showing an interest in low-quality products, organizations are also on the lookout for high-performance products which can be coupled with "lite" versions adapted to new scenarios that help facilitate access to specific market segments and certain partner networks.
At Teldat, we have professionals involved in the design and launch of products that meet the requirements of the various markets referred to above. Thus, we have developed into an agile company at the forefront of technology with our vehicle communications platforms, as well as being present in many other markets.