5G Network Resilience
Teldat provides the ultimate solution to provide automatic 5G WA.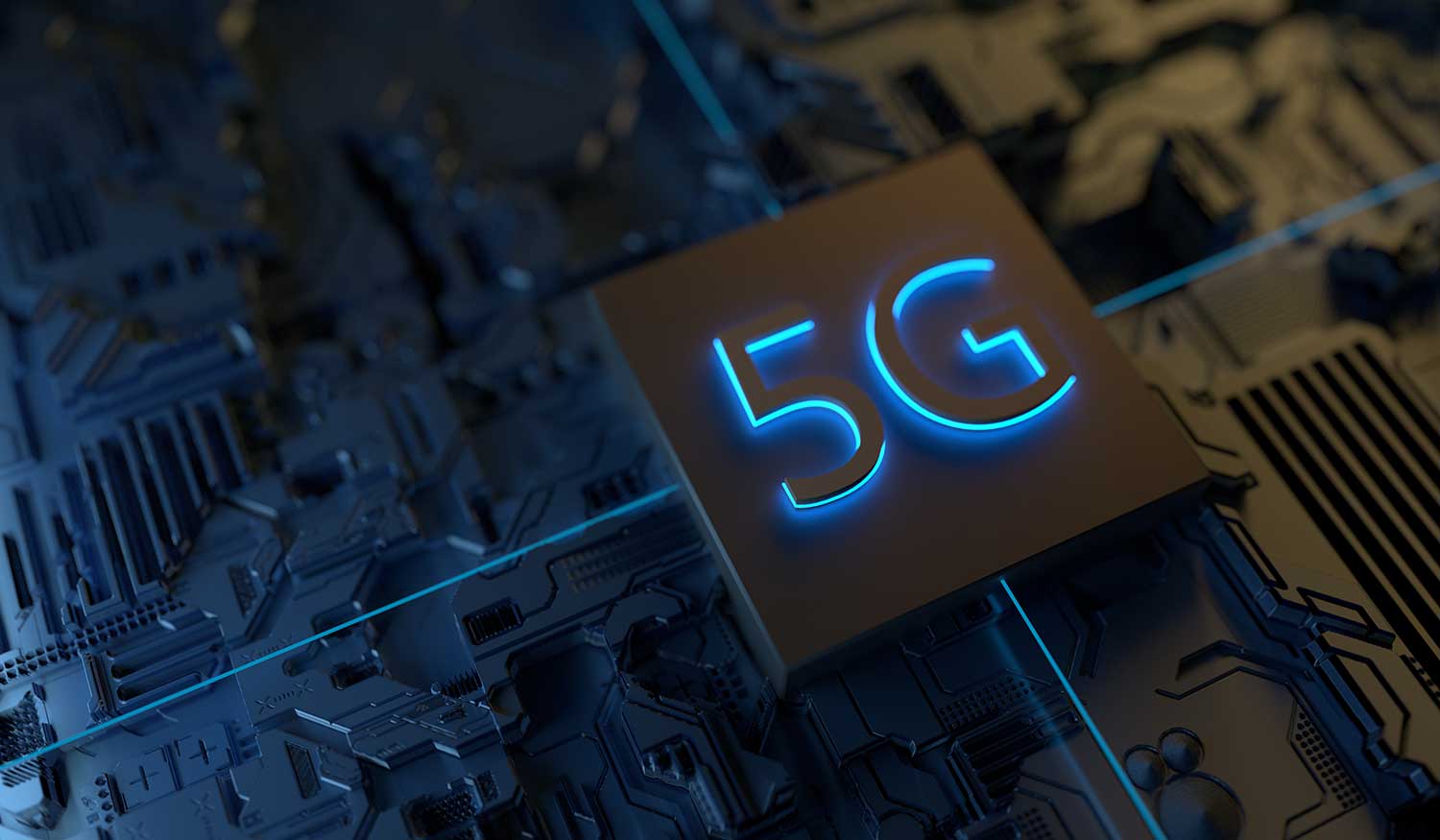 Teldat's business-grade 5G enabler provides a simple 5G connection, while being independent of the office router. It seamlessly backs up the enterprise's existing cable connection to give WAN resilience and 24/7 Internet connectivity.
Eliminates the installation and rental expense, and failure risk, of a second cable.
Fully compliant with major service providers' specific 5G network requirements.
Small and light, with single cable connection; can be sited on a windowsill for best 5G radio coverage.
Operates with any brand of router. 
WAN resilience with uncompromised performance: up ten times faster than LTE.
Network Resilience Market Overview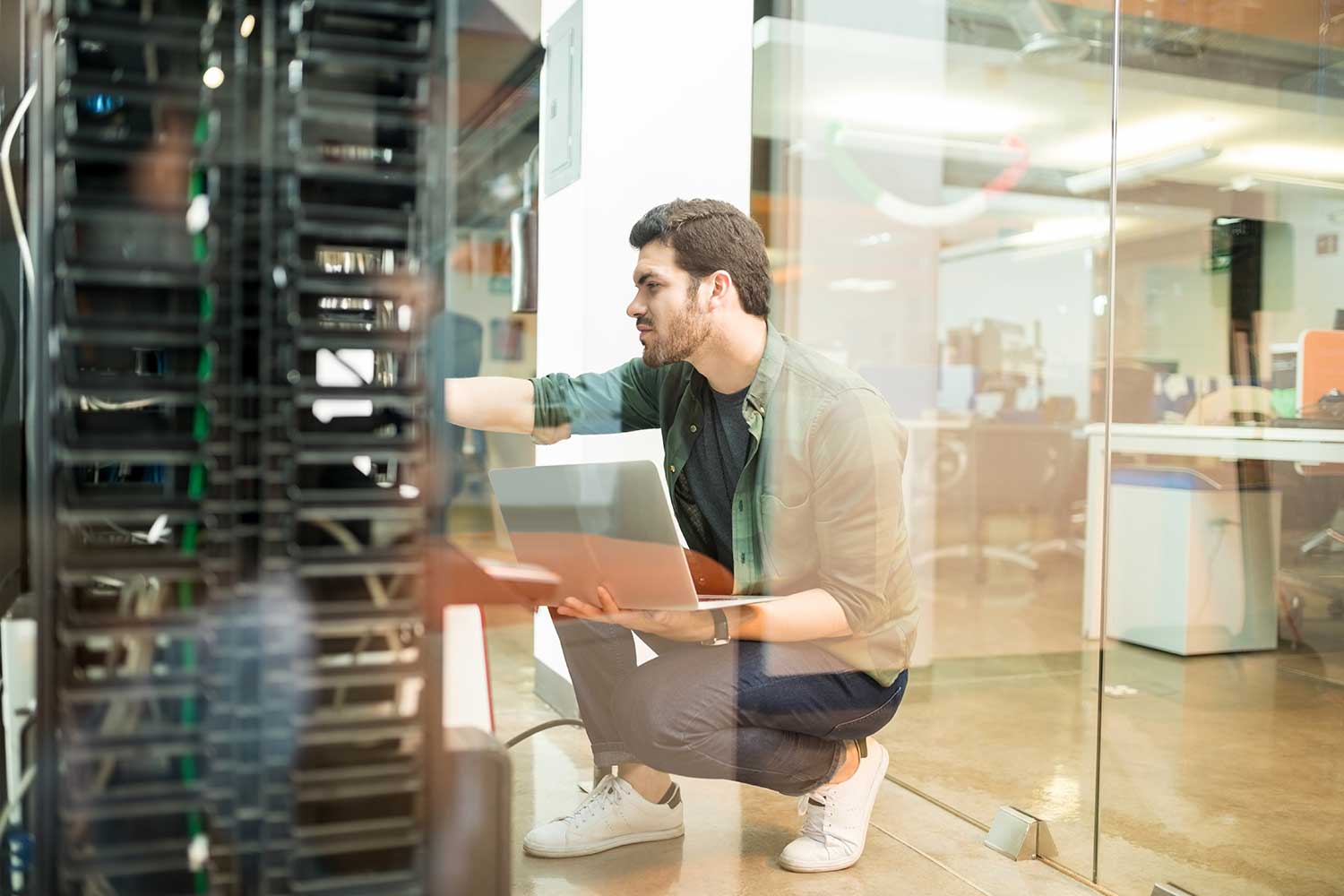 Backup for WAN resilience has always been desirable, but cost has traditionally been a barrier – limiting it mainly to large corporations protecting mission-critical data.
However, as businesses of all types and sizes have become increasingly critically dependent on 24/7 internet access, network resilience has become essential rather than desirable.Losing data and VoIP services between distributed offices, clients and suppliers can mean not only significant disruption and financial loss, but also severe reputational damage.
For years, the only option was to use double fixed lines and an alternative carrier for failover. However, this was expensive, due both to the initial expense of installing a second landline cable, and the ongoing rental costs of the double fixed line.
Fortunately, the advent of 3G, then 4G/LTE, enabled real, affordable alternatives. And now, with the 5G rollout gathering pace, even better solutions are possible –leveraging the vastly improved speed, bandwidth, and low latency of 5G technology.
Service providers – whether they have fixed-mobile infrastructures or mobile networks – and end-users alike can best benefit from this new opportunity if they work with Teldat and its Network Resilience Solution, who offers the benefits of many years' experience with the largest multinational carriers; right from the earliest days of 3G and its deployment as a backup for fixed lines.
What are the important points related to 5G Network Resilience?

Network resilience and non-stop connectivity
A business grade 5G enabler offershigh quality WAN resilience with non-stop connectivity. It is simple to install,yet its wireless link means no more connectivity loss from events like digging accidents.

5G network resilience to existing cabled connections
The Teldat-5Ge enabler connects via LAN to an existing router, providing 5G backup to the primary cable connection. If the connection breaks, it automatically fails over to 5G. It switches back to the cable when the connection is restored.

5G-more reliable than cable connection
Dual cables, even from different suppliers, often converge into one for the last mile, creating a single point of failure. Conversely, 5G resilience network provides full channel redundancy right to the user's internal network port.

A solution to the 5G coverage challenges: 5G Network Resilience
5G technology uses a higher radio frequency than 4G/LTE. This means it can be blocked more easily by walls and buildings. A 5G enabler must be small and light enough to be sited on windowsills with good coverage.
Understanding 5G Network Resilience
Network resilience means non-stop connectivity – and this is possible with a business grade 5G device. It is simple to install, yet its wireless link means no more connectivity loss from events like digging accidents.
Such a device can operate as a 5G enabler connected into an existing router; it provides a 5G connection as backup to the existing fiber optic cable. If it detects that the cable connection has failed, it automatically switches to 5G, facilitated by an inbuilt SIM covering multiple networks per country, plus backward compatibility with 4G.
The solution automatically switches back to the cable connection once the fault has been cleared. Switching either way is entirely transparent to the user.
Using a 5G network resilience solution eliminates cabling effort and costs, yet it need not be disruptive. The Teldat-5Ge enabler can connect into an existing office network, irrespective of router, with a single cable – and act as a self-contained module with no need for configuration or management.
While offering this attractive alternative to cable, 5G wireless can also be more reliable. Dual cables, even from different service providers, often converge into one for the last mile, creating a single point of failure. Conversely, the 5G network resilience provides full channel redundancy right to the user's internal network port.
5G uses much higher radio frequencies than 4G; while this benefits performance, it also means that 5G enablers must be small, portable, and easy to locate in good coverage areas, unimpeded by walls.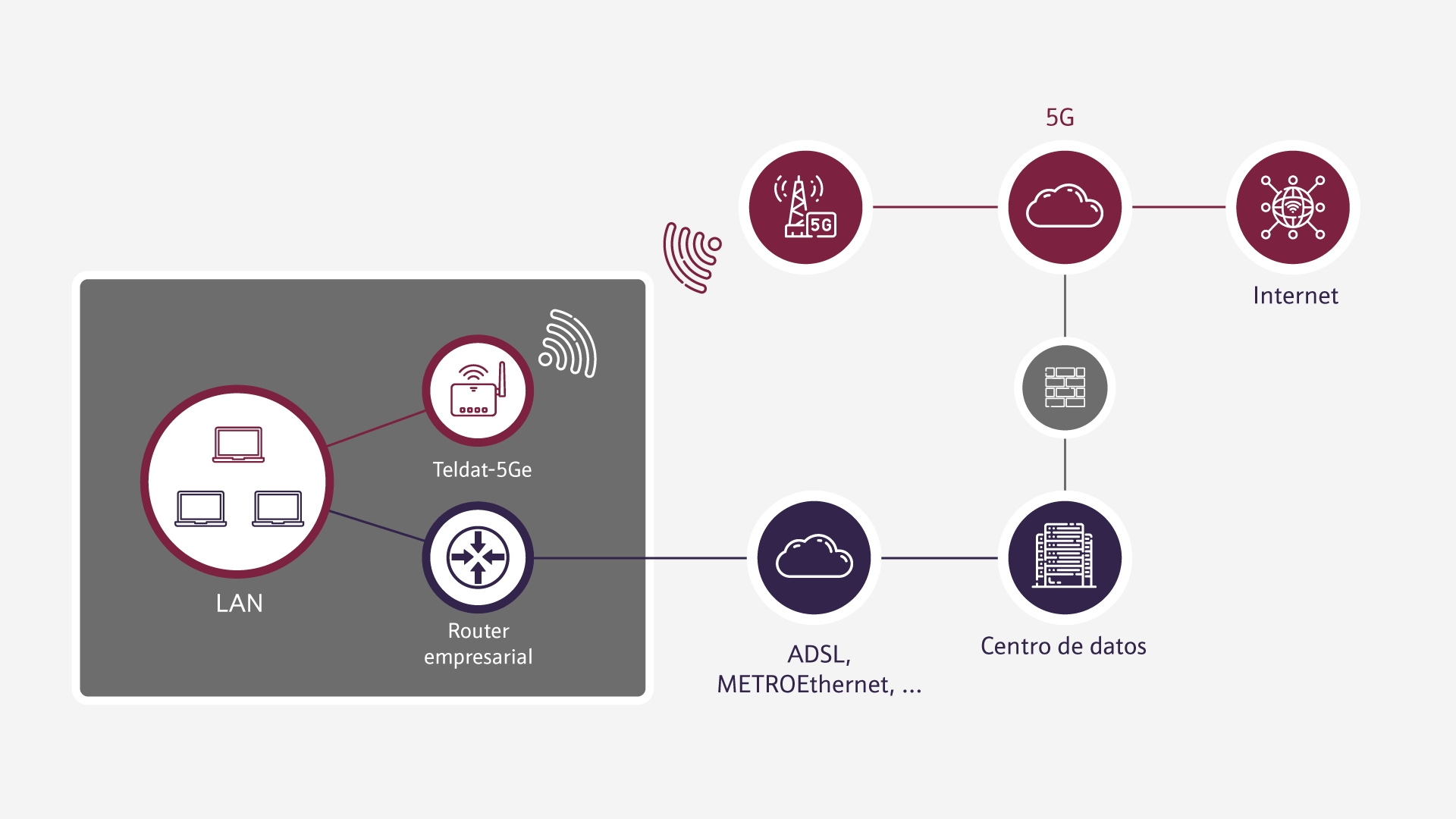 Solution & Teldat Products for 5G Network Resilience
As a wireless backup device, the Teldat-5Ge provides a simple way of providing 5G connectivity independently of the office router. It is a natural evolution of the well-established 4Ge device.
The Teldat-5Ge is an ideal 5G network resilience solution for branch offices needing uninterrupted 24/7 internet connectivity with a central location – or for any enterprise requiring the same WAN resilience for communicating with customers, suppliers or even remote IoT equipment. It uses the mobile network to back up the fixed cable installation, integrating both connections into the same network infrastructure.
It allows fixed-mobile service providers to connect customers in areas where they have not deployed cable or fiber. Mobile-only service providers can find opportunities in the corporate communications market which they could not previously reach.
End customers can achieve the WAN resilience they increasingly need, quickly, and with no dependence on cable or fiber infrastructures. The Teldat-5Ge enables mobile access in offices with any brand corporate routers that do not natively support mobile connections or that are stored in communications cabinets with poor coverage. In the same way, the Teldat-5Ge can replace the router to provide G FWA 5 for enterprise and avoid fiber or cable installations.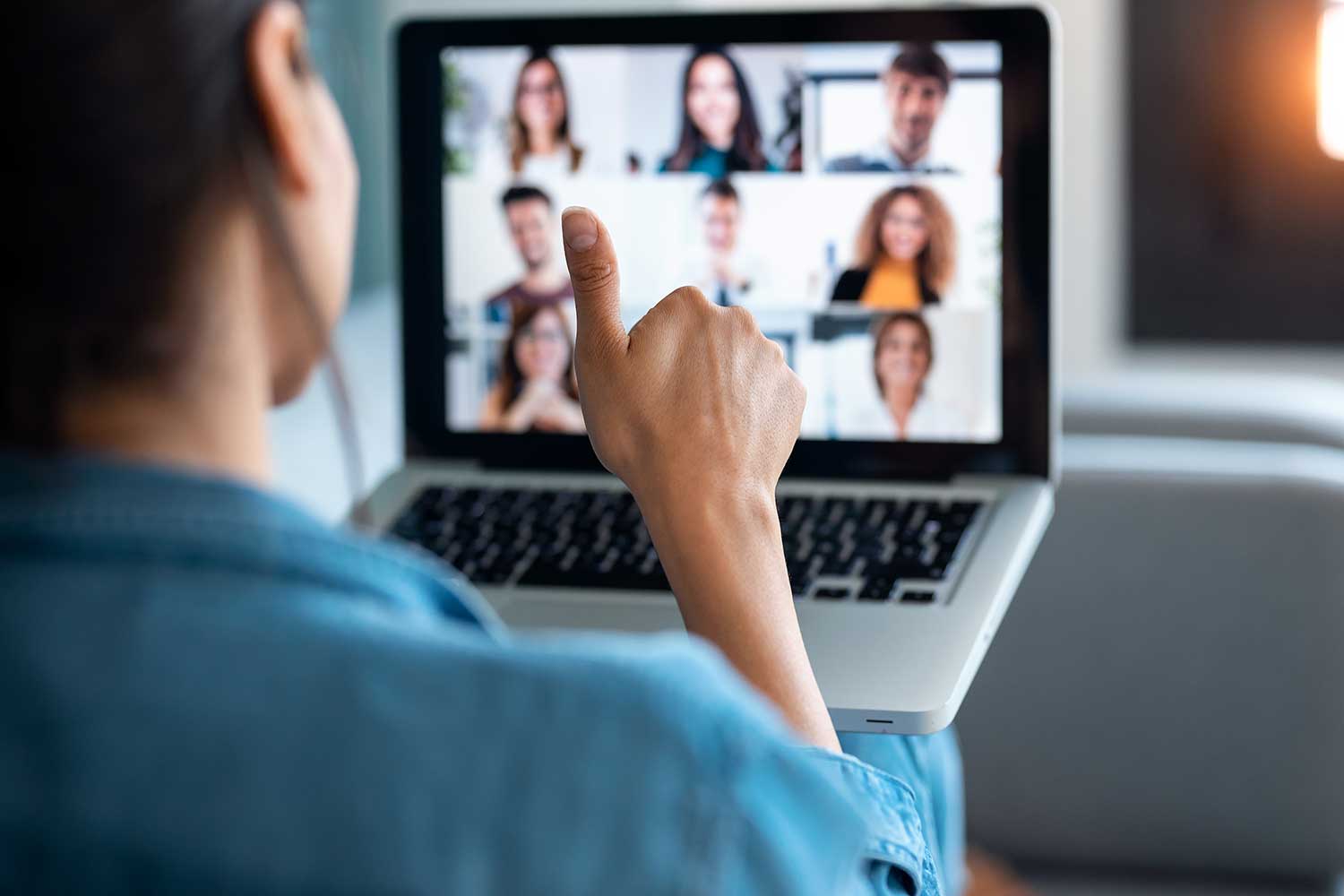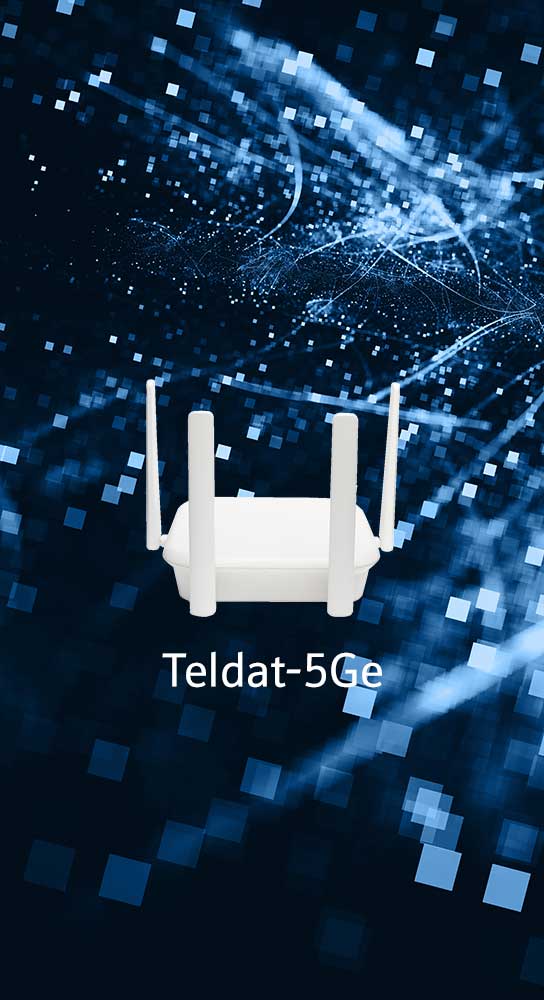 Teldat-5Ge is small, light, ergonomically attractive, and, with Power over Ethernet (PoE+), can connect to the existing router with just a single LAN cable. This makes it easy to locate unobtrusively on, say, a windowsill with unimpeded coverage rather than hiding it in a cabinet. While good coverage is not an issue for cabled connections, and less critical for 4G/LTE, it becomes essential for 5G radio technology.
Once installed, the Teldat-5Ge uses auto provisioning – similar to an IP phone – to download its configuration from the office router. The router controls the mobile connection, using the same connection, security and QoS policies as applied to the fixed connection. There is no need to reserve an address for managing the device or register it on the management systems.
The device operates in both Non-Standalone (NSA) and Standalone (SA) modes, meaning it can be deployed immediately on most mobile networks, while being able to exploit the best 5G technology as it appears
Without communications service provider certification, 5G radio modules have no practical use – so a key advantage of the Teldat-5Ge is that, unlike most competing products, it offers full compliance with the very specific 5G network radio requirements of each country's major service providers. As the most advanced 5G module available, it supports many EN-DC band combinations.
Once installed, the Teldat-5Ge will give users 5G network resilience with uncompromised performance: up to ten times faster than LTE, with much lower latency of below 1ms.
Protecting patient safety and clinician productivity.
On and between healthcare sites, reliable and secure network connectivity is vital for patient safety and clinician productivity. Yet, healthcare organizations often rely on restricted-budget, legacy networks that are expensive to run and often inefficient. Additionally, cloud services, Bring Your own Device (BYoD), IoT devices, network merges, and IT advances are continually expanding these environments and increasing complexity.
While this makes 5G network resilience more critical, healthcare networks are challenged, among other things, by unintentional downtime caused by issues like weather or accidental line cuts.
The Teldat 5Ge solves this with its cost-effective backup solution.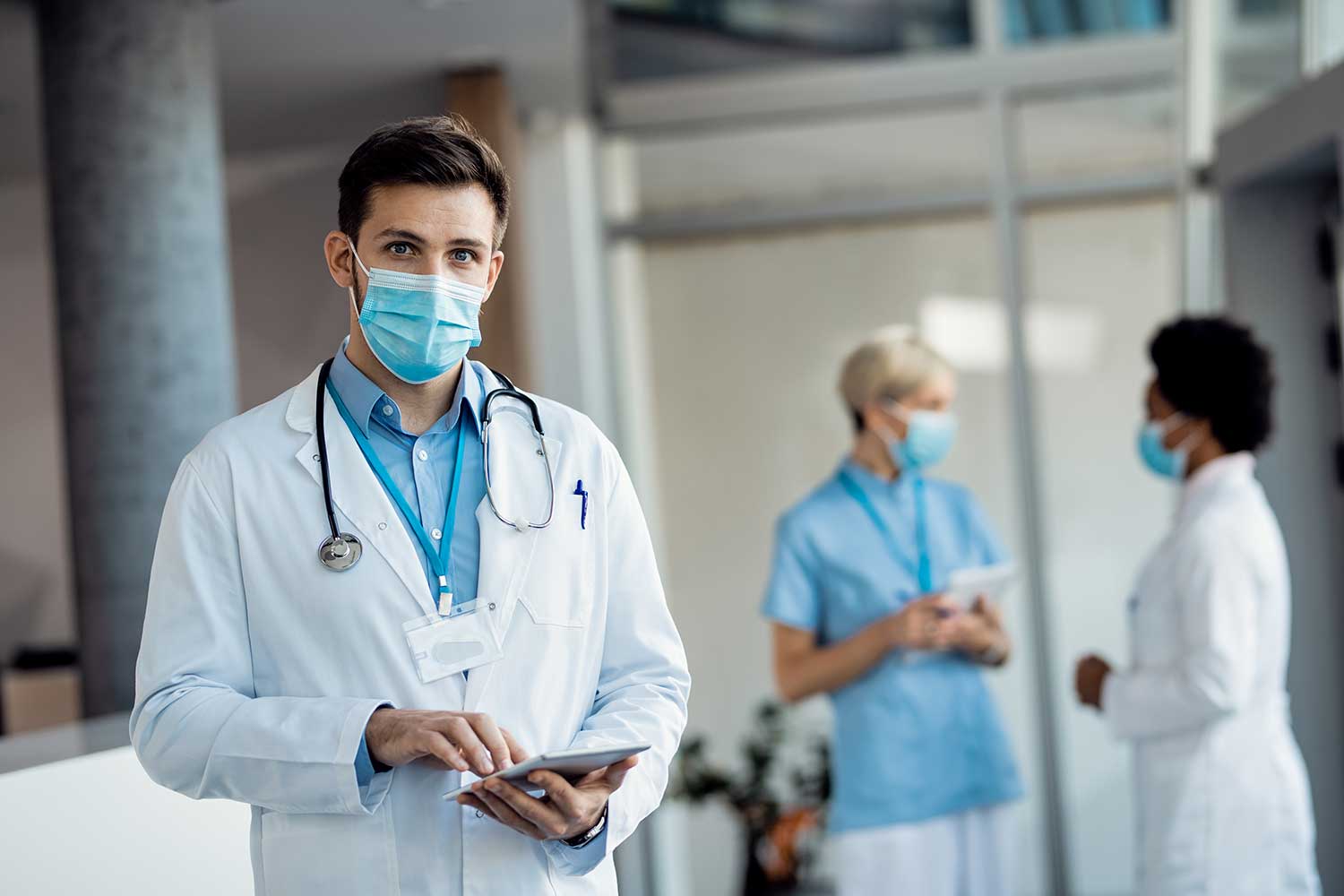 While earlier Network Resilience products using double cables were prohibitively expensive, the Teldat 5Ge provides a simpler, lower-cost approach by implementing a 5G backup channel. If the primary cable or fiber connection breaks, the Teldat-5Ge automatically fails over to the 5G channel, without user intervention or even knowledge.
Non-IT specialists can plug the device into an on-site network with a single cable, where it works with existing routers of any brand. Unlike most 5G antennas, it can be used immediately, due to its compliance with the very specific 5G network radio requirements of most major mobile service providers.
The Teldat-5Ge is easy to use, while solving the problems of achieving 5G radio coverage. Small, light, and unobtrusive, it can be sited on a windowsill where coverage is unimpeded by walls.
Hotel networks and online booking
Mitigating the uncertainties of the pandemic and beyond.
As hotels and restaurants work to overcome the uncertainties of the pandemic, they are using technology more heavily to improve their operating efficiencies and provide better customer experiences. Today's hospitality industry is being transformed into a technology-based one, supported by artificial intelligence (AI), cloud computing, and various mobile applications. Technology enables hotel operations to become adequately contactless, with social distancing between guests and staff.
   However, increased technology, especially remote operations like online booking or self-check-in, call for optimal 5G network resilience to avoid staff productivity loss or stranded guests.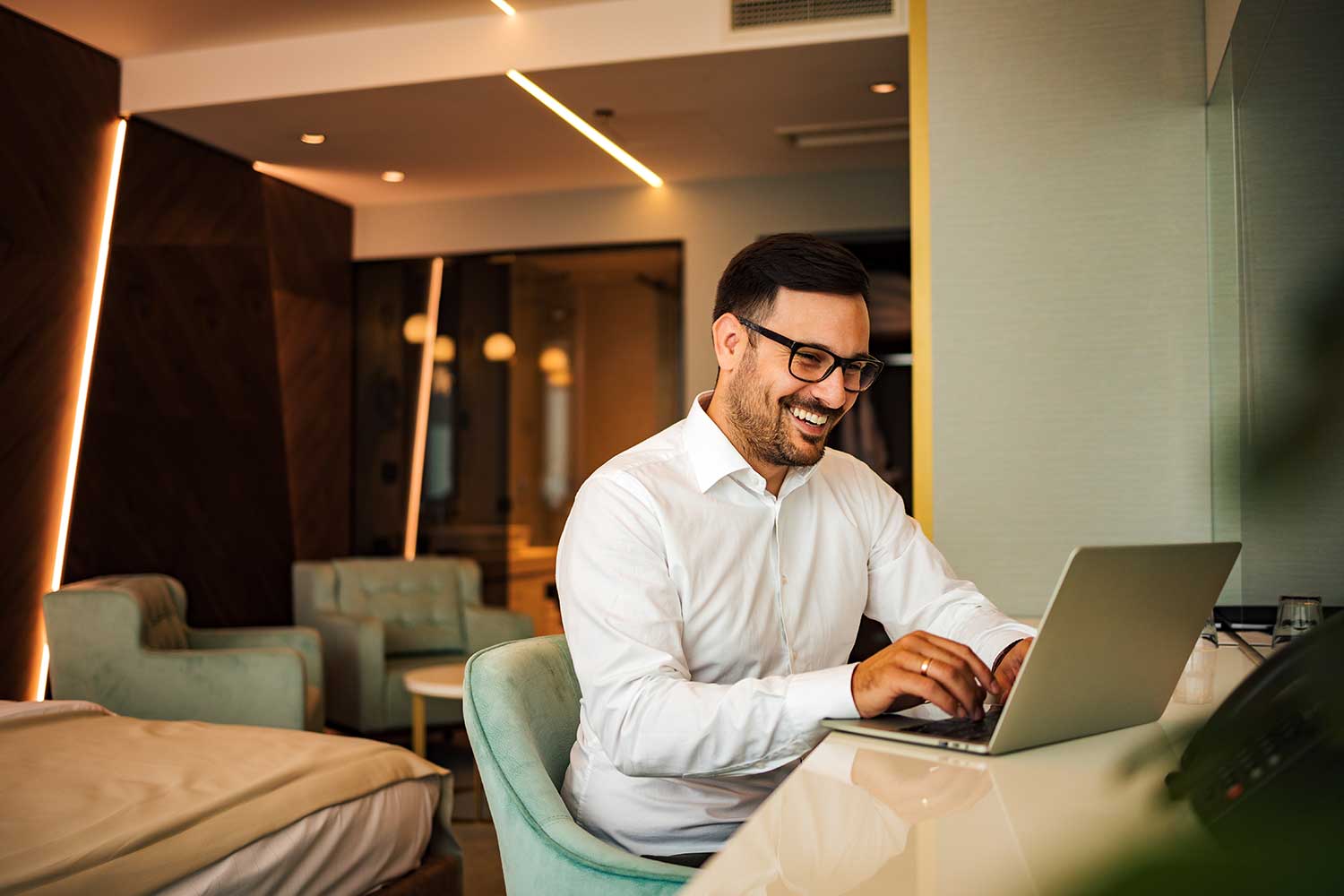 With multiple and sometimes large numbers of hotel sites, arranging for and installing a backup data cable to every location would be excessively time-consuming and expensive.
A better 5G network resilience solution comprises a Teldat-5Ge for each hotel. Non-specialist administrative staff can easily plug it into their existing router with a single cable and let it auto-configure.
After the Teldat-5Ge installation, the hotel network operates as before, using the fiber or cable landline. However, if this fails, the Teldat-5Ge automatically switches over to 5G to continue transactions, without the staff being aware or needing to intervene.
When the landline is restored, the device automatically returns to normal operation.
Teldat-5Ge is easy for hospitality staff to use; its plug'n'play setup includes compliance with service providers' radio requirements. It is also a transparent solution, compatible with other brand routers.
Remote control and automation
Reliable communications are essential to IoT viability.
According to Statista, IoT global revenues are expected to reach USD520b in 2021 – and modern factories are typical IoT users. They comprise complex environments with advanced machines and robots hosting a wide array of sensors, connected to high-powered analytics engines in the cloud that assess performance, manage production schedules, maintain supplies, and orchestrate all factory floor activities.
IoT technology brings new levels of productivity – but it is also susceptible to any cloud/ factory communications loss, and no-one may be available to reset after a connection fault.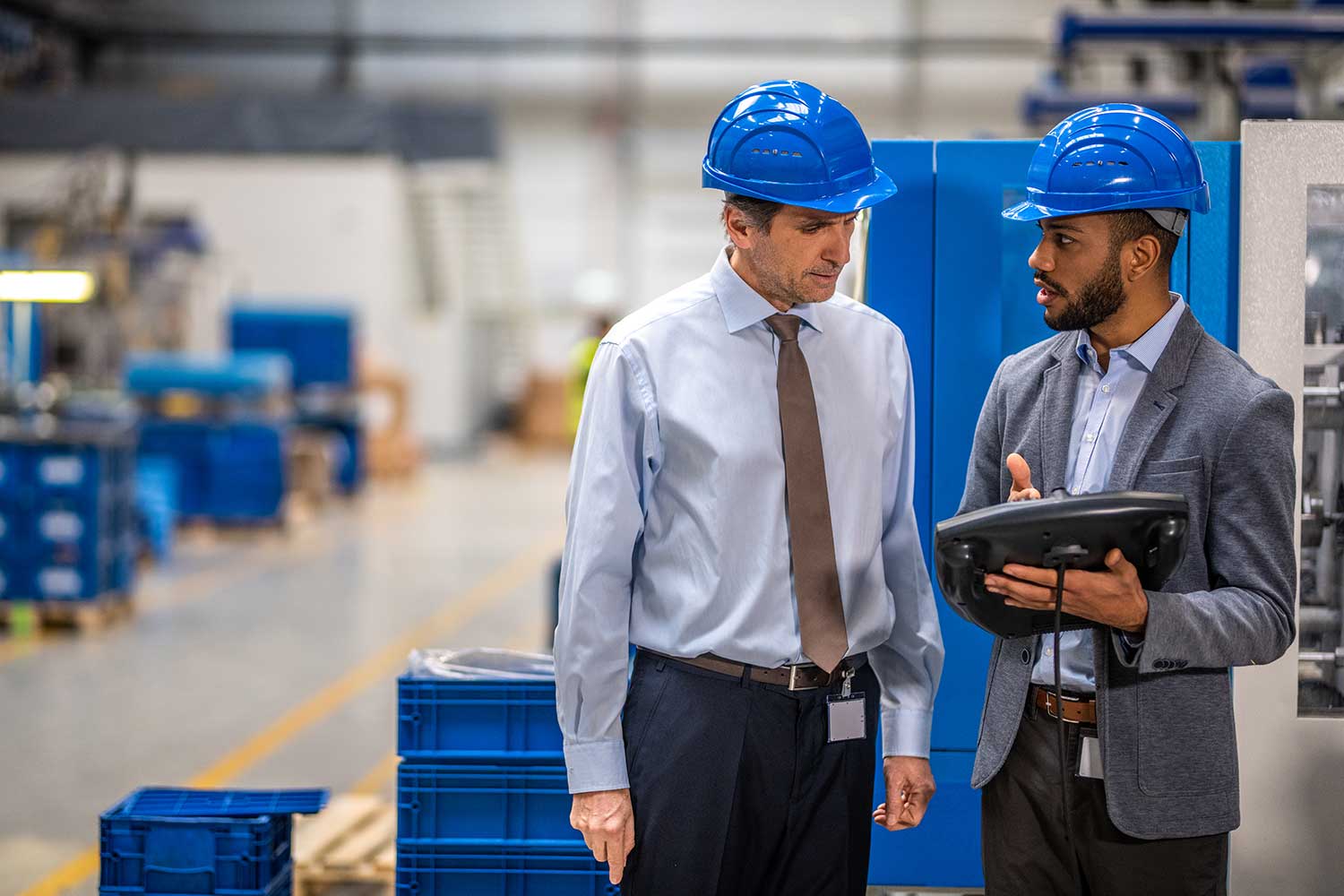 The Teldat-5Ge easily adds quality transparent backup and 5G Network resilience to IoT infrastructures, simply by plugging its single cable into an existing factory router of any brand. If the primary connection breaks, it automatically and without intervention fails over to 5G. And full 5G connectivity gives the IoT equipment the uncompromised high data rates and low latency often essential for real time machine operations.
The small, light Teldat-5Ge can readily be positioned in a location which is environmentally benign while offering good 5G radio coverage. And, unlike other 5G devices, it is fully compliant with many service providers' radio requirements.
Small, unattended locations like hydropower plants, as well as large factories use IoT installations. Such sites need the simplicity of the Teldat-5Ge's plug'n'play, no configuration setup.
Read our latest Blog Posts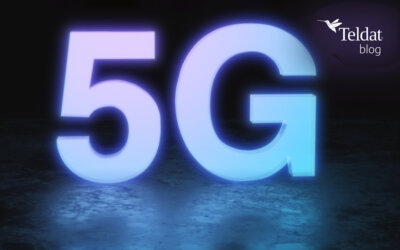 After years of ongoing discussions about 5G, and even some early talk about 6G in certain circles, this year has introduced a new buzzword: 5G Plus. As we enter the post-summer season and witness more carriers announcing their offerings on this cutting-edge network,...
read more