Rolling Stock Use cases and Case studies
Use cases and case studies that highlight how Teldat's advanced ground to train, onboard communications and IoT technologies can improve operational efficiency and enhance passenger experience.
Rolling stock digitalization gives rail manufacturers, integrators, and operators great opportunities to differentiate their market offering. Through Teldat, they can fulfill these with communications solutions that span both ground to rail and onboard networks; solutions that improve operational efficiency and enhance passenger experience.
The Use Cases below give contrasting examples of how users can benefit from these advanced rolling stock digitalization technologies.
Railway service integrator
On board connectivity providing 'A La Carte' Wi-Fi for high-speed train passengers.
Railway service integrators are increasingly asked for digitalization solutions that will boost their rail manufacturers' competitiveness by enhancing passenger experience. This involves offering high quality and secure connectivity to many passengers every day, even if carriages are crowded.
High speed train passengers will appreciate an 'A La Carte' Wi-Fi service which streams live content while offering an extensive range of products. This connectivity must be achieved on fast moving trains; these can reach speeds of 310 km/h, sometimes traveling through areas with bad coverage. This means that ground to train communications must include satellite links to avoid loss of signal for passengers.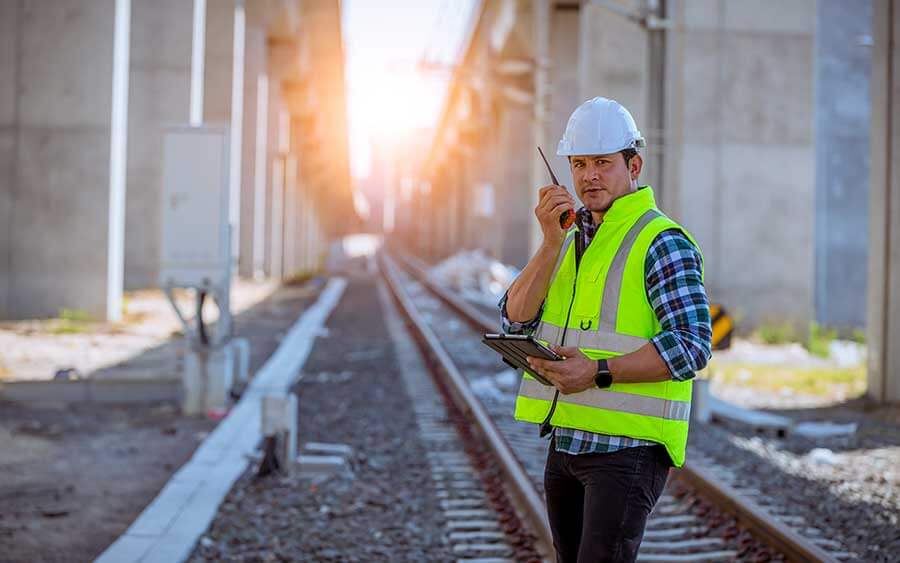 The Teldat H2-Rail router provides the multichannel ground to train communication and onboard connectivity required – while its reliability is assured through ruggedization, vibration protection, and all relevant rail certifications (EN 50155). 4G/LTE, and satellite communications are supported, while upgrades to 5G are easy with the 5Ge Rail.
APR2044ax Access Points are available to extend Wi-Fi coverage throughout an entire train. They are ruggedized, and certified for temperature, vibration, and emissions.
With Teldat's OLA functionality, different WAN links can be optimized and combined. Smart load balancing, advance monitoring, application continuity and IPSec security are also supported.
Teldat offers flexible solutions, with combinations of Wi-Fi, LTE, 4G, 5G and Satellite available. These are backed by extensive experience in solutions designed specifically for railway applications. Teldat's strong capabilities are demonstrated by vast experience in rail projects.
Rail vehicle manufacturer
Building rolling stock digitalization solutions into trains of all lengths and configurations.
Manufacturers seeking to install connectivity solutions which fulfill rolling stock digitalization objectives must comply with strict train standards during the manufacturing process.
Trains can have very different configurations and lengths, so the solution must offer connectivity under widely varying circumstances. In all cases though, this connectivity must cover both ground-to-train and onboard communications.
If possible, provision should be made for 5G as well as 4G/LTE ground to train communications, to assure the best possible performance and capacity. Satellite links should also be included to ensure signal continuity in poor coverage areas. Similarly, Wi-Fi 6 should be deployed on the train, to ensure dense passenger populations enjoy full-speed, secure connectivity.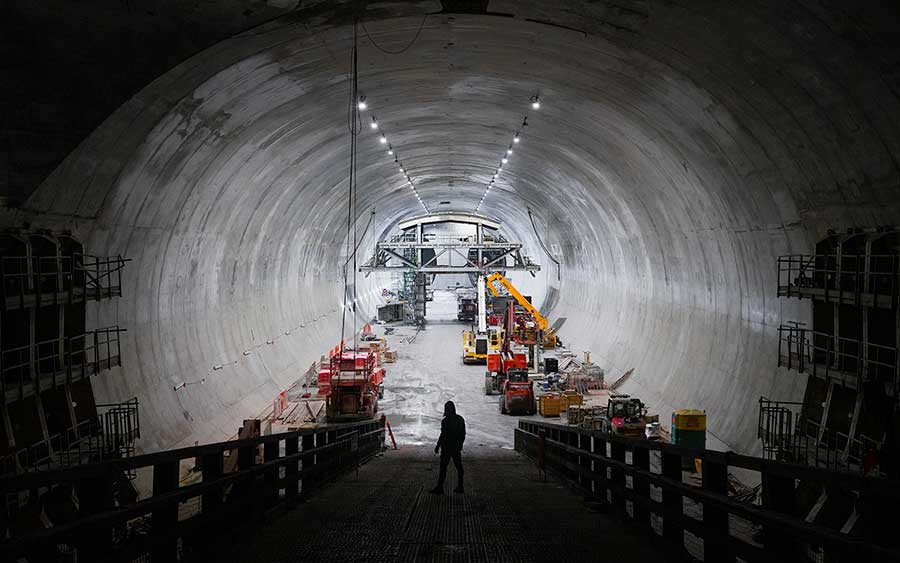 Using Teldat equipment and solutions, manufacturers can comply with all relevant train standards, and accommodate any train length or configuration as required. The H2-Rail router is ruggedized, protected against vibrations, and certified, while providing all ground to train communications for secure coverage – including 5G by simply adding a 5Ge-Rail.
Manufacturers can extend Wi-Fi coverage throughout the entire train, irrespective of its carriage count, by deploying APR2044ax Access Points. While being ruggedized and certified for temperature, vibration resistance and emissions, they offer Wi-Fi 6 communications for secure, high-speed coverage in crowded carriages.
Teldat's solution, based on H2-Rail, 5Ge-Rail, and APR2044ax hardware, is robust and can endure harsh conditions. The ring architecture and dual SIM ensure Internet connectivity even in the event of failure.
Teldat devices reduce the client's operational costs by providing preventive maintenance.
Onboard air quality and capacity control solution
SKeeping passengers safe and comfortable by monitoring environmental parameters on trains.
It has always been important to monitor and control air quality, temperature, and humidity on board trains to ensure passenger comfort.
Now, because of COVID restrictions, both the air quality and the number of people in crowded carriages should be managed, together with efficient ventilation control.
Controlling indoor air quality parameters like CO2, humidity and temperature are key to keeping ergonomics KPIs under control. They will also benefit passengers in terms of both comfort and safety, making the operator's train service both safer and more attractive.
Achieving these objectives calls for IoT sensors that can collect the necessary environmental data, together with software that can analyze this collected data, and make recommendations or perform actions accordingly.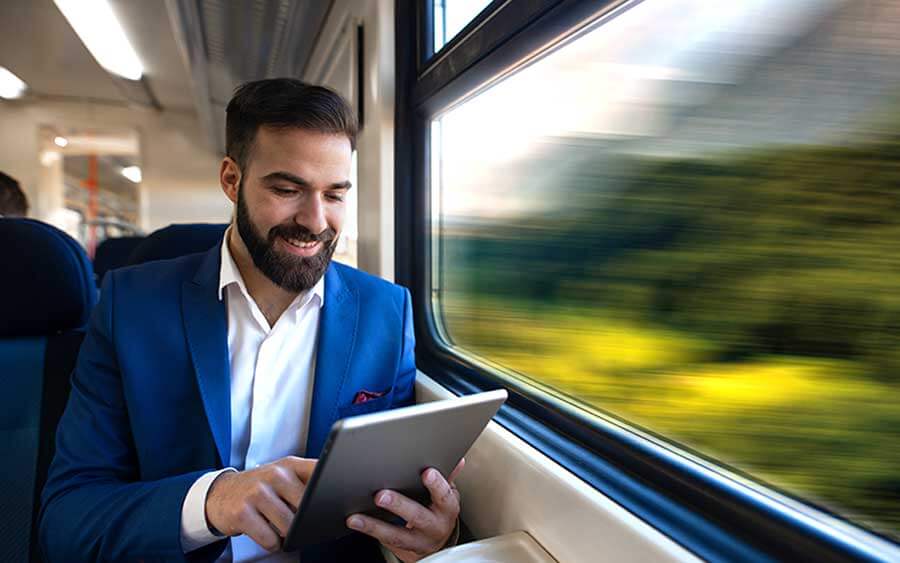 Teldat's Be.IoT Platform supports sensors that collect the CO2 ppm, temperature, and humidity data needed for analysis. These include a highly sensitive sensor, based on photoacoustic technology to operate with high precision and low noise.
Sensors are also available to check the number of people within a carriage, how they move from place to place, and whether they are wearing masks.
All this data is delivered from the sensors, via Bluetooth/Bluetooth LE, WLAN or WWAN to the Be.IoT software platform. This analyzes the data to generate alerts, live and historical records, perform trend analysis and take actions as necessary.
Teldat has long experience, deep knowledge and a successful background in communications solutions and associated hardware and software. This is complemented by their cloud-based software platform which can perform all necessary data collection and smart analysis.
Additionally, their products are easy to deploy and manage.
Proactive Maintenance and Vibration control
Teldat's cloud-based IoT platform allows proactive maintenance to be performed remotely.
Rolling stock doors, rails and other rail hardware need regular inspection and maintenance to avoid risk of failure. If they have a network connection, IoT sensors can be used for proactive maintenance. Susceptible items can be monitored remotely, with particular checks for abnormal vibration levels.
A data model can be used for an early warning system. This allows prediction of failures and reduces maintenance costs. Installation can be easy, even when retrofitting into existing rolling stock.
It eliminates unnecessary field visits by technical teams, and avoids the need for corrective maintenance. As well as reducing maintenance costs, this approach can improve quality of service, and significantly improve customer satisfaction.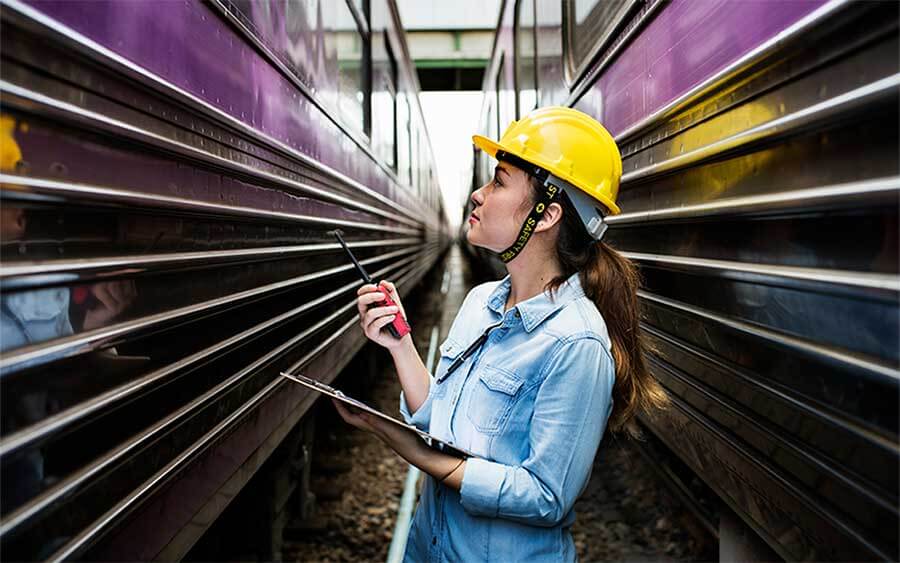 Teldat's solution uses sensors that collect remote data from train doors and other locations, and sends it to their backend cloud-based Be.IoT platform. It also uses GPS data for location awareness.
The Be.IoT software backend automatically collects the sensor data, and analyses it using artificial intelligence (AI) and machine learning. The results are available on dashboards which show live data and historical trends.
The Be.IoT platform also allows the operator to manage their devices optimally, and make better decisions. For example, technicians can focus on specific targets, to eliminate unnecessary activity and travel.
Teldat's communications background allows them to set up remote monitoring systems for proactive maintenance. This facility is key to cost-effectively reducing downtime and providing an optimum quality of service.
The Teldat solution is also easy to deploy and manage.
Read our latest Blog Posts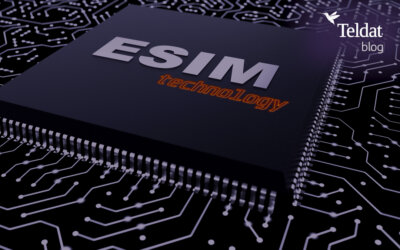 In our increasingly connected world, communications play a pivotal role in our everyday lives. Whether it's staying in touch with friends and family, working remotely, or simply browsing the internet, having reliable connectivity is crucial. Within this context, eSIM...
read more