Industrial IoT
Carrier-grade, industrial IoT secure solutions for Smart Grid, Rolling Stock, In-Vehicle, Manufacturing, Logistics
Secure communications for any industry
Our broad range of secure communications solutions encompass hardware, software, cloud-based and AI-powered elements, fitting specific vertical industries needs, across a wide array of critical sectors.
Teldat Industrial IoT Solutions
Read our latest Blog Posts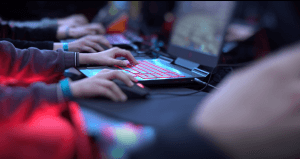 Chip supply is critically endangered at an international level. The COVID-19 pandemic has distorted supply chains in the highly globalized semiconductor industry and shattered the economic forecasts of companies.
This has caused a shortage of components that affect all sorts of product manufacturing processes (especially technological ones).
read more