Teldat In-vehicle Equipment & Solutions
Provide security and comfort for passengers and staff in automotive vehicle environments. Offers a vehicle communications platform with 4G, 5G and Wi-Fi 6 and GPS technologies.
Understanding Automotive on-board communications
The 21st century society is an interconnected community of peoples and "Things" (IoT) where the communication flows across them at incredible speed, faster and faster, and where it becomes harder to distinguish who controls who or what. Vehicles add their pace to this equation becoming, from one side, a tool that combines usefulness and fun, but from the other, loose control and danger both for passengers and pedestrians. The way to enhance the formers while mitigate the latter is the key to success to enjoy a peaceful and perfect journey.
That is why vehicles have been evolving for decades into an increasingly interconnected system of cooperative and connected device that provides comprehensive intelligent communications either between vehicles and vehicles (V2V), or between vehicles and offroad infrastructures along the road (V2X), or within the vehicle itself.
Connected systems on the road involves communications that are eventually based on cellular and cloud-based technologies. The challenge of reliable communications is therefore related to how good is the cellular coverage along the track as well as to the resilience of the receiver to recover from lack of signal when it may occur. 4G LTE has already brought the mobile connectivity to high standards of reliability with its wide deployment in the market and a technology that allows to achieve data throughput comparable to a cabled WAN.
However, 5G will be the real paradigm change factor that can shape the future of the automotive industry. With 5G, QoS provisioning will be brough to the next level through dedicated bearers within the network slicing architecture, 
and URLLC (Ultra-Reliable Low-Latency Communication) as well as edge compute technologies, will allow more and more sophisticated solutions enabling all those ADAS (Advanced Hazard Detection System) services that have very stringent requirements on latency, reliability, and system capacity.
Furthermore, to prevent service interruption that patchy networks may still have along the road, either being in high congested traffic or in rural areas, intelligent networking using link aggregation to combine multiple Mobile Network Operators channels improve the resilience and robustness of the entire communication system. As well, security onboard can be guaranteed via state-of-art SDWAN technology to enable point-to-point encrypted communication to prevent cyber attack to the network infrastructure, that could happen from WLAN interception, connection of non-authorized devices or equipment to the network, unwanted traffic propagation, or malware downloads. In addition, SDWAN allows an easy as well as comprehensive remote WAN management.
Overall, as the automotive industry is changing toward vehicle that are more and more interconnected. Efficient onboard communications can definitely increase the safety on the road, when considering V2X, but also can provide to passengers those comfort services that are very appreciated along long trips, such as being able to access to internet or stream video over WiFi6. As well operations and maintenance can also be improved gathering information from all interconnected edge-devices onboard and store data to the Big Data cloud system for post processing analytics.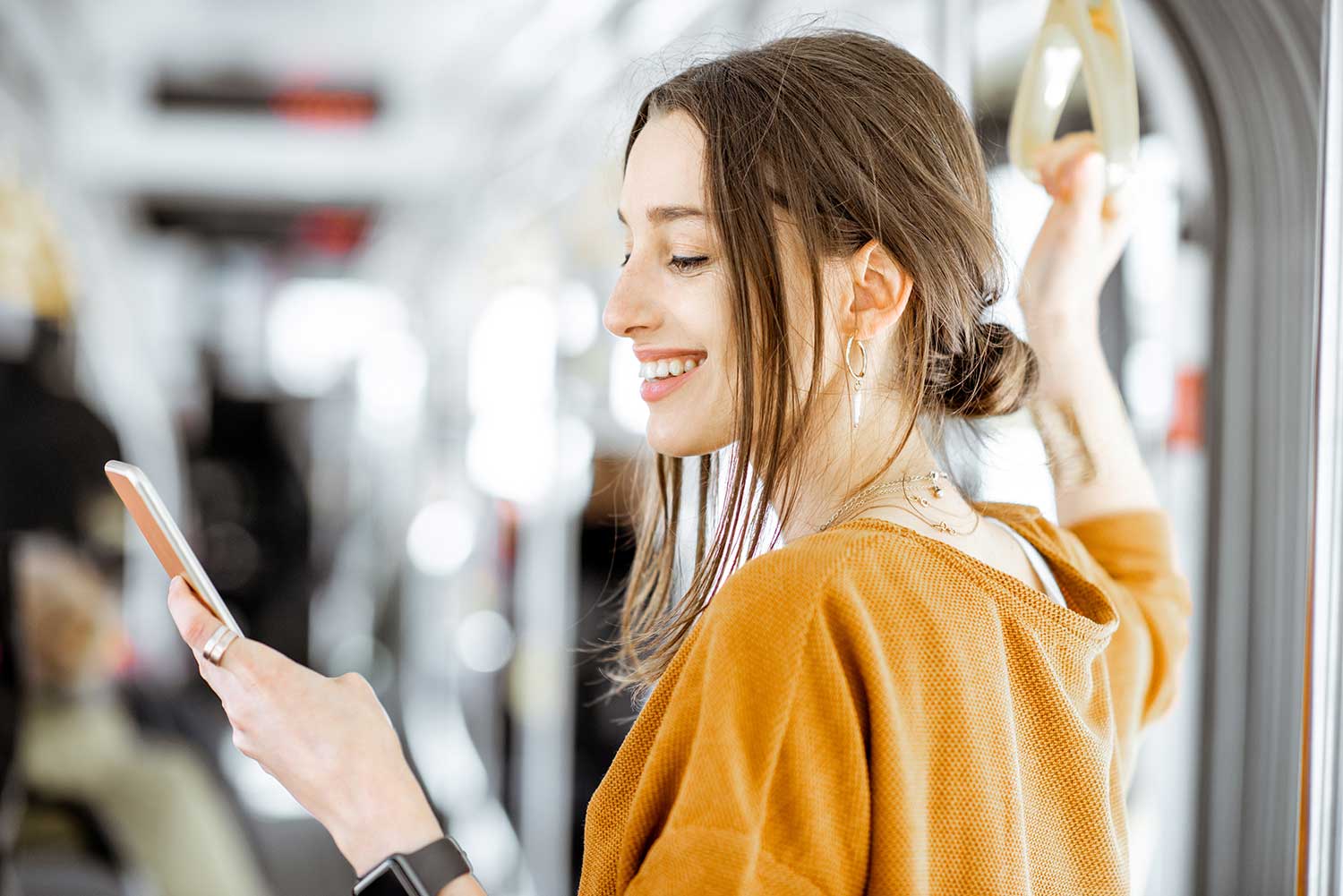 Hardware Solution & Teldat Products for Automotive on-board communications
The automotive industry is changing toward a model of interconnected systems that can provide higher level of security and comfort to passengers either travelling on a short urban bus route or on a longer journey for business or pleasure. Connectivity is essential and has become a requirement regardless of why and how you travel on the road, by private vehicle or public service.
Teldat's solutions for automotive systems provide real time communication services to vehicles offering higher standards of security and reliability offering compelling benefits for the passengers and staff. Teldat's routers enhance the communication system are designed to provide the state-of-art 4G, 5G and WiFi6 technologies and are prepared to endure the rigorous conditions that operating aboard a moving vehicle demands, as strong shocks, high vibrations, extreme temperatures, and humidity conditions.
In addition, the high level of flexibility of the routes enable to cover different needs and use case with just one platform that can be scaled to connect up to four different concurrent Mobile Network Operators in either active-active or in active-backup mode. And also, the GPS tracking services embedded in the router add those positioning information that, together with data gathered from the whole platform, can used in a post processing analytics system.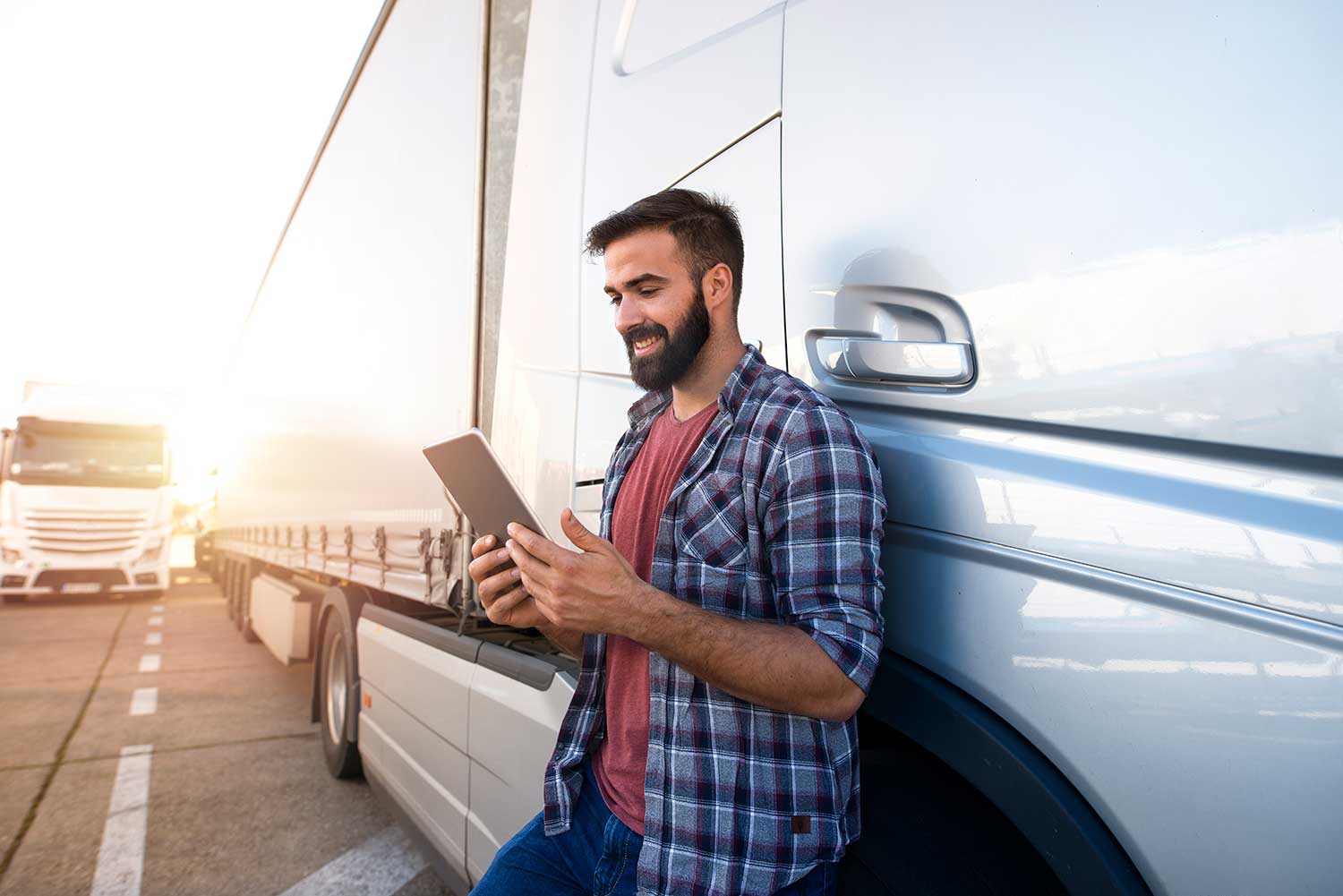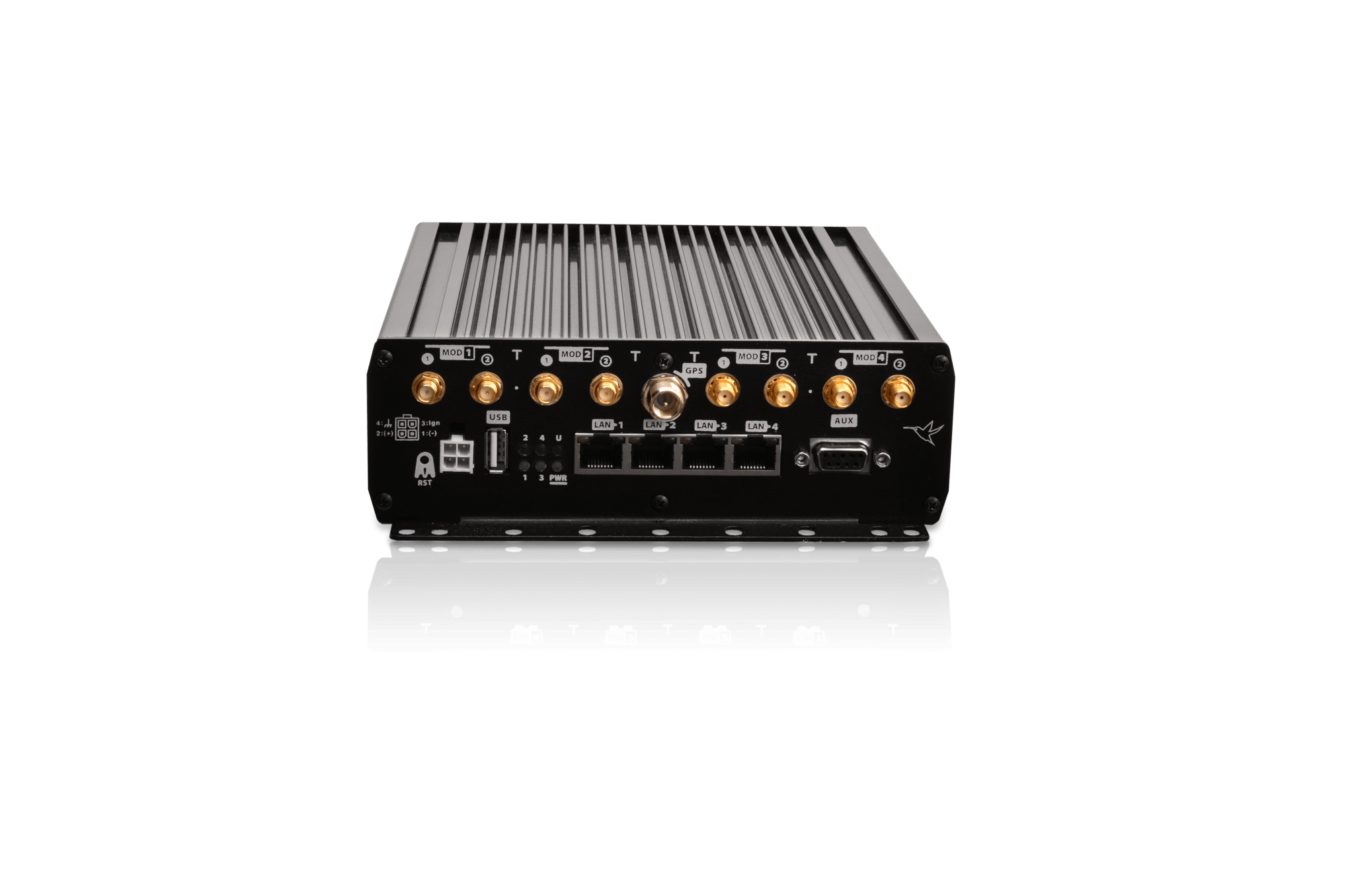 The H2-Automotive+ is the Teldat's multiservice communications platform for vehicles that is based on a ruggedized hardware design to support high level of vibration, wide temperature range for both extremely cold and very hot environments, dust resistant and enhanced with features for power surge protection. The H2-Automotive+ provides 4G/LTE/LTE-A broadband and Wi-Fi Access Point and Client functions with redundancy and aggregation options, advanced network security mechanisms, multi-SIM capabilities to serve multiple Mobile Network Operator services concurrently. The router is also characterized by the delayed power off feature that allow to maintain the communications actives for a certain period of time while the vehicle has already the engine powered off, allowing data saving without loosing any information.
The H2-Automotive+ platform software combines Teldat's CIT software with the latest corporate networking technologies to facilitate service management for large-scale deployments, redundancy, quality of service requirements, access security, and isolation/privacy. As well, it enables specific mobile application, dynamic configurations (based on location and communications quality data), and seamless integration with any third-party management tool or hotspot platform.
Teldat H5-Automotive is the new 5G ruggedized device for automotive market. This router is intended to be the entry level device for the automotive market however providing communication with very high data throughput leveraging on the leading-edge 5G technologies. The H5-Automotive allows Dual-SIM capabilities to serve up to two Mobile Network Operator services concurrently. The eSIM option is also available when the use case requires it. Also, while it connects by default on the 5G sub 6GHz network, it allows fallback to LTE Cat. 20 in the areas where 5G is not yet deployed or has not reach. In addition, the router offers WiFi-6 Access Point and Client functions capabilities over 4×4 MIMO to multiply the capacity of a radio link using multiple transmission and receiving antennas.
The H5-Automotive is certified to be compliant with the automotive standards for vibrations, extreme temperature range, as well as harsh conditions of dust and humidity.
The operating system is both based on the powerful Teldat's CIT with user friendly GUI interface, and OSDx that is recommended in scenarios where flexibility is needed. OSDx also allows a quick and easy way for the development of new features. Software Solution & Teldat Products for Automotive on-board communications
Teldat offers an SDWAN-based network software solution that gives rolling stock operators, integrators, and manufacturers a competitive edge by addressing the four key challenges they all face; how to increase operator efficiency and enhance the passenger experience, using a WAN solution in which both train to ground communications, and onboard communications, are optimized for reliability, security, and cost-effectiveness.
This SDWAN solution is a complete CNM suite. It comprises several components, to cover remote device and network management, analysis, and security.
Users select only the components they need, to configure a system efficiently matched to their particular application.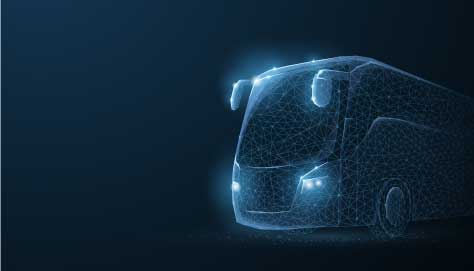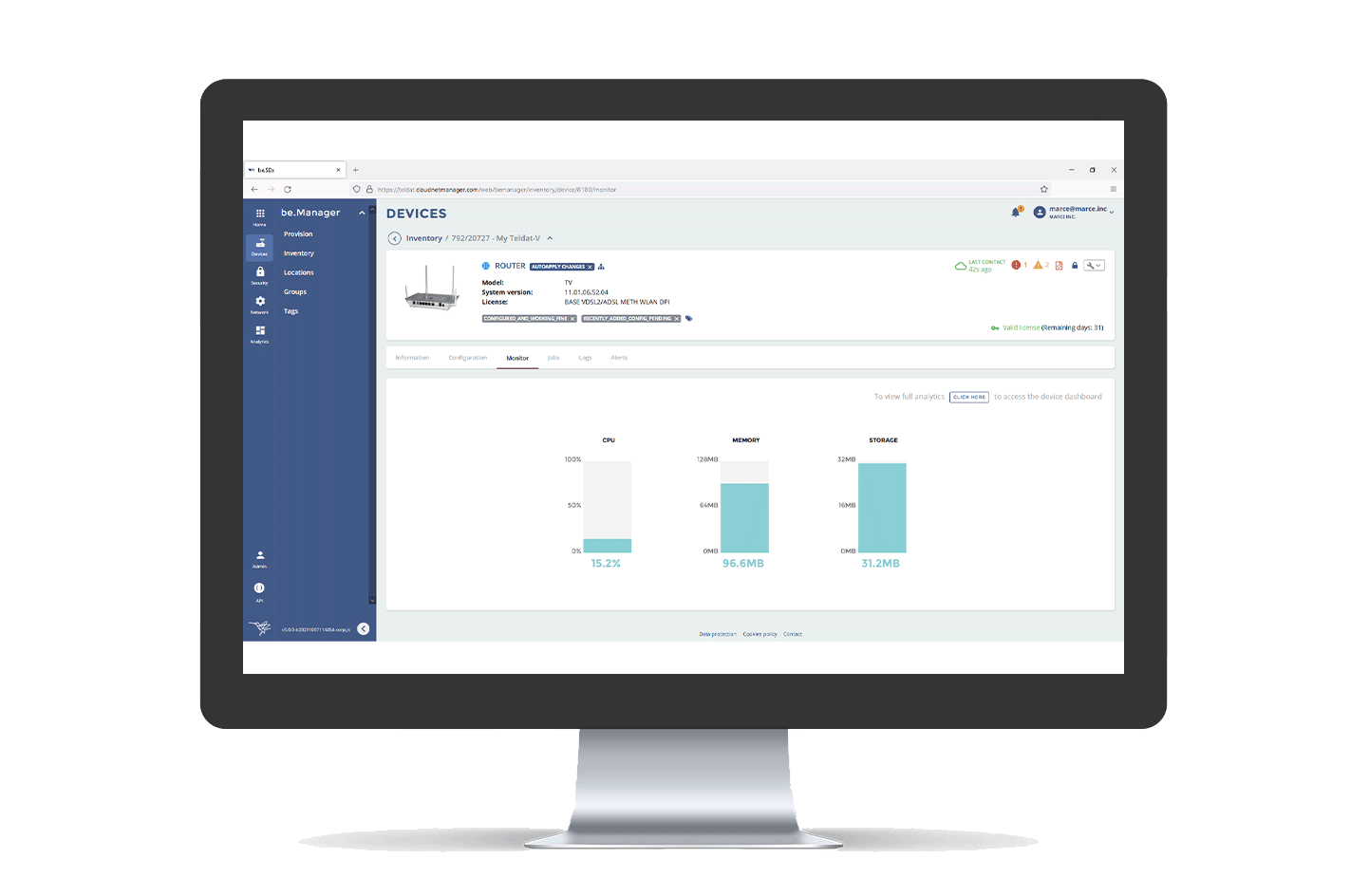 be.Manager provides remote device management that removes any need to take trains out of service for communications maintenance work. It connects to Teldat hardware, registering the onboard network devices and executing bulk operations with the installed base.
Specifically, be.Manager handles license management and inventory management with zero-touch deployment; massive operations can then be scheduled.
By keeping trains in service without interruption, be.Manager contributes significantly to operation efficiency.
be.Informed is a unique dashboard where users can audit performance, irrespective of the mix of licenses they have purchased.
be.Informed covers inventory and device maintenance, SDWAN Line SLAs, WLAN network status, mobility, and, in the roadmap, TOP Applications status and usage, be.Safe SMART Analytics and TOP be.Safe PREMIUM threats.
be.Informed-Mobility beside allowing users to trace device and WAN line status together with WLAN it also provides Mobility information, as GPS positioning, LTE signal power strength (RSSI/RSCP), Neighbour cells, etc., to better understand their performance, and correlate information to improve troubleshooting tasks.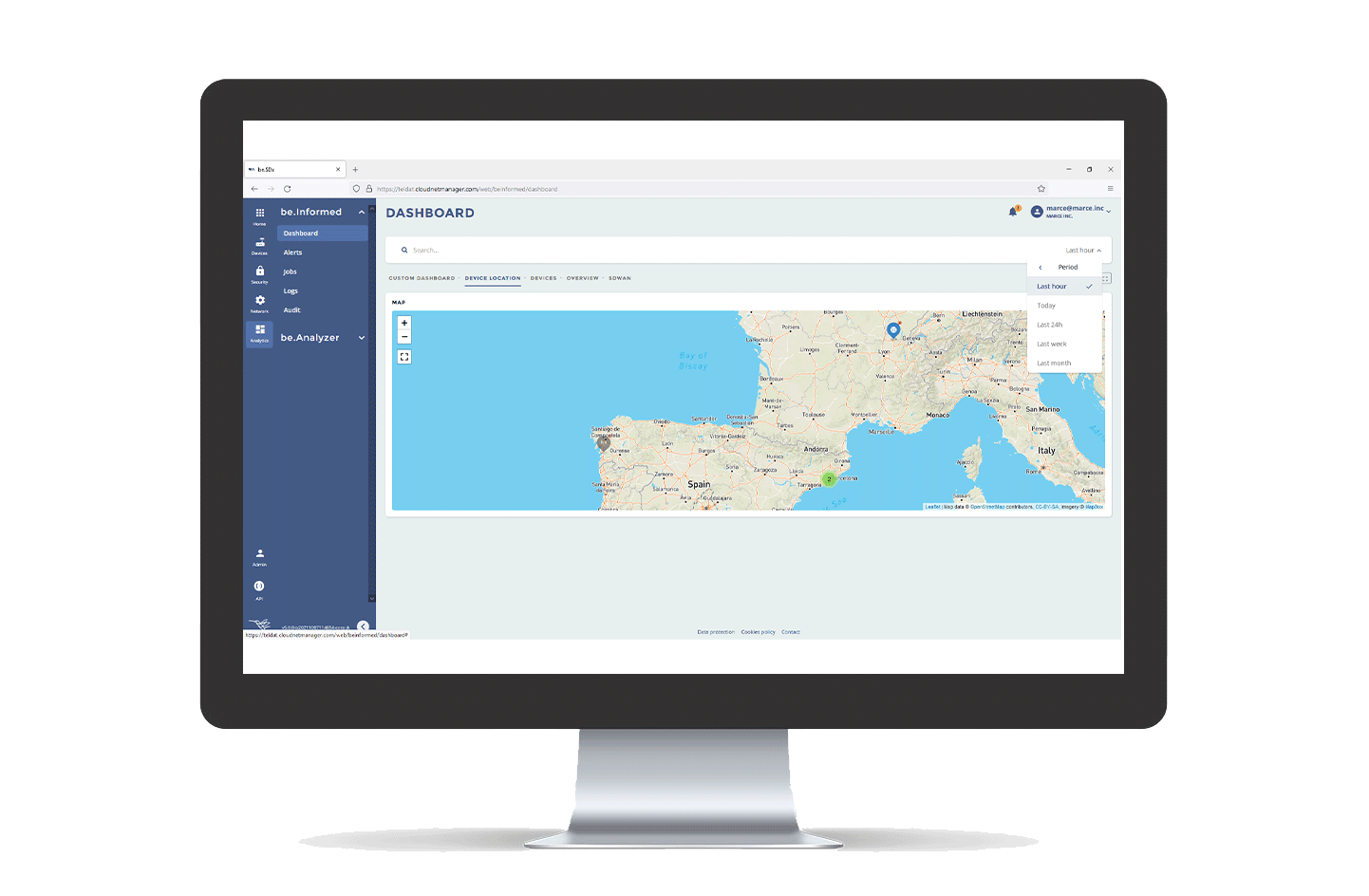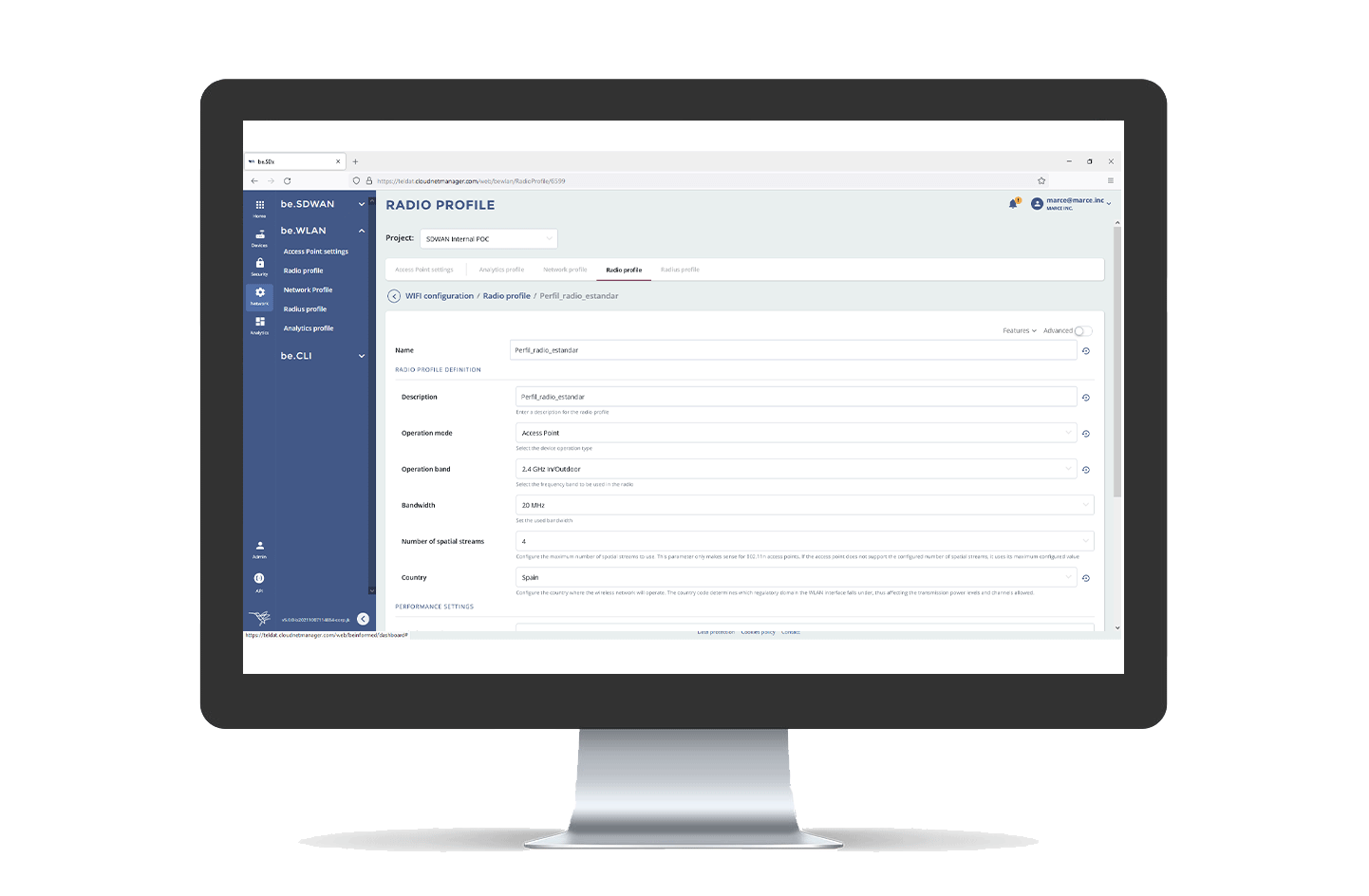 be.WLAN leverages Teldat WLAN technology by providing a user-friendly GUI-based management interface delivering centralized management information for WLAN deployments. Operators manage their WAN network structure and can control user access to the network through RADIUS profiles.
Travel operators can also manage the whole WLAN network features remotely, and use basic analytics, as segmentation on age, gender, location, etc..
be.WLAN is ideal for deploying and managing micro-sites exploiting state-of-the-art WLAN technology embedded in Teldat APs, combined with a focused management solution. Other turnkey deployments include APs, analytics, networking, hotspot, and radio.
be.SDWAN is probably the easiest SDWAN deployment solution available. Users are guided through configuring SD-WAN rules with a GUI assistant to create a secure SD-WAN overlay abstracting them from the underlaying technology. With an advanced fine tuning configuration panel, be.SDWAN meets almost every network scenario from legacy WAN technologies to integration with specific networks outside the SDWAN or additional IT tools.
High availability is assured for services, networks, and hardware, with WAN SLA application policies.
be.SDWAN lets operators manage their entire WAN structure from a single entry point. It assures operational efficiency through comprehensive management – with both a passenger network on the rolling stock, and a separate corporate network.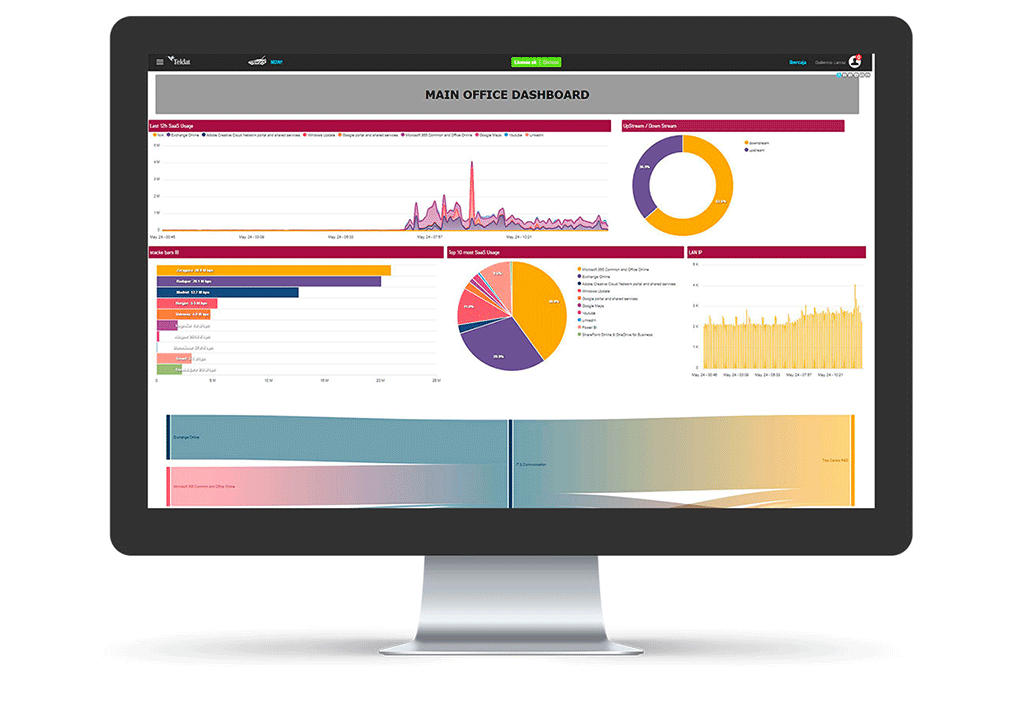 be.Analyzer allows analysis of current IT infrastructure, or with Teldat´s HW, a deep understanding of rolling stock, usage and troubleshooting – and is a complete tool for improving rolling stock digitalization.
be.Analyzer uses its big data engine to collect multiple data sources, enrich them with context and provide advance analytics, notifications, and recommendations. It can help users improve their IT security and rolling stock status.
By detecting bottlenecks, incidents, and behavioral patterns it improves troubleshooting response times.
As an NTA solution, be.Analyzer gives detailed monitoring of onboard network traffic, with complete L7 network usage visibility, cybersecurity guard and visual management.
be.Safe Smart perfectly complements WAN solutions by providing additional content filtering, malware protection and analytics to understand WLAN usage.
It is the first security layer; implementing Navigation Policies / Internet Usage Policies and offering reduction of risk that can impact on train operator reputation by filtering unwanted web page access, and preventing virus or malware entering passengers' devices connected to the train network.
It provides comprehensive analytics and productivity feedback; it is omni-channel, user-friendly, and hardware vendor agnostic.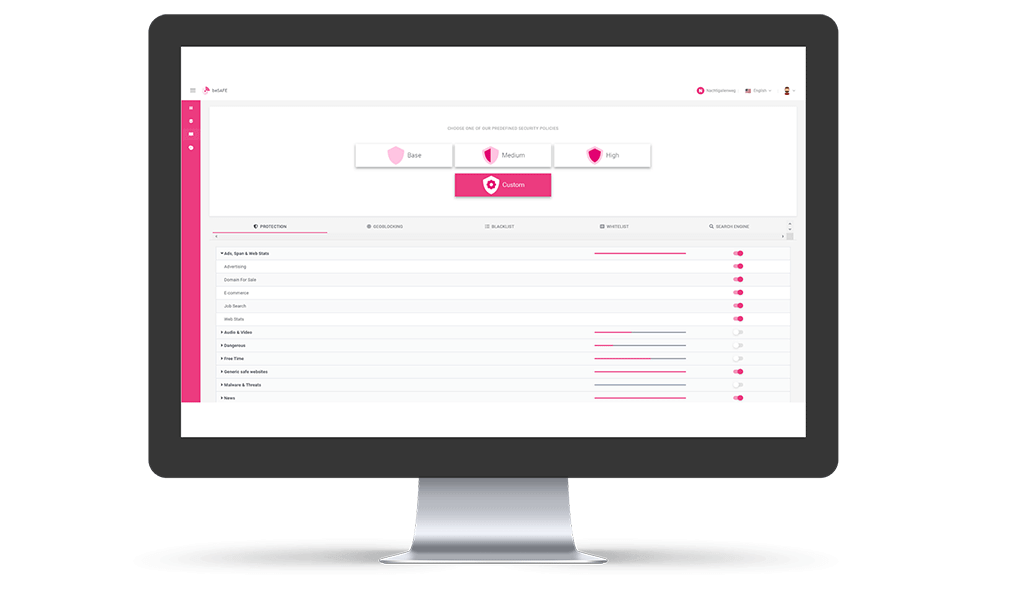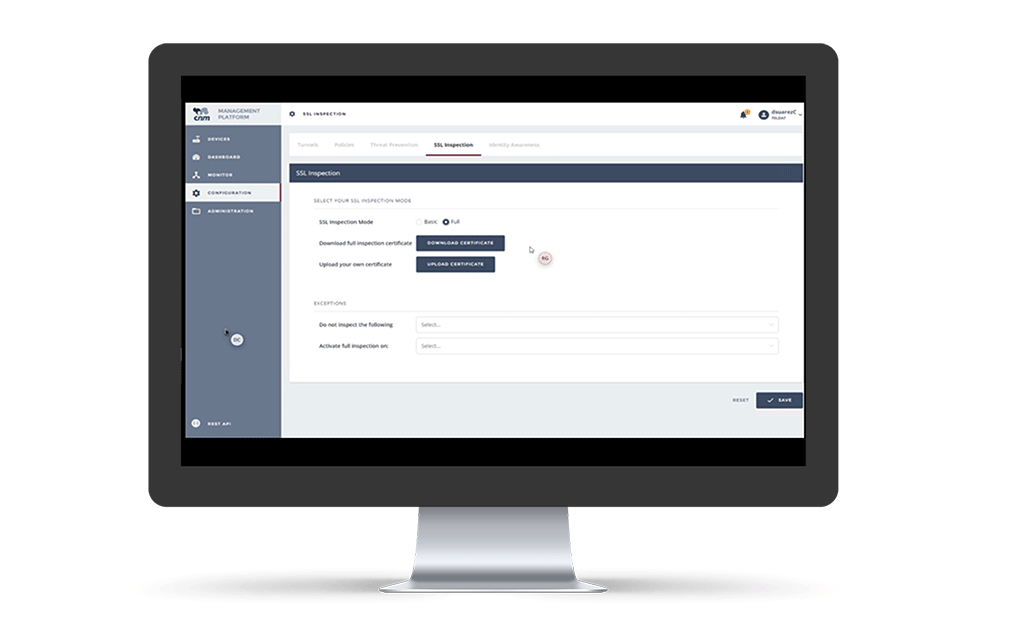 be.Safe Premium is Teldat's Next Generation Firewall Solution. Whether deployed on rolling stock, datacenter, or cloud, it protects operators from malware propagation.
This advanced cybersecurity shield provides 360 degrees protection, from advanced IDS/IPS, SSL decryption, threat extraction or sandboxing to antivirus and DoS prevention application control plus many other cybersecurity features.
be.Safe premium's deep integration with Teldat´s SDWAN and HW provides an enhanced UX to manage cybersecurity policies along with communications. It offers an extra onboard communications security layer, implementing a threat detection/firewall, with cybersecurity state of the art protection (NGFW).
Use cases and case studies that highlight how Teldat's passengers can enjoy their journey and how Teldat offers on-board security for both passengers and operators.
Read our latest Blog Posts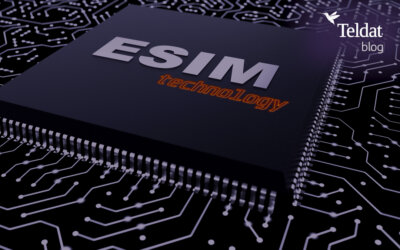 In our increasingly connected world, communications play a pivotal role in our everyday lives. Whether it's staying in touch with friends and family, working remotely, or simply browsing the internet, having reliable connectivity is crucial. Within this context, eSIM...
read more