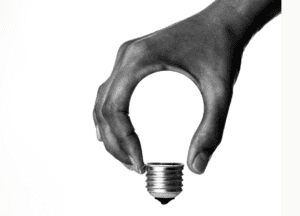 Your network infrastructure must work harder than ever before, while being highly resilient to network failure. While CPEs can use 5G technology to better meet these demands, 5G carries significant challenges along with its game-changing benefits.
This post looks at how CPE equipment has evolved, and how it can overcome these challenges to deliver the best user 5G FWA experience.
Evolution of the cellular devices towards 5G FWA CPE
Ever since the FCC broke up the Bell Systems monopoly, the market for CPEs has steadily evolved and grown [i],[ii]. Originally only cabled connections were possible, although these could be expensive or sometimes impossible to install. The situation improved with the advent of cellular wireless; after 2G appeared in the Nineties, users could wirelessly connect devices like ATMs that only required limited data. However, heavier-data devices still needed ADSL or MPLS cable connections – and double cable connections for resilience.
When 3G and then 4G LTE arrived, wireless networks could be used for more data-intensive applications. Mobile sites at events, or mobile office branches could be rapidly set up and brought online. However, as users migrated to ever more bandwidth-hungry applications like SD-WAN, Cloud computing, and applications in cloud, 3G/LTE became increasingly inadequate.
5G's introduction in 2019 rectified this [iii]. With up to 100Mbps average data rates, this game-changing wireless technology can equal or surpass performance fiberoptic links', so 5G FWA CPEs can support high-performance applications where cabled solutions are impractical. They can also provide wireless backup, overcoming the vulnerability to simultaneous cable damage suffered by double cable installations.
Why the right 5G strategy is essential
5G networks bring great performance, bandwidth, and low latency; they also allow more connected devices with less interference and better connectivity. However, they are not easy or economical to deploy. Accordingly, it is essential to understand all the important issues to inform your choice of 5G FWA CPE equipment.
Many organizations will plan a scheduled migration from LTE to 5G. This is eased by an environment that supports ENDC (E-UTRA NR Dual Connectivity) and DSS which provides 5G NR and 4G LTE coexistence. LTE/5G integration is further boosted by Dynamic Spectrum Sharing (DSS), a new radio technology that allows LTE and 5G in the same frequency band, greatly simplifying 5G expansion.
But 5G itself also presents choices; it is available in both Non-Standalone (NSA) and Standalone (SA) architectures, which can be complementary components of the overall strategy.
NSA anchors 5G Radio Network control signaling to the 4G Core, while SA connects the 5G Radio directly to the 5G core network. NSA is a 5G service that offers better performance than 4G although built over an existing 4G network. Conversely, SA allows completely independent 5G service operation without any interaction with an existing 4G core.
NSA allows high speed connectivity to 5G-enabled devices, while leveraging existing network infrastructure investment. SA, however, allows operators to launch new enterprise 5G services. It is also a fully virtualized, cloud native architecture (CAN), allowing new ways to develop, deploy and manage services. Other benefits include higher efficiency, lower operating costs, and easier innovation. SA therefore offers the greatest potential, yet few networks worldwide are yet in planning or deployed.
Accordingly, users will typically want to deploy NSA first, for early entry and competitive edge, then migrate to SA when available to enjoy full 5G potential. Investing in 5G FWA CPE equipment with full LTE/NSA/SA compatibility is critical to this strategy's success.
Another consideration is that service providers will not certify 5G FWA CPE equipment unless it fully complies with their strict standards relating to EN-DC band combinations.
Because 5G FWA can compete in terms of performance with copper or fiber, it can be used as an alternative where cable is difficult or impossible to install – for example in a remotely-located branch office, or where the terrain is difficult or environmental protection orders are in place. Cable is also not practical for temporary offices set up at concerts, sports events, or other transient locations.
Yet the technology can also be used effectively for 5G network resilience, as a better alternative to a dual cable installation. Such installations are costly, due both to the initial expense of installing a second landline cable, and the ongoing rental costs of the double fixed line. Additionally, cables, even if from different service providers, often lie in a single 'last mile' trench, so a single excavation accident could disconnect them both. Conversely, 5G backup provides full channel redundancy right to the user's internal network port.
However, setting up the 5G network resilience channel means connecting a 5G antenna to existing 5G FWA CPE or other network CPE's, to integrate the wireless and cabled channels. It is important to ensure that the antenna is small and light enough to be positioned easily in a suitable location, with good coverage. This is because 5G uses higher frequency radio communications than 4G/LTE, so its signal can be blocked more easily by buildings and walls.
Another consideration is that any selected 5G FWA CPE should be easy to install, especially in remote or temporary offices where skilled network engineers are not readily available. They should also be unobtrusive, aesthetic, and quiet in operation for acceptance by office users.
Conclusion
Above, we have seen that 5G's performance offers game-changing opportunities for organizations wishing to stay competitive by running the latest Cloud, SD-WAN and other demanding applications. However, 5G is also a major and challenging investment, so it is essential to choose 5G FWA CPE equipment that solves these, allowing users to enjoy the benefits while being shielded from the issues and potential pitfalls.
Teldat offers solutions for these scenarios. Our M8Smart-5G, for example, combines LTE, 5G NSA and SA into a single platform which can also carry out DSS support and aggregation. Accordingly, it fully enables a user's migration path from LTE to full service 5G. Additionally, unlike other manufacturers' offerings, it supports the EN-DC combination bands demanded by relevant service providers.,
.——————————————————————————————————————————————————————————————————————————————————————————————–
References
[i]  https://en.wikipedia.org/wiki/Customer-premises_equipment
[ii] https://www.techtarget.com/searchnetworking/definition/customer-premises-equipment
[iii] https://www.cengn.ca/information-centre/innovation/timeline-from-1g-to-5g-a-brief-history-on-cell-phones/