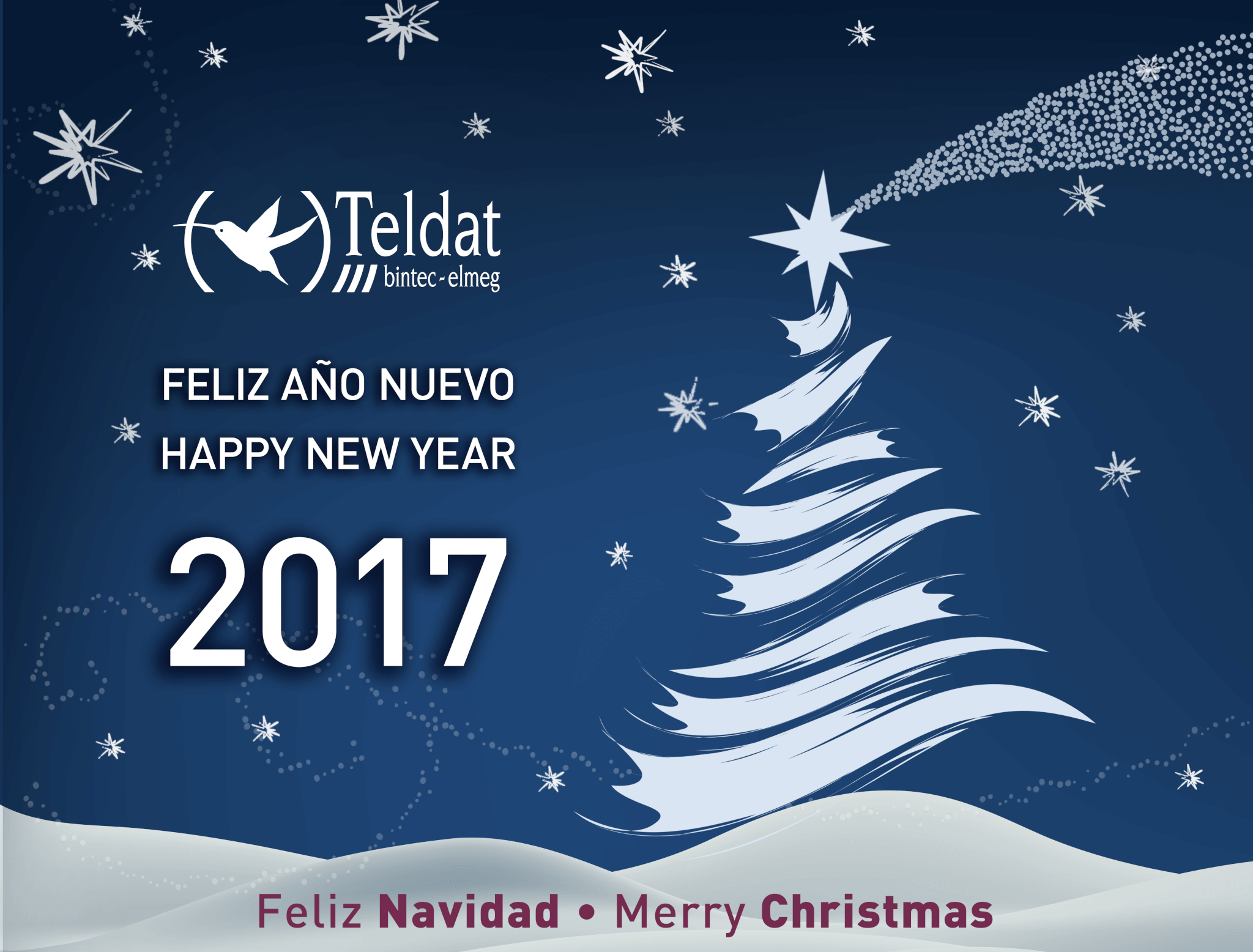 At the end of 2015, I remember saying that it had been a very special year for Teldat, as we celebrated our company's 30th Anniversary. How from a simple technological startup we had become one of the European market leaders in advanced corporate communication platforms. However, 2016 has been as if our 31st year in business, has meant the opening of a totally new era, and indeed it has been so, with Teldat's launch of SD-WAN!
It is clear that SD-WAN is going to mean a huge change in the market and Teldat has already prepared itself for what our clients and the market in general is going to request in 2017 and beyond. CTO's have seen that with companies becoming continuously more global, how they need to organize their information technology and networks needs to change. Part of this change will definitely need to be managed with the SD-WAN concept.
Apart from the new era of SD-WAN, there have been many other interesting technologies in which Teldat has been involved in and our followers on our blog and other social networks, have been able to keep track of this. On Linkedin just a week ago we reached the figure of 4.000 followers. A huge increase in just a few years. Perhaps our traditional and new followers have been interested in the amount of bloggers that we have from our R&D department, who have a totally different flavor when writing, to anyone from a commercial or marketing environment.
Indeed, on Linkedin, our followers are able to follow our blog posts and all those events in which we participate, via our Flickr photo albums. It's always pleasant to put a face to some of the Teldat team members.
We participated in many important events over the year 2016. To mention just a few there was, EUW and EUTC for smart grids, this year in Frankfurt, Trainscomms and BBWF, in London, as well as, of course, the SDWAN summit in Paris.
To end this year, we want to thank all of our readers for their loyalty and interest, as well as welcoming all new followers who have joined our communication channels this year.
We especially want to wish everyone -those of you who read us occasionally and all of our customers and friends- a very merry Christmas, and may 2017 and beyond prove to be as interesting as it is forecasted.