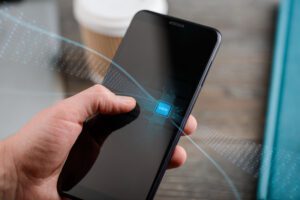 We're living at an age where the technologies used in telecommunications keep changing for the better. It seems it was only yesterday when we were discussing the advantages 3G could bring, and now 5G is already knocking at our door. When we think about a change in technology, we automatically have higher downloading speeds and a broader bandwidth in mind. But 5G can potentially provide connectivity to a wide range of devices connected to the network.
Another element related to cellular connectivity has also undergone serious changes recently. SIM cards have kept evolving and their size has been significantly reduced. From the first models, which were as big as a credit card, to the current nano SIMs.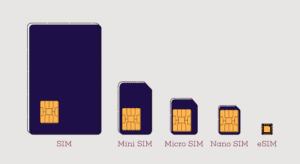 eSIM or Virtual SIM: how this technology will affect our lives
Now that virtual SIMs or "eSIMs" have made their appearance, we seem to be heading towards the physical disappearance of SIMs. This will allow manufacturers to get rid of the space previously allocated to physical cards and the socket that had to be connected to the microchip. Moreover, it will allow devices that could not incorporate SIMs due to their size to connect through LTE and, maybe in the future, through 5G.
The first thing that pops to mind when hearing about these changes are smartphones and tablets, but the advantages it could bring to routers cellular connectivity are extraordinary. It could contribute to the mass deployment of routers with a cellular interface, since no physical SIM card would need to be manually inserted in each device. The new process would just require notifying the eSIM's ICCID to the Carrier, with the router doing everything else.
eSIM & connectivity solutions on vehicles and railways
This is also great news for on-board telecommunication solutions. If we think about vehicle and train environments that require connectivity, borders are often crossed. While this situation is not particularly worrying in Europe, thanks to the end of roaming costs within the EU, it is a source of grave concern in other parts of the world. It is common for bus or train routes to cross through different countries. These vehicles need connectivity to offer their on-board services and often needed to switch SIMs when entering a new country. The introduction of eSIMs would solve the problem of having to switch SIMs, and cut costs linked to roaming or the use of other technologies (like VSAT).
Teldat is currently working to use the advantages this technology brings in routers that have been set up in fixed positions or in vehicles or railways.