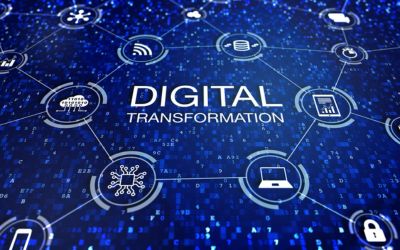 The digital transformation in the decade between 2020 and 2030 is clearly a priority for EU authorities. Large public investments have been approved to help provide high-capacity communications networks and prepare for the wave of innovation from new Artificial Intelligence – AI technologies or immersive applications.
Each EU country must dedicate 20% of the expenditure of its Recovery and Resilience Facility to the digital transition.
Faced with this situation, the fiber deployment as a means of transporting data is the perfect solution for the future to help build the sustainable and digital Europe that we all want to see.
Fiber deployment in Europe
From April 18th to 20th, the FTTH Conference 2023, organized by the FTTH Council Europe, was held in Madrid, Spain.  Public institutions, investors and communications operators presented reports at the timely event to shed light on the current progress, challenges and advantages of fiber connectivity.
Data published at the event has revealed 219 million households in the EU39 countries have taken up fiber-to-the-home/business (FTTH/B) in 2022, which for now amounts to 62.3% of all premises and homes. Only 7 countries have a penetration rate above 50%. Curiously, FTTH rollouts in some countries were more substantial in rural than non-rural areas.
The main movers of the digital migration in 2022 were the UK with 4.2 million new additions; France, up 3.5 million; Turkey, 2.9 million; and Italy with 2.1 million. Belgium exhibited the highest growth rate for FTTH deployment (+60%), although it did start with one of the lowest rates of fiber deployment.
There is still much work to be done in countries like Germany – which continues to invest in its extensive xDSL access technology – and the United Kingdom, both with many potential subscribers.
If we take a look at the situation from a worldwide perspective, data from 2022 shows that 3 European countries (Spain, Sweden and Lithuania)  are among the top 5 countries with the highest fiber penetration rates, only surpassed by Korea and Japan.
In light of this data, there can be no doubt that fiber deployment and penetration is increasing every day. Nevertheless, it must continue to grow if we are to reach the connectivity targets set for 2030. This requires not just investment, but also agreements and commitments to work together between the different parties involved.
Fiber deployment in Spain
The fact that the FTTH Conference 2023 is taking place in Spain is a clear indication of the country's commitment to Europe's digital program.
Spain is the second country in the European Union with the highest availability of fiber (September 2022), with 16 million homes and 13.5 million subscribers, only surpassed by France with 7.2 million.
In addition, it has the support of Spanish service providers like Telefónica, which is accelerating its fiber transition while making a commitment to switch off its copper network by the end of 2024.
The country is also betting heavily on closing the rural gap, not only by relying on fiber deployment, but also by including new technologies like 5G (which is expanding its coverage area).
Although Spain is in a very good position in terms of its digital deployment, there is still a long way to go. Some 2.3 million households still lack access to a fiber connection.
Digital transformation and device manufacturers
All the institutions that participate in this project for the future will need to play their part in the digital value chain.
Teldat is aware of how important this moment is and is working with clients to develop a Teldat portfolio of solutions that meets the needs of fiber deployment, forming part of a digital ecosystem that helps Europe achieve its goal of becoming fully digital.
Sources:
https://commission.europa.eu/strategy-and-policy/priorities-2019-2024/europe-fit-digital-age/europes-digital-decade-digital-targets-2030_es#the-path-to-the-digital-decade
https://www.ftthcouncil.eu/knowledge-centre/all-publications-and-assets/1707/european-ftth-b-market-panorama-2023
https://www.telefonica.com/es/sala-comunicacion/blog/fibra-y-redes-de-conectividad-de-futuro-para-mejorar-la-competitividad/
https://www.oecd.org/digital/broadband/broadband-statistics-update.htm