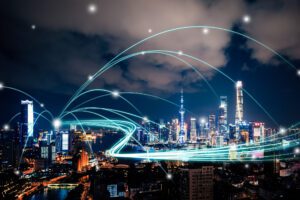 In a mature market like telecommunications solutions, where you have many different types and sizes of businesses competing against each other and well-known brands, differentiation and added value are key to helping a company stand out. Therefore, a design strategy that comes up with alternative, robust solutions and the possibility of offering an outward-oriented service – which meets market needs and requirements (Clients and Partners) and, of course, complies with the applicable legal requirements and certifications for these types of technologies – becomes key to competing in global markets.
The market often persists in talking about fashionable solutions and places a lot of emphasis on words that don't last, without even knowing if the solution will solve the operational and economic needs of clients. That is why big development and marketing investments mark the strategies of most manufacturers – bearing in mind that they will have to deal with the rest of the competition later.
Product strategy in on-board connectivity for trains and vehicles
A go-to-market product strategy (based on the real needs of clients) that allows access to distant and very different markets, and a structure capable of solving unforeseen circumstances in the shortest possible time (while taking into account the challenges associated with doing business "long distance" in international markets), become decisive factors in choosing a supplier or carrying out big transactions. Any doubts about a product's quality, after-sales service and effectiveness, can make the difference between success and failure in international markets.
Going back to product strategy, solutions that can differentiate a manufacturer from its competitors – for the market it caters to, its quality and robustness, and its service – are the most important tools for getting into markets where the brand has yet to be recognized. This could be applied to any telecommunications solution, but in a vertical market segment such as onboard communications solutions and routers for buses, public services or train router and communications services generally, a value proposal is needed that customers and integrators are looking for (internationally) due to the boom that this type of technology is "suffering" in most countries. Thus, if the manufacturer has a product or solution that meets the end customer's or integrator's exact requirements, it can act as a perfect "icebreaker" for accessing international markets.
In Teldat we have applied it to many of our international markets, offering for many years a differentiating multiservice communications platform and routers for vehicles and trains, such as the H2-Automotive+ and H2-Rail, or its predecessors, as a platform for vehicle and railway communications and routers.