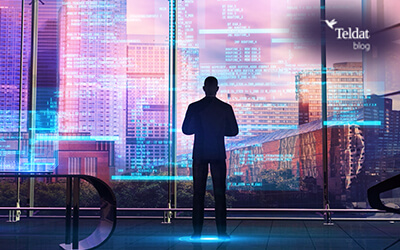 Today, the way we apply security within corporations has changed dramatically. In the past, we relied on private WAN access and used star designs, implementing security measures by stacking functionalities in a centralized data center while ensuring geographically redundant backups. In many cases, these companies have numerous geographically dispersed locations, and enhancing control and oversight of their operations has posed a constant challenge for cybersecurity departments. Furthermore, adapting to the changing landscape of communication technologies has further compounded the complexity of this task.
Fortifying the security of remote sites has become a key priority
In terms of communications, with the emergence of SD-WAN, along with the use of residential lines and 4G access (beyond the conventional MPLS or private WAN), the management of security and the technological and human efforts needed to ensure the security of all network endpoints have become even more complex.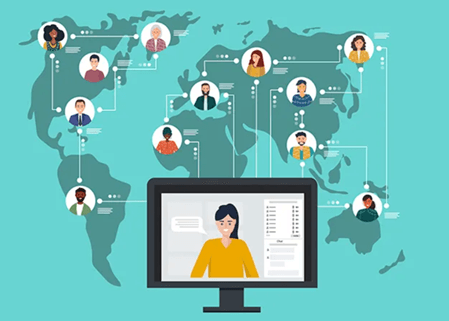 There are various ways in which attacks can pose a threat to such sites.  In the past, attackers would depend on connecting to non-corporate internet access at remote sites to bypass centralized security measures. However, with the growing popularity of SasaS applications, these attackers now have distributed internet exit points. This presents a risk as these applications can be utilized to extract sensitive information or gain backdoor access to the network. Another form of attack involves exploiting IoT devices that are often overlooked by security departments, such as printers, security cameras, sensors, cash machines, and more. These devices often have outdated firmware and use insecure protocols. Attackers can use them as tools to simply gather sensitive information.
One crucial aspect of the chain is the user's equipment, which has received significant investment in terms of security measures. However, despite this investment, they still face numerous threats, including those coming from mobile devices and tablets.
Furthermore, in these remote locations, the integration of new technology called SD-WAN has introduced some intriguing connectivity solutions. This includes the fast deployment of new offices, enhanced flexibility, improved visibility of the network and applications, as well as optimized traffic flow at a reduced cost. Additionally, SD-WAN has also contributed to heightened security by implementing encryption and traffic control measures. Nonetheless, it is of utmost importance that security measures are in sync with communications and that there are cohesive policies disseminated to all locations from a central source.
It is crucial to prioritize visibility in these networks  and being quick to respond to connected devices. Timely action is essential to prevent malware from spreading across the network and ensure seamless integration with electronic devices. By identifying connected devices, network changes, or anomalous flows and traffic, we can react quickly if a threat is detected.
Platform integration as a key to an effective security policy
There are numerous measures and technologies that can be implemented, which can be effective when used separately, such as:
Use of encryption in communications: By utilizing tunnels and employing secure encryption protocols, our data will be able to travel in a completely private way, offering a level of security akin to that of MPLS.
Having access to a firewall and segmentation: This is essential when working in a network with various devices that hold critical resources or information. A firewall device can provide multiple protections such as antivirus, browsing security, IPS/IDS, and more. Moreover, it enables the implementation of network segmentation policies to effectively isolate different environments.
Firewall as a cloud service: Using firewall as a service in the cloud offers the same features as before, but with the added benefits of flexibility and quicker deployment.
Monitoring tool: Visibility is crucial, and having a tool capable of seamlessly integrating with the entire network infrastructure and variety of network devices is a must-have for every organization. This tool should provide a centralized platform to display complete behavior and identify potential threats at an early stage.
Network electronics: The incorporation of Wi-Fi switches and controllers into the network ecosystem is growing, giving rise to the SD-Branch concept. This integration is becoming more prevalent, allowing for a higher level of control and visibility in remote offices. It extends the boundaries by providing detection and response capabilities that go beyond traditional security devices, enabling the detection and blocking of lateral movements within the network.
Advanced PC agents: Having an agent installed on the device that can detect abnormal behavior, report it to XDR systems, conduct investigations, and isolate threats is crucial for damage control and containing potential threats.
In addition to all the above, it would be ideal to consolidate everything into a single panel, managing policies in a centralized manner, integrating network electronics, communications, visibility, security equipment and user devices in one place. This would give us a great many more possibilities and enhance our ability to respond to any potential events.  It represents a significant paradigm shift, and some manufacturers are beginning to acknowledge the market demand, consequently developing products that unify and interact with each other to offer a broader perspective that goes beyond individual elements.
Conclusion.
Enhanced security measures are indispensable, particularly for remote points or offices dealing with critical data. It is critical to implement improvements that prioritize control and visibility in these locations. This approach is crucial in light of the escalating threats, as remote offices become the most vulnerable link in the security chain.
The use of advanced next-generation firewall technologies, encryption, software-defined communications, and advanced monitoring significantly contribute to enhancing the security of remote locations. However, taking it a step further, integrating all the services provided at the SD-Branch site, along with cybersecurity measures, monitoring capabilities, and communications, creates a centralized hub to view, detect, and respond to potential threats.
Special mention should be made of having a system capable of remotely capturing telemetry and network events from various communication and security devices. This enables a quick overview of what is connected to the network, provides insight into device behavior, and enables early detection of anomalies.
Teldat, a renowned leader in the industry, provides top-notch solutions like be.Safe, a powerful tool enabling the application of advanced security policies in remote locations. Additionally, our cloud-based cybersecurity services can block threats during web browsing based on the reputation of the accessed site. Teldat's in-depth network traffic analysis ensures early threat detection, preventing any threats (including those in emails) from reaching users. Furthermore, with SD-WAN/SD-Branch,  they seamlessly integrate communication and network electronics in remote offices, ensuring holistic security in a single platform. Teldat also offers the be.Analyzer tool, which is manufacturer-agnostic and can display the inventory and behavior of all network devices. This, coupled with machine learning models, allows for early anomaly detection and a coordinated response throughout the network.