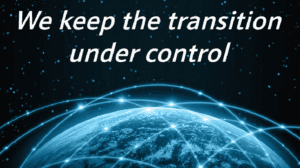 At the end of 2016, I remember writing in my post that we were going to enter the SD-WAN era. Well, the first Quarter of 2017 has finished and we can definitely say that the SD-WAN era has been launched! It has picked up speed considerably within the market and specially in Teldat as a company. We have introduced the SD-WAN solution on the HOME page of our website. However, there is much, much more to come in the second Quarter of 2017.
Indeed, in the following months of the second Quarter, we will be communicating many more details related to our SD-WAN solution via our website and our social media sites. Apart from this there are important issues in May and June 2017 related to SD-WAN. One of these is the Digital Enterprise Show. Teldat is a Partner at this event and we will be presenting our SD-WAN solution in detail at this show.
Going back to the first Quarter, apart from SD-WAN, as normal there have been many other issues revolving around Teldat. In January and Feburary we had a great presence with our various International Kick Off meetings, including our five events within Latin America. As usual these events have been covered in our Twitter and Linkedin accounts, as well as having our photo albums covered on Flickr.
To end this first Quarter in 2017, we want to take advantage to thank all our readers for their loyalty and interest, as well as welcoming all new followers who have joined our communication channels recently. Indeed, within Teldat we keep on maintaining the level interest of our blogsite by adding new bloggers, especially from our R&D and Technical departments.
As I am sure that many of you will be taking a Spring or Easter break in the next few days, within Teldat we want to wish you all the best and look forward to being with you again in the second Quarter, which will be even more active and interesting for sure.