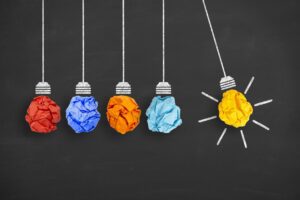 Last week I shared some important aspects regarding SD-WAN (such as self-provisioning, automation, monitoring, etc.) that I have encountered while working with customers, Partners and Carriers in different countries in Central and South America.
As mentioned, there are several other important points to consider in an SD-WAN installation and I will discuss these in this second part of the blog post.
Availability. The availability that two or three residential Internet links can give you in no way compares to an Internet link over Carrier Ethernet or SDH. For example, the fiber or copper from the Carrier's central office to the customer's site goes (encased) underground, making it less susceptible to problems that may exist in the path of the media. The exact opposite is the case for residential services, where lines are usually attached to poles installed specifically for this purpose. Not only are they exposed on their paths, but also, the different Carriers providing residential services are likely connecting to customers along the same paths – so if there is a problem, it would affect several Carriers at the same time.
Another thing to assess is the type of connectivity needed to meet business expectations. For security, the use of hybrid networks (MPLS and Internet) in SD-WAN solutions is an important milestone since there will be an Internet exit point at each remote site, making it necessary to protect that exit point.  To properly gauge the level of security required, it is important to define the services or applications that will exit through this link – thinking about a security block to grant navigation access to all remote site users is not the same as only allowing connections to a specific cloud service (for example to an email service).
Application visibility and traffic distribution
SD-WAN application visibility and being able to send traffic over a backup link has drawn a lot of customer attention. With regard to traffic visibility, this feature not only allows customers to learn about the types of information flows being transmitted over their communications links, but also provides an understanding of real-time behavior and future traffic levels generated by different sites on their network – allowing for informed decisions that improve the network (blocking traffic, increasing or decreasing bandwidth).
As to the possibility of sending traffic through different links, distributing traffic helps customers make the most of the connectivity they have at their sites by using all the bandwidth on the current links. With traffic distribution, customers can add extra links to increase a site's availability or migrate current links to new access technologies (e.g., cellular connectivity) in order to optimize costs.
Customers' preferences for these two features reflect the evolution of communication networks. First there were issues like coverage and link SLAs, and we moved on to network architectures tailored towards application requirements and user experience – which are what an SD-WAN solution provides.
Which are the opportunities SD-WAN offers to partners and carriers?
Besides the advantages SD-WAN solutions offer customers, there are two areas of opportunity mainly directed towards Partners and Carriers:
Business opportunity for Partners. This involves establishing a new business unit that provides managed WAN services to end customers already being provided with LAN, security, voice, video or wireless network (WLAN) services. Up until a couple of years ago, WAN network management was usually associated with the Carrier providing connectivity. With SD-WAN solutions, however, Partners can play an important part in providing these WAN management services, taking advantage of the knowledge they have of the services they are already providing to their customers.
Opportunity for Carriers. Here I contemplate the possibility of providing an SD-WAN managed service irrespective of who provides connectivity, agnostic to the medium and becoming the communications manager, giving the customer freedom to choose the type of connectivity they want both in terms of supplier and technology. This service would complement the existing connectivity and SD-WAN portfolios.
SD-WAN solutions must address every aspect of the present communications service mentioned in this and last week's blog post. There must be a synergy between Carrier and Manufacturer, a collaboration that gives customers the best of both worlds and where customers are also willing to contemplate changes that need to be made. If a balance is found between these points, SD-WAN projects will move smoothly to the next stages.
At Teldat, we have been offering a high-quality SD-WAN solution for many years. Unique in the market for its flexibility, power and scalability, the solution allows customers and end users to migrate to SD-WAN at their own pace and at the pace their business demands.