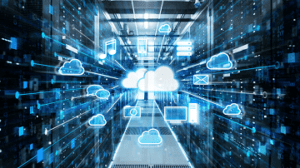 IT Resellers and system integrators operate in an increasingly competitive market, which means the range of solutions they can offer their customers  is extremely broad. No doubt they all want to be able to modernize their product portfolios to make them as attractive as possible to SMEs.
While it is true that traditional solutions such as inherited legacy networks (Telnet or SSH), and the SNMP, TR-069 and CWMP protocols, are still being used, none of these alternatives is as efficient and reliable as the services offered in cloud managed networks.
Cloud network monitoring solutions based on SDN/SD-WAN technology is gaining traction with technological companies managing SME networks. These cloud managed network options  are very attractive and it is no exaggeration to say that they are increasingly becoming one of the pillars of the technological fabric of many small and medium companies. This means that resellers and system integrators who do not include them in their portfolio are at a clear disadvantage compared to their rivals.
What makes cloud managed networks so interesting?
Below, we delve into the key features of cloud network services:
Simplicity of deployment and management.
A key element to resellers and system integrators adding cloud managed network  service solutions to their SME portfolios is the fact that they are more easily accessed in the cloud than through other networks. All that resellers or system integrators need is a reliable internet connection, since applications, network structures and access points are managed directly from a single point, enabling quick access to the service.  Maintenance is also easier, since neither the SMEs nor the resellers and system integrators need worry about managing and maintaining the network and hardware. Resellers and system integrators can easily manage their clients' networks via the cloud management platform.
Automatic software updates and easier maintenance.
As cloud network monitoring solutions evolve, security updates, performance enhancements and new features are released to make the product more attractive. When it's time to add these new features, the services are updated automatically in the cloud, which means resellers and system integrators don't have to do anything to allow their customers to access the latest versions. The technology firms that develop the networks ensure that solutions are always up to date while providing resellers and system integrators with the most advanced functionalities.
Data recovery from system crashes and security against threats.
SDN cloud networking technology is prepared for events that may cause system outages. Thus, it is specially designed so that data can be recovered without data loss. Similarly, any potential failure can be repaired remotely without a technician having to visit the SME's offices, which considerably reduces response times in the event of an incident. Additionally, if the end customer's cloud networks are the target of an attack, the cloud managed network services have advanced protection tools that try to neutralize attacks and minimize the damage should an attack occur.
Ease of increasing or reducing contracted services.
Resellers and system integrators (system integrators) understand that in the current crisis the needs of their customers/end users can change at any time. For this reason, cloud network services are provided with the ability to adapt easily to such variable scenarios. In this regard you can add more resources to a plan already contracted in order to increase its capacity and thus meet the increased needs of the (SME) customer/end user, or alternatively choose to de-escalate by reducing the amount of contracted services if the SME's needs decrease. Because the systems are controlled from the cloud, this process can be done without having to send technicians to the customer's offices. There is also the advantage that changes can be applied within minutes, so the procedure causes as little impact as possible with minimal interruption of services.
Cost reduction and time savings.
Resellers and system integrators (system integrators) obtain a significant reduction in operating costs and expenses in the technological section because they don't have to worry about maintaining expensive servers and hardware in order to offer SMEs high quality, reliable networks. It should be noted here that cloud network services are offered on a pay-per-use basis that includes server maintenance costs.
To enjoy the benefits of a prestigious cloud managed network service backed up by guarantees, place your trust in the new CNM SD-WAN Solution. This is one of the most advanced and efficient alternatives available on the market today, meeting all the needs of resellers and system integrators. For more information, visit our website at: https://www.teldat.com/solutions/advanced-networking/sd-wan/be-sdwan-solutions/