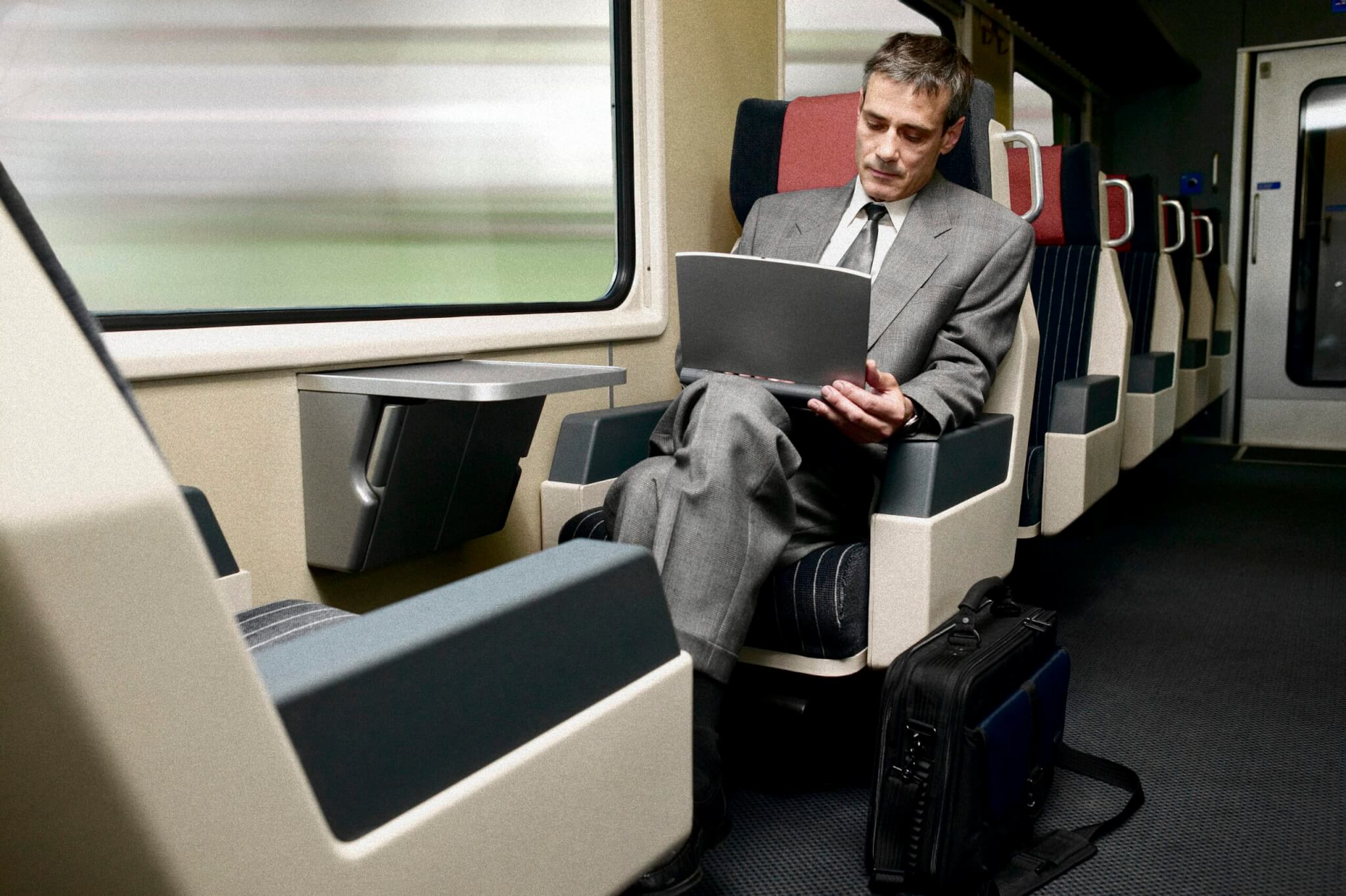 A few weeks ago Renfe (Spanish train operator) launched their onboard entertainment platform for high speed trains called PlayRenfe. They have taken onboard Wi-Fi for passengers a huge step further with this platform that allows travelers to connect to a fast train's Wireless LAN, using their own devices; tablets, PC's, or Smart phones. Once connected passengers can watch films, series, read books, listen to music or play games. A huge difference from just getting Wi-Fi to read your emails.
However, if one surfs the web, we can see that there are some other train operators across the globe who work along this line of building online entertainment platforms on a trains' Wi-Fi to give passengers an added value service, which hugely differentiates a trip with this service or without. That's why we can call this, developing a customer experience, to build client loyalty making sure they will want to repeat traveling with one specific company or mode of transport and not any other one.
So independently of the train operator, what can an onboard entertainment offer:
A list of films so you watch exactly the film or type of film you want to.
TV shows, if you don't want to watch something as long as a film.
Live sports events. Never miss a sports event because you're traveling or avoid having to rearrange a trip so you don't miss, the event. I'm sure that's happened to more than one of us.
Onboard online games. Being on the train's platform, the cost saving in this case can be considerable, especially if the passenger is on roaming!
Internet calls. Now that we've previously mentioned roaming, an enormous added value that clients can have is being able to make Internet calls.
Apart from entertainment itself, the train operator can offer passengers on the platform many other aspects which their clients will value:
Online shopping. Especially purchasing articles or services closely related to a client's trip or whatever is sold onboard.
Travel agency. Being able to buy touristic guides, or even get last minute hotels is a huge added value for traveling passengers.
Also, as far as hardware is concerned, these type of platforms permit the use of your own devices. Everyone prefers using their own device for ease, comfort and it makes everything so much quicker.
All the above mentioned issues, are all added value items focused towards the customer experience, but the train operator can also gain added value by having their customers connected. Via the use of online advertising and social media, certain information can be directed to specific passenger segments. 
However, achieving this customer experience is not just about designing and running an entertainment platform on a train. Although the entertainment platform is not a straight forward task, perhaps one of the most complex issues is setting up a solid communications platform to run everything on. Indeed, placing online communications on any vehicle is not easy, but if you consider a high speed train, the solution is somewhat more complex, due to speed, areas which need to covered (tunnels, remote terrain…) etc. So apart from setting up a Wi-Fi system according to high speed train requirements, Internet connectivity has to be kept constantly maintained on a train traveling at up to 300km/h.
However complex this may seem, it is totally possible and this has all been achieved as we saw at the beginning of the article and indeed Teldat participated in the communications of the Renfe project. Teldat is experienced in this field, both for train communication platforms and road vehicle communication platforms.