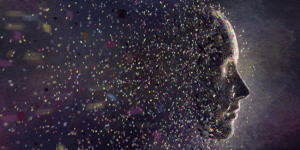 When clock struck twelve midnight on New Year's Eve this year and we went into 2021, many of us thought… "that's it, we have finally left behind us, the disastrous year of 2020 and we start the year 2021", hoping that normality will return as soon as possible.
However, over the last hundred years or so, what we have learnt is that disastrous years bring vast change and we leave behind us what was classified as normality and start with what will be new a normality. Just to name a few for example… with the end of the First World War and likewise with the Second World War, we saw the start of total political, social, economic and industrial change throughout Europe which changed the life of millions of people. And I am sure that 2021 and beyond will probably have to make us leave behind, what we classified as "normality" before 2020.
Independently of the transition that COVID-19 will bring in the near future, it is clear that we have seen vast changes within the telecommunications sector, that are so immense, that they have already brought with them, social, economic and industrial change.
For many people, remote work and teleworking was introduced virtually overnight. It proved that many employees do not need to work on-site, or at least not every day of the week. However, there is still a lot of developments to be done if remote working is to be as effective and efficient as on-site presence. In 2021 more effective solutions need to be put into place so that remote working is not so reliant of domestic routers and simple VPN's. Technology needs to offer companies and their employees, the ability to use QoS, load balancing, and from a central IT site, the ability to control work traffic that is carried out remotely, especially for those people who have to work with critical or confidential information. The fact is, that the technology to implement all these accomplishments already exists. SD-WAN, but SD-WAN will not only have a massive role to play in effective remote working and teleworking in 2021. So I will dedicate a specific paragraph to SD-WAN below.
There's considerable speculation about taking teleworking to rural or coastal areas, where employees may have a second residence or where their family residence is situated. In many areas this is not currently possible due to the carrier broadband availability in these locations. So this is where in 2021 many countries are going to use the deployment of 5G infrastructure, which will enable broadband type bandwidth over a wireless 5G network. For sure this is not going to happen overnight, but carriers are talking about considerably increasing 5G infrastructure deployment during 2021. If a reasonable level of 5G deployment does take place, the social and economic changes will be huge.
The forecasts are, that not only carriers will be deploying 5G networks in 2021. Private 5G networks for enterprises and organizations is currently a trending topic. Together, carrier and 5G Private networks, could mean the introduction of 5G for all those IoT use cases that companies are waiting for. Smart cities, industrial operations with smart manufacturing with cloud robotics and many other uses cases.
These last points mentioned above are combined with another area which is forecasted to increase considerably in 2021. Artificial Intelligence (AI). This technology has been with us for some time now, but has not yet been exploited to anywhere near its full capacity. 2021 could be the year in which important AI developments are made.
SD-WAN will also continue growing in 2021, just as it has done so over the last few years and it is foreseen to gather pace during this year. As more and more enterprises perform their digital transformation, a large percentage, will use software defined networks – SDN's, to spearhead the aforementioned. Many of the technological strategies that enterprises and organizations will need to take onboard, will be totally SDN / SD-WAN reliant. The need to control the increased use of cloud networks, its applications, Software-as-a-Service – SaaS and more, can only be done with the use of the SD-WAN concept.
What is clear, is that many of the forecasted changes for 2021 are linked and dependent on each other. If they work within a combined and synchronized format, substantial change will come in 2021.
At Teldat, as we have done with other economic recessions, we plan to keep moving forward, analyzing the market, investing in those solutions which will bring our current clients and new potential clients the solutions that they require; SD-WAN, 5G and more. Follow our web page www.teldat.com and our social media profiles throughout 2021 to be informed on all our developments.