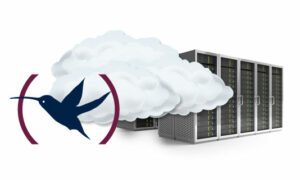 The main function of a traditional wireless LAN controller (WLC ) is to configure wireless access points (AP) that connect to it locally.
However, due to the technological characteristics of a wireless area network (or Wi-Fi as it is commonly known), the traditionally used Wi-Fi network architecture and the manufacturers' commercial strategies, a WLC carries out or can carry out many other functions, which can be grouped into the following categories:
Management and operation
These are the tasks that allow the deployment and operation of the Wireless LAN network in a unified and easy way, without having to repeat the same operations in each and every one of the APs within the local networks. These functions allow you to configure, monitor and diagnose issues in the network and they also permit to send and receive alerts when problems are detected. For a homogeneous network performance, we also include in this group the APs operating software update, so they all have the same version.
Aggregation and processing of traffic from wireless devices such as tablets and smartphones
Such functions are not always performed within the WLC, depending mainly on the network architecture used. When all traffic from wireless devices is routed through the controller, "things" can be done with this traffic, such as encrypting, separating it to send to different networks or filtering it to prioritize it according to pre-established quality policies.
Local wireless features
The specific "radio" characteristics of the wireless technology make the use of coordination and protection mechanisms advisable within a certain radio spectrum for a more efficient use in a given local area. Mechanisms are grouped here so each AP uses a different portion of the electrical spectrum (channel) from those around it. Also mechanisms to optimize the traffic distribution between wireless devices and APs, detect interferences and even position geographically the devices by using radio triangulation mechanisms.
Other "non Wi-Fi" functions
Many controllers also include features that have little or nothing to do with Wi-Fi technology, such as working as a printer server, as a network attached storage (NAS) or as a traditional fixed LAN switch.
In recent times a new Wi-Fi network deployment model has strongly flooded the market. This is, as it could not be any other, the "Cloud" model in which the local WLC "disappears" and (some of) the functions it was carrying are out are taken to the cloud and are centrally implemented.
This new paradigm emphasizes the fact that a traditional WLC is mainly a management element, and that although traditionally it has been used locally as a physical device, its mission continues to be mainly a specific management system for Wi-Fi, which can be deployed in a "software" format at any point in the network with IP connectivity to the APs. That's why in Teldat we prefer to refer to this new Wi-Fi deployment model as a "Centralized management" rather than "Driver in the cloud" as it is also known.
Another feature of this new model in the cloud is that the associated functions performed by the WLC or which were related to its local location, in the same environment or domain as the APs, disappear or are implemented differently. For example, mobile device traffic is not sent to the cloud, which would be very inefficient, it is sent directly to the corporate network or to the Internet depending on whatever is most appropriate; it's only "management" traffic that is actually sent to "the cloud". Other features need to be sent to the cloud, such as Rogue AP detection, where as other functions disappear such as "extra" features that had nothing to do with Wi-Fi and needed physical presence of the local WLC, such as the printer server or NAS.
It is also interesting to see how the cloud model affects the performance of the APs and the Wi-Fi system in general, in parameters such as maximum number of users (mobile devices) supported, number of networks (SSID) supported or switching capacity of the system. These parameters will have to be taken care of, but they will depend largely on the specific implementation of each manufacturer.
In Teldat we are about to release our new centralized management for Wi-Fi. For this we have extended the Colibri management platform. This will allow us to offer a very flexible management model, offering the solution in both our public cloud, as well as the private client cloud, thanks to the "cloud" technologies used by Colibri. Flexibility is also increased by being able to manage both our APs as well as our WLC, with a "hierarchical" structure, which allows customers to deploy Wi-Fi with or without a local WLC. As our office access routers support both the WLC functionality and also allow the use of Wi-Fi interface of the mentioned routers as an additional AP of the wireless network, our solution enables significant costs savings to our traditional router clients, particularly to customers that have many small locations or to operators using our routers in managed connectivity services for SMEs and which will be able to increase their income offering managed Wi-Fi services to the mentioned clients, as an extension of their connectivity services.