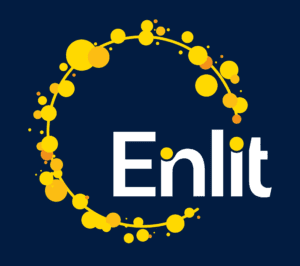 In my previous blog post last week on 5G, we saw how Fixed Wireless Access (FWA) is considered a cornerstone use case for 5G and a new source of revenue stream for both MNOs and CPEs manufacturers.
But if LTE is already capable of reaching extremely high Broadband speed, over the Gigabit data rate, why can 5G succeed where LTE hasn't reached? Well, the first reason is economic as the Telecom Industry is looking for a compelling business case where to monetize their ROI as early as possible. The second, and very likely even more important successful factor, is the technology. 5G brings, in fact, several additional advantages to Mobile Broadband compared to earlier LTE deployments, and those advantages are the keys to explain why the former can succeed where the latter struggled.
The first win for 5G is the wider frequency range where the technology operates that allows much more capacity for the end-users/subscribers and better services provided. While the LTE spectrum is, in fact, limited to up 6GHz, 5G is defined to use in addition all the wide portion of frequencies in the mmWaves. It's worth noticing that the smaller the wavelength is, the smaller the antenna to transmit and receive the signal will be.
This means that technologies like Massive-MIMO and beamforming can be more easily employed and, in addition to this, they are designed to become much more efficient at higher frequencies and perform much better than what LTE could achieve with its commercial deployment limited to not more than 4×4 MIMO.
The challenge
As the mmWave uses a wider range of spectrum, it allows much higher capacity and therefore it will eventually become the technology suitable for densely populated urban areas to deliver last-mile broadband connectivity. However, its shorter radio propagation requires a massive deployment of small cells which can increase the initial CAPEX cost and needs to be planned carefully. The main challenge faced by the mmWaves, is not just the penetration losses in buildings. Any single minor barrier interposed between the transmitter and the receiver, whether they are walls, glass, trees or even foliage, can substantially drop the signal strength and its propagation. This basically means that to improve the radio link performances, the transmitter and receiver shall be in Line-of-Sight (LOS), so any small cell shall be visible to the receiver antenna which in turn would need to be mounted outside of the buildings, either on roofs or walls. There is therefore a planning effort from the network side, but also the design and the installation of the CPE systems can be more complex. For manufacturers, external routers and/or external antennas shall be designed according to criteria and standards suitable for an outdoor environment, therefore requiring specific certifications that increase their cost and complexity. One example is the Ingress Protection (IP) rating for sealing and to protect the devices against different foreign agents that, for outdoor elements, should be rated at least at IP65.
Is 5G-FWA a hype or a reality?
So, is FWA a big hype? When will its massive commercial deployment become a reality? Or it is just a speculative use case on the wave of the global marketing efforts around 5G? All good questions that the near future will answer. On the other side, 5G deployment has started ahead of schedule, specifically for those Mobile Broadband use cases related to Smartphones and FWA, and this can already be considered a positive sign that this endeavour will continue.
As with every new technology, 5G follows its development and deployment cycle with different impulses from the market and the Industry. A leading market research company has just published this August a report where it says that 5G has currently on hit the top of its expectations and therefore it's very likely that there is still a long way to go before 5G will become a paramount adoption for any wireless communication system, and in particular to fill those gaps for the lower latency and increased reliability use cases. However for Mobile Broadband, 5G seems to be already there, just around the corner, and especially as far as FWA is concerned, these use cases can be seen as a commercial reality.