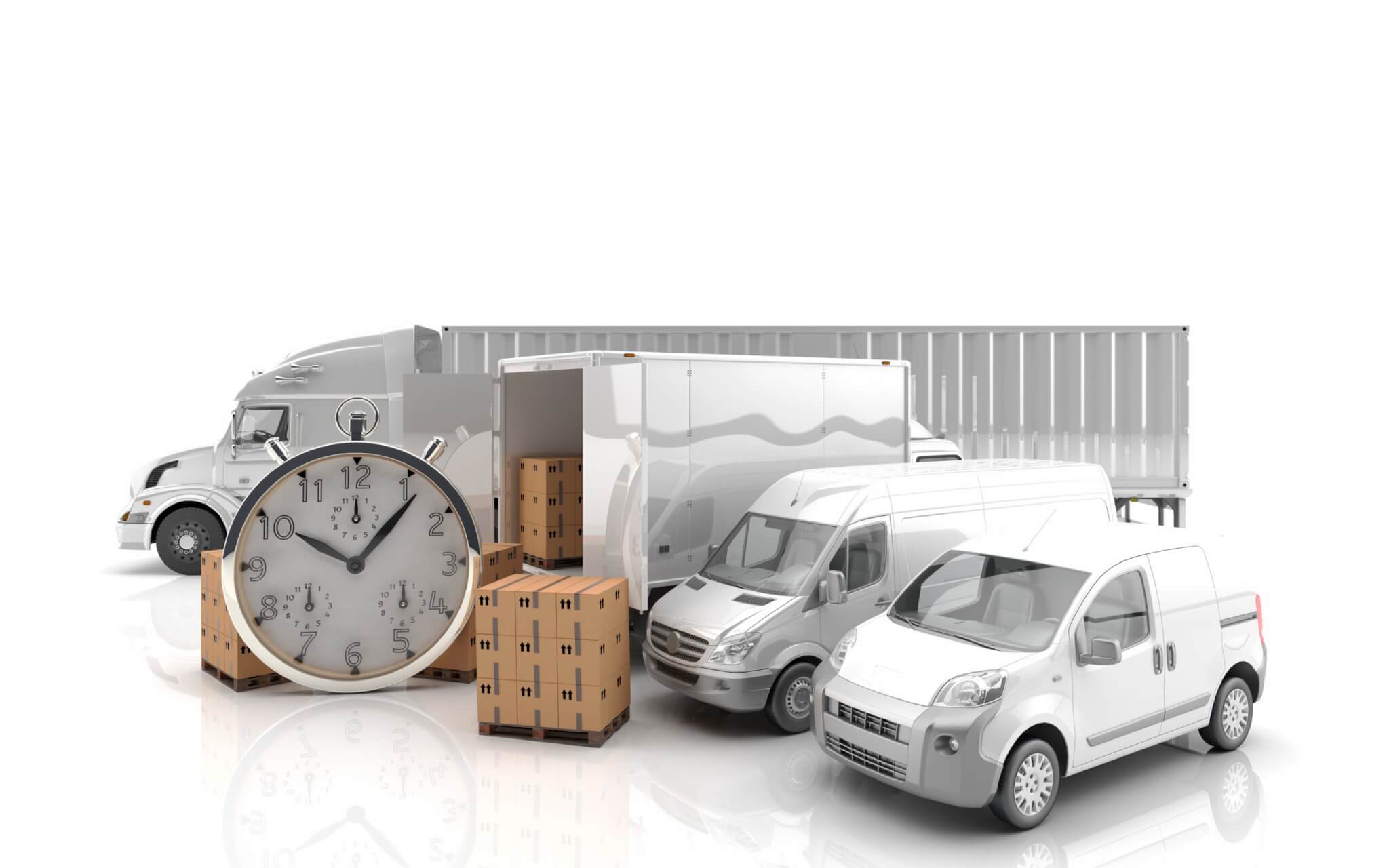 Nowadays, mobile data coverage is well extended providing increasing bandwidth to vehicle fleets. As a consequence, more and more applications and solutions based on real time communications are arising into this market providing multiple advantages directly related with the financial statements of fleet operators by reducing operational costs, improving revenue streams and cross selling opportunities.
Reducing Operational Costs
The first applications that benefit from the maturity of communications have been those related to optimize operations in the fleets. Among all the solutions in the market, the following are the most relevant in terms of cost reduction and market penetration.
Fleet Tracking Systems
The latest systems for fleet tracking allow a real-time location of every vehicle in the fleet. Fleet tracking can increase vehicle fuel efficiency by identifying where in your fleet there is room for improvement. Costs are reduced in the following ways:
Reducing vehicle speed: Diverse studies all over the world outline that driving with an adequate speed could save from 7% to 14% on fuel consumption. Most GPS vehicle tracking solutions provide accurate speed information about each vehicle tracked. But the best GPS solutions also include alerting features that will notify you immediately when a vehicle exceeds a set speed threshold. Connected with a reliable communication system alerts to driver can be given from the fleet management center to have a continuous improve on driving performance.According to Ford Motor Company, every hour of idle time is equal to approximately 25 miles of driving. GPS tracking systems with real-time communication help you to reduce fuel costs by notifying you when a vehicle idles for excessive periods of time, which can waste fuel and decrease productivity.
Improved routing and dispatching: Having a real-time precise location of every vehicle, help dispatchers to manage effectively routing and dispatching. Ensuring that  vehicles take the most direct route to any job site and can get lost drivers back on track. Synchronization with current traffic conditions allow diverting drivers around delays resulting in improved truck fuel efficiency. Depending on the routes and previous dispatching tasks fuel savings could be up to 25%.
Proper vehicle maintenance: Vehicles that receive regular maintenance run more efficiently and use less fuel than neglected vehicles. Real-time communication allow remote alert management based on calendar time, engine on-time, or mileage depending on the type of service needed.
Video Surveillance (CCTV)
Installing real-time camera recording onboard increases security of passengers and drivers as well as accident management and reporting. Reliable communications ensure that whenever an incident come across a real-time video streaming can be sent to a monitoring center to decide how to manage it the best way preparing emergency services before they arrive minimizing management time of the incident and determining liabilities.
As well CCTV allows better solving of accident disputes and insurance companies safe on trials and determination of liabilities. Therefore, more and more insurances are offering discounts to those vehicles which have real-time CCTV which can go up to 15%.
Driving Management Systems
Having a connected bus console which informs fleet management center and the driver about how efficiently is he driving allows a best practice from the driver and a best practices analysis in the headquarters for recommendations and training. Systems installed in fleets all over the world have resulted in fuel reduction from 10% to 15%.
This technology alerts the driver on how his acceleration and braking influences the energy consumption of the vehicle. Moreover, if this system is connected to a centralized system it allows to detect best practices, make training programs and schedule incentives for promoting those best practices among the rest of the drivers.
Corporate Networking and Wi-Fi for Service Fleets
Having a real-time connected vehicle with cybersecurity (VPNs) mechanisms allow extending the office to the vehicle. Lots of service fleets are used to move technicians for onsite inspections. Having an extended office allow real-time reporting of the situation ensuring best results on the services and lowering the ticket costs up to 30% in some cases for the following reasons.
Reduced labor costs: There are cost savings in two areas, technician time to travel to the office for writing and delivering a whole report of the ticket and average of qualified technician needed (which are more expensive) thanks to a remote guidance system.
Reduced fuel consumption: Saves unnecessary trips to the office by skilled technicians.
Teldat Automotive line provides highly-reliable communication platforms with multiple back-up features, extreme ruggedization and the most advanced networking protocols to ensure connectivity of all the above mentioned solutions as well as isolation and security among them.