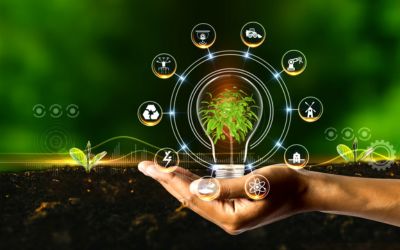 We are currently living in a time where Spain's municipalities are receiving lots of aid through European Next Generation funds including, among others, the water and agri-food PERTEs (Strategic Projects for Economic Recovery and Transformation).
Projects relating to these funds are focused on the digitalization of the various sectors and verticals making up Smart Cities. Massive deployments of sensor-enabled devices and IoT networks will soon be carried out to provide unified data on the same Smart City platform to each of the municipalities. It is vitally important that this data is reliable, of the highest quality, and that it can be transmitted to the platform securely. IoT networks, like LoRaWAN, can either be deployed through LoRaWAN operators or privately by each municipality. Whatever the option chosen – whether cloud, on-premise or built into the LoRaWAN gateway itself–, the network will need to be secured using sound cybersecurity software that not only protects against threats or filters potential malware for a firewall to control, but also anticipates new threats in our changing world.
Proper implementation
The following points are required to ensure the projects are implemented properly:
Scalability
Regarding the infrastructure created, both the software and hardware of the deployed solution must be scalable, and the deployed devices must be able to be integrated under the same platform with the ability to increase capacity in accordance with demand from the city council.
Interoperability
Interoperability between the various deployed verticals is a fundamental factor that must be considered when implementing projects of this type. Key to this is the use of Rest APIs, which allow each of the solutions to be integrated  under the same device management and monitoring software platform (reports, alarms, history, etc). This platform must be able to analyze information from the different verticals and cross-reference the data obtained to ensure interoperability, thus making decision-making easier and faster.
Positive expected effect
Such solutions will greatly advance the digitization of a city, favoring the immediacy of making strategic decisions in a more intelligent way and adapting to the technological changes being carried out transversally in cities. However, the use of new technologies like Artificial Intelligence and Machine Learning introduces a new set of actors that will need to be integrated as much as possible in each of the deployed solutions, with due control and moderation and always with the aim of solving possible problems that might arise.
IoT solution architecture
The architecture for IoT solutions is simple, as installed sensors are typically connected to a datalogger that collects information and sends it using IoT communication protocols (e.g., LoRaWAN) to a gateway. The gateway unifies all the data received and processes it in the LoRaWAN Network Server. This is where cybersecurity plays a crucial role, as it can be built into the gateway itself or reside in the cloud, securing the data collected by the LNS. From here, the data is sent securely, through 5G, to the management platform for each vertical. Ideally, each of these platforms should be integrated into a single Smart City platform (which should at least function as a data repository).
Use Cases
There are also many use cases for the application of these types of IoT solutions, such as:
Water quality monitoring in municipal and hospital tanks, supply networks, DWTPs, WWTPs, rivers, seas, aquariums, public swimming pools, and so forth.
Water flow analysis, through the deployment of remote smart water meters that prevent leaks or provide an early alert to possible theft.
Forest fire prevention, through sensor devices that provide information on water state and soil temperature, and weather stations that measure evapotranspiration.
Agri-food sector monitoring, through precision agriculture sensors, to help farmers optimize the growth and development of fruit and vegetables and, in turn, prevent pests and diseases.
Real-time air quality analysis in towns and public buildings.
Parking lot monitoring for persons with reduced mobility and loading/unloading, which enables drivers to check the availability of parking spaces in real time through a citizen app.
Energy efficiency in buildings from smart lighting, people cutting and air quality.
Route planning for garbage trucks, through sensors that monitor the fullness of containers.
To conclude, the scope of IoT projects is really enormous and will be present throughout Spain in the coming years.
At Teldat, we can provide a full end-to-end solution, from the best IoT sensors on the market to a Smart City platform, including our LoRaWAN-5G gateway with built in cloud/on-premise cybersecurity to guarantee the security of all data.