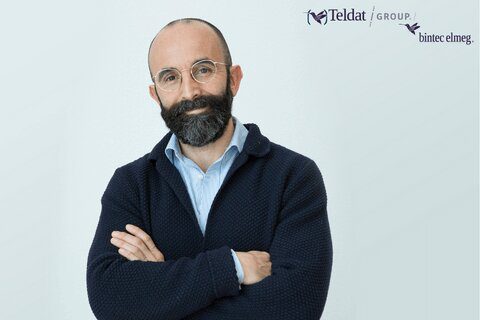 Mario Aguilar Alonso (45) has been appointed Country Manager at bintec elmeg GmbH (Teldat Group),  since 1st January 2023, responsible for sales and business development of the product and solution portfolio in Germany. Within his new role, the internationally experienced manager of the Teldat Group will focus on strengthening the company's development with topics such as cybersecurity, cloud and broadband in existing core German markets.
With over 30 years experience, bintec elmeg (Teldat Group in Germany) has established itself in the market as a network specialist for the business customer sector and has developed its core competence from the hardware environment towards software-based solutions.
Mario Aguilar Alonso has set himself the following goal: "I am looking forward to continuing the already successfully chosen path of partner business with professional business models. In doing so, I am counting on our future-proof cybersecurity and 5G solutions as well as on the wealth of experience as a next generation fibre specialist for end devices, to further expand the future direction in Germany."
For the past 20 years, Mario Aguilar has held various responsibilities within the Teldat Group, including the last 10 years at the helm of various business development and sales teams – both in America and Europe, being able to successfully contribute his broad industry and product knowledge at the C-level of the Teldat Group for the last 5 years.
He started his career at Telefonica after studying at universities in Madrid, Cologne and Berlin.
As founder and president of the Do IT Ukraine Association, the dedicated manager, together with an international team, enables IT and TECH educated women from areas where there is war or social conflict – to practice their profession even remotely.