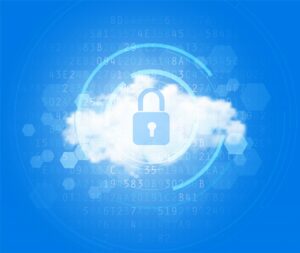 It has been more than 10 years since desktop virtualization, generally found under the acronym of VDI technology, Virtual Desktop Infrastructure, was proposed as one of the main technological drivers for providing greater flexibility, efficiency and control to the workstation (PC) – increasingly destined to become "hardwareless" and distributed between multiple devices (as pointed out by the "bring your own device" phenomenon).
The idea of offloading computational cost to the PC – by converting it into a "thin" element and reducing its local operational complexity practically to zero – was already at odds, at that time, with the increasing computational complexity that our business models supported.
However, its success among the world's main markets  could not be conceived in any way other than as growing, given the demonstrated efficiency, in terms of operational costs, security and operational homogenization, solving unavoidable business needs such as: relocation of the PC, collaborative environments, the unification of corporate IT systems and processes or the accessibility and protection of information; from the distributed computational power of Cloud environments, and against the ancestral alternative of doing it from the limited computational context of the PC and the client-server models of that time.
Similarly, multiple analysts have recently begun to extend this same paradigm to the framework of current networking solutions, asking if their computational weight should still depend on the CPE or be extracted and distributed in a context more typical of the so-called "Edge computing" – generally virtualized and residing in Cloud platforms. This means transitioning the CPE towards a new concept of "thin" CPE, with many similarities to that applied to the PC with VDI, but also taking a big step towards decentralizing the computational intelligence of the corporate datacenter, as the central point of connectivity of a company.
How do we carry this out?
Among the solutions put forward from the various Edge Computing scenarios, various projects favor a distribution of the so-called "Secure Edges" as the closest thing to the "thin" CPE. The aim is to attend, even more efficiently, the dynamism of digital businesses and their cloud security requirements, extending the granularity of network security solutions applied down to the level of user identity, devices (IoT), applications and/or networks, in a secure internet access format, but with minimum latency and better adapted to a context where more and more business applications are consumed in the Cloud.
With an encouraging forecast (to say the least) regarding the increasing percentage of companies that in the coming years plan to transform their IT strategies from the foundations of Edge Computing, Teldat continues to enrich its concept of Secure Communications as a Service, combining the power of the Teldat SD-WAN architecture with, increasingly, comprehensive networking security functions that meet this trend and its dynamism. In order to understand how Teldat tackles security within an SD-WAN environment, this is explained our newly launched page called "Security for SD-WAN Solutions".