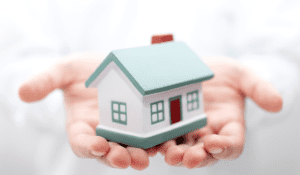 A carefully honed brand image is an inescapable premise for anyone who wants their product to standout in the market, particularly given the importance of design. The IT field is no exception to this. So how can we bring added value through styling?
Every brand is well-aware of how important it is to provide services and solutions for existing needs, reduce manufacturing costs, advertise products efficiently and be competitive in price for the item to be successful. This all must be added to a distinctive yet practical product, which is attractive, striking, effective, innovative, elegant, sophisticated, imaginative etc., depending on what each manufacturer considers necessary to achieve their marketing goals.
Often, a beautifully packaged image and an attractive design proves to be more effective, in terms of sales, than the product itself (whatever it was designed for).
Design, in IT products, matters
Telecommunication products are not exempt to this need. Devices for corporate communications (advanced connectivity, access and management of private and public networks, transmission of data/voice/video are currently on the table) are endowed with the most advanced hardware and software technology, whose design, development and manufacture greatly rely on (given the competition) the following:
Cost adjustment.

User-friendly assembly of components.

Simplicity in installation in the work place.
The vast resources devoted to addressing the technical requirements can prevent us from giving the necessary attention to product image and housing design. More often than not, this is reduced to a simple "problem" that needs to be resolved as successfully as possible.
Styling in IT Products
Bear in mind that these products are frequently housed in unobtrusive areas in a building, office or vehicle where they carry out their function: in a false ceiling or floor, installation rooms, anywhere in fact where they are out of the way.
This can easily lead us into the trap of thinking that product styling is less important than it really is.   
However, we must certainly consider the needs and destination of each product, giving them their due importance while making the effort to cultivate the product image and design and use the best manufacturing materials for each setting. This can only benefit the user and bring added value to any telecommunications device.
At Teldat, we know that design and function are fully compatible in telecommunications. We believe that taking care of the design is not a waste of time and resources, but helps make our devices better. By paying attention to our designs, we are able to bring added value to our IT products.