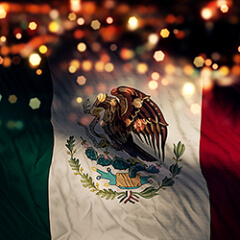 International Data Corporation (IDC) – the premier global provider of market intelligence, advisory services and events for the information technology, telecommunications and consumer technology markets – has ranked Teldat as one of the Top 3 router manufacturers in the Mexican market in a 2019 study .
Mario Aguilar, Latina America VP at Teldat, said "Teldat is extremely proud to be ranked among the Mexican market's Top 3 router manufacturers in this year's IDC study. Like the rest of Latin America, there is great investment potential in Mexico in the area of telecommunications, as well as other market segments".
Wenceslao Vives, Country Manager for Mexico, says "the Mexican market is a very interesting market for Teldat because it combines a sizeable demand in terms of technology quality and its search for the best innovations, together with a need for aggressive prices due to the internal market structure. This combination of high quality, innovation and aggressive prices, puts Teldat in a very good position to attract big banks, industrial and medium-sized Mexican companies.
"The development of our new SD-WAN service heralds a bright near future for Teldat in Mexico, as in other countries. Companies can now connect their offices through high-quality connections and at affordable prices anywhere in the country, and with all the advantages and novelties of the latest technology in the market", concludes Wenceslao Vives.