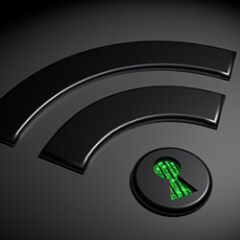 Last weekend on October 15th, 2017, the media reported a security vulnerability in the WPA2 encryption standard. This attack, dubbed KRACK (Key Reinstallation Attack), affects the connection establishment. Said attack targets WPA registration and specifically affects 802.11r access points (fast roaming) and access points in client mode (station mode).
Teldat would like to inform you that:
Access points in their routers running in network mode do not support either 802.11r or 802.11s, and therefore are not susceptible to the security breach.
Access points in their routers running in client mode are affected by the flaw and our R&D department is currently working on a short-term solution for all affected models.
List of router families that may be affected by said flaw:
Teldat-M1
Teldat-iM8
Teldat H2-Auto+
Teldat APR222ac
Teldat H2-Rail
Teldat W2002T-n
Additional information indicates that wireless LAN passwords cannot be captured in this way.  It is also important to know that HTTPS (SSL/TLS) protected data, such as in online banking connections or transfers of login data, cannot be decrypted by KRACK.
Teldat will keep you fully informed of the corresponding software updates for affected devices.