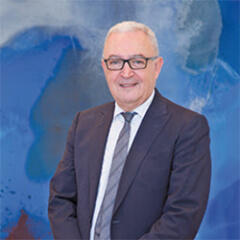 The March 2018 cover of the Sector Ejecutivo magazine features Antonio García Marcos and includes a detailed interview in which the President talks about the origins of Teldat and what it has become today.
Antonio explains how he founded Teldat in the 80s, after spotting business opportunities for a Spanish company that developed state-of-the-art telecommunication devices. In the interview, Antonio also recounts how Teldat has developed all types of solutions, including SD-WAN. He talks about our solutions for trains, vehicles and smart grids and how we have sold these solutions worldwide.
From his words, it is apparent that Antonio considers the company's biggest success to be its staff. Among many other topics, he goes on to discuss the company's plans for the future as well as his view on where the industry is heading. If you would like to learn more about the article published in Sector Ejecutivo, please click here.