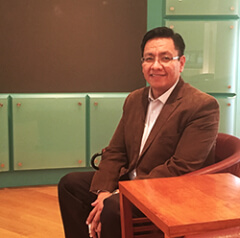 David de la Mora joins Teldat's LATAM business unit in Mexico. Like his colleagues who have recently joined the company, he will be responsible for continuing Teldat's growth policy in Latin America.
David is a Telecommunications Engineer from the National Polytechnic Institute of Mexico and also holds a Master in Information Technology from the University of Technology Mexico. He has over 20 years of experience working for a number of important companies. Of particular note, David has spent the last six years as Account Manager at Huawei Technologies, where he worked with Mexico's main operators.
Within Teldat, David joins the sales department, where he will be contributing his knowledge and supporting the sales team in the operator and channel accounts, especially in areas related to SD-WAN products, without losing sight of Teldat's most traditional products, corporate routers.
David loves to spend his free time cycling with his four children, especially on Sundays when Mexico City provides bike lanes through the city of up to 130km long.
Welcome David to your new position at Teldat!