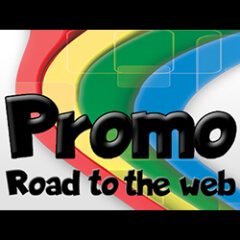 Nextmedia has decided to fight COVID-19 "face-to-face". It has not cancelled this spring's roadshow. Instead, it has converted it to a structured set of webinars given by their suppliers. They have called this "road to the web", instead of roadshow.
Nextmedia is an important and large Italian Value Added Reseller / Distributor, with a substantial client base of installers and system integrators. They distribute over 40 brands, in many technological areas, including networking solutions. Teldat is one of the brands that Nextmedia work with.
At Teldat we have participated, for many years, in the Nextmedia roadshows, and we have obviously taken part in this year's virtual event called "road to the web". Elhamy Elhifnawy, Teldat Regional Sales Manager, gave his webinar on two different days to Nextmedia clients. The webinar was based on how Teldat's SD-WAN solution can solve networking issues related to small and medium-sized companies – SMEs and explained how SDN / SD-WAN technology is not only for large corporations or organizations. It is also going to be a vital factor for the digital transformation that SMEs are currently undergoing, or will take onboard in the near future.