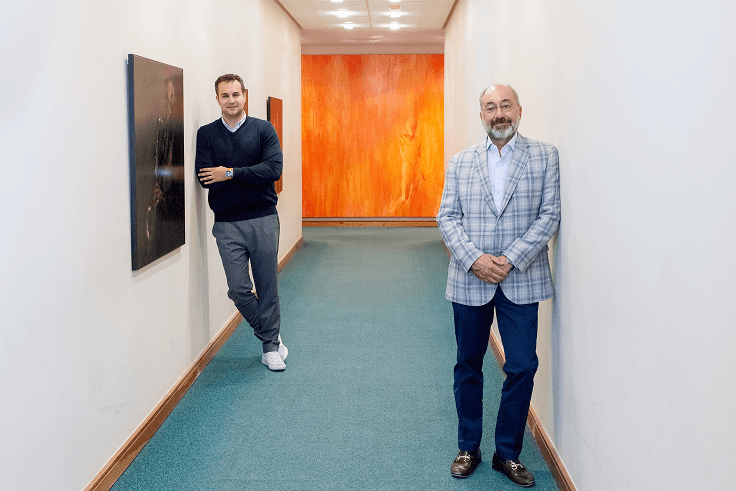 Teldat, one of Spain's leading technology companies, has appointed Antonio García Romero as new CEO. García Romero, who was currently working as Deputy General Manager, takes over from Ignacio Villaseca (who held the position brilliantly for two decades and helped Teldat become a key world player for advanced communications).
Antonio García Romero has a solid technical and business background. He holds a degree in Telecommunications Engineering from the Polytechnic University of Madrid (UPM), a Master's degree in Engineering from the KTH Royal Institute of Technology in Stockholm, took postgraduate courses in Zhejiang University (China) and holds an Executive MBA from IESE. In addition, he has been working for more than 15 years in the technological sector, offering a wide range of corporate services internationally.
In China, he started working for Philips as a developer specializing in biophotonics. By 2005, he had focused on Strategic Consulting at IBM and soon assumed global responsibilities within the Teldat Group. He served as Business Development Manager in Asia (based in Beijing, China), International Sales Manager in Silicon Valley (USA), and Corporate Vice-president for International Sales. In 2017, while living between New York and Madrid, he founded and was CEO of a software firm specializing in artificial intelligence for the capital market (Fintep). In 2020, he rejoined Teldat as CPO and was later appointed Deputy General Manager.
As Teldat's new CEO, Antonio García Romero will outline the company's strategy based on three main pillars: carry on creating added value for customers by broadening Teldat's portfolio and offering a wide range of solutions based on the latest 5G market technologies, cybersecurity (SASE) and machine learning (CARTA); increase the company's international presence by hiring more staff and opening new R&D&I centers; and, lastly, finding new ways to penetrate markets (for example, by implementing OT and Zero Trust strategies in new market niches like IoT or remote offices). All of it is fast becoming a reality thanks to the unwavering support of customers in key economic sectors and the expertise shown by Teldat teams over the years.