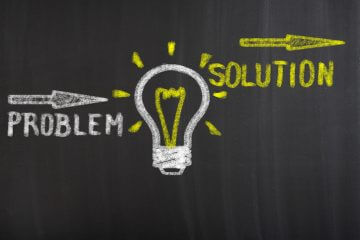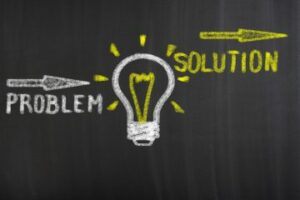 Software-defined networking (SDN) can be applied for cloud-managed networks that use dynamic configuration to improve performance and monitoring. It offers greater centralization than traditional networks, allowing administrators to achieve the flexibility and ease of troubleshooting they need for cloud network monitoring with increasingly complex architecture.
SDN accomplishes this by dissociating the network's data plane from its control plane without compromising other requirements like scalability and security, making it closer to cloud computing than traditional network management. Today's small and medium-sized enterprises (SMEs) face the additional challenge of providing networks with the same monitoring capabilities as those of large enterprises, but with fewer resources.
Traditional vs. Cloud-based Network Monitoring
Managed network services include the applications and functionality that managed service providers (MSPs) can offer. These include traditional solutions like SNMP Managers as well as cloud-based network monitoring solutions which form an essential part of software-defined networking (SDN). Several differences exist between these two approaches.
Traditional monitoring approaches like Simple Network Management Protocol (SNMP) require initial configuration before it can effectively allow network monitoring and notify administrators of problems. Large enterprises have relied on SNMP for years, but they aren't the best solution for resellers and system integrators who target smaller organizations.
Administrators can configure a cloud-based network monitoring system much more quickly than traditional network monitoring solutions and usually at a lower cost. Traditional solutions typically require resellers and system integrators to pay for the hardware and its maintenance, including the electrical power to operate it. Furthermore, the physical space needed to safely install the servers must also be available, which is often in short supply for SMEs.
Cloud-managed networks are also a better choice for IT resellers and system integrators because SMEs are increasingly likely to choose cloud-based services / Software-as-a-Service (SaaS) over on-premise hosting. The more cloud-based services that these SME end-customers require, the more important it is for resellers and system integrators to optimize cloud application performance. SDN solutions that are also cloud-based are usually better able to accomplish this compared to traditional network monitoring tools.
Reactive vs. Proactive Network Monitoring
Resellers and system integrators have traditionally taken a reactive approach to network monitoring in which they only take action when their clients notify them of a problem. This approach results in a focus on making one-time hardware sales and generating turnover. A reactive business model means that service providers must frequently travel to their clients' sites, both to provide technical support and hence solve the technical issues which have occurred.
However, IT services are currently transitioning to outsourced infrastructure that provides recurring income for the resellers and system integrators. This trend is largely due to technological advances that provide better remote support and scalability through SaaS and other "as a Service" usage models, resulting in a shift from reactive to proactive cloud network monitoring. Proactive monitoring involves the constant delivery of data to a controller in the cloud, which then displays this information on a centralized platform. It also notifies network managers of potential problems, allowing them to take prompt corrective action before they affect the end-user. These features provide multiple benefits for resellers and system integrators.
Proactive Cloud-based Network monitoring Features
IT resellers and system integrators traditionally learn of a problem only when an end-user reports it or by manually reviewing network data. However, this method isn't effective for every problem and is increasingly considered outdated. A proactive cloud-based network monitoring solution will discover problems automatically. So, this proactive approach is particularly efficient for instantly detecting problems that initially only cause very minor problems but can become major issues later.
Resellers and system integrators need to know about a network problem as soon as it occurs, which requires a proactive cloud-based network monitoring solution to provide real-time alerts. The less time that passes between a network performance management (NPM) tool's detection of a problem and the implementation of a solution, the better it is for the network.
Proactive cloud-based network monitoring tools can continuously scan a network for issues such as slow data transfers between two nodes and spikes in bandwidth usage. It can then immediately issue an alert prompting a team member to investigate the problem.
Proactive monitoring is also useful for detecting network issues after business hours or other times when the resellers and system integrators are out of the office. Automatic alerts inform team members on the details of the event and the components that were affected, allowing them to begin implementing a solution as soon as possible.
Proactive Cloud network monitoring benefits
The benefits of proactive cloud-based network monitoring generally include improved productivity, greater reliability and reduced costs.
Performance problems usually become more severe over time, rather than instantly manifesting themselves as a critical issue. Common examples of this type include a failing hard drive, antivirus software that isn't current and backups with increasing failure rates. Proactive cloud-based network monitoring can detect end customer issues early, allowing the resellers and system integrators to address them before they impact user productivity.
Proactive cloud-based network monitoring can also increase a network's long-term reliability by correcting minor issues quickly before they affect the entire network. This benefit helps reduce unscheduled downtime, which directly impacts on end-user productivity.
Many resellers and system integrators still rely on the old reactive break/fix model. The end customer operates until a process or piece of equipment breaks, at which point they repair or replace it and continue as before. The disadvantage of this approach is that a complete work stoppage is very expensive and can quickly become an irrecoverable problem for businesses with limited resources. Addressing small issues regularly is thus the best approach for reseller and system integrator SMEs customers.
Proactive cloud-based network monitoring is clearly one of many solutions that can help convert IT resellers and system integrators into Managed Service Providers (MSPs) for their current customer base, and also opens up new markets which will bring growth and stability. As with many other Managed Service Provider solutions, cloud-based network monitoring creates a plannable, reliable, and sustainable income for IT resellers and system integrators, by developing a service which can be charged as a monthly fee. IT resellers and system integrators are adding value to the way in which they are taking care of their end customers' networks. This will treat IT resources as a utility rather than a commodity
Conclusion Proactive vs Reactive monitoring
Cloud-based SDN solutions proactively monitor networks, allowing administrators to detect and correct problems before they impact end-users. Solutions like be.SDx, are designed for enterprises and sistem integrators. Among many other issues, with be.SDx, system integrators can become Managed Service Providers for their end customer base and hence supply services such as proactive cloud-network monitoring. Moreover, those SDN systems are easy to set up and manage, which is a huge benefit for both sides.