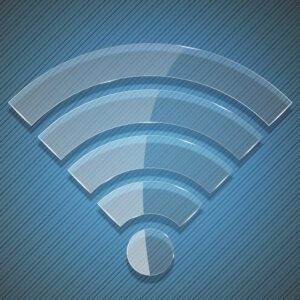 Wi-Fi networks with high performance are not only needed in offices but also in extreme environmental conditions such as cold stores. Nevertheless, dual band access points for office environments cannot be installed inside cold stores because of the extreme environmental conditions. However, special MIMO Wi-Fi antennas with IP 68 protection operate even under extreme conditions up to minus 40 degrees, extremely humid environments and over a long time.
How can MIMO Wi-Fi antennas be installed
The MIMO Wi-Fi antennas are mounted under the ceiling, whereas the cables and the MIMO capable access points have to be laid outside of the cold store. This solution enables the smooth operation of standard access points and the homogeneous MIMO field allows all applications such as Wi-Fi barcode scanners, special tablets and PDAs inside the cold storages.
It is also worth to mention that this kind of antennas can also operate in greenhouses. Via a Wi-Fi dual band network, the complete control system monitors and controls light, watering, automatic fertilization, as well as the harvest. The durability and robustness of the operating antennas are crucial. They have to operate for many years under extreme conditions such as high UV radiation and temperature, humidity up to 100 percent and constant irrigation with water containing a high concentration of fertilizer.
More MIMO technology advantages
In general, using access points and antennas with MIMO technology, allow a significantly higher data transmission rate by sending and receiving several streams at the same time. In addition, wireless LAN coverage in all premises is considerably optimized by the better reflection property. Some antennas on the market support not only 2.4 and 5 GHz, as well as the new wireless LAN standard HaLow with 900 MHz. As the antenna elements also reflect each other, the antenna gain increases substantially. If two physically separated networks with a separate router and network infrastructure are necessary, a 6×6 MIMO antenna or two 3×3 MIMO antennas can be used for two 3×3 MIMO access points.
Using several antennas or receiving components at one end of the communication link has become quite common during the last few years. These smart antennas have a downstream signal connection processing all received signals. Mobile telecommunication systems such as 4G, 3G or GSM also use several receiving antennas at the base station, because this offers the advantage of transmitting more energy from the electromagnetic field than only one single antenna.
However, it is clear that more and more high performance Wi-Fi solutions for all kinds of applications and company processes are needed in the upcoming years. Teldat as a manufacturer of MIMO access points and provider of wireless LAN solutions is looking forward to the future developments of this market.