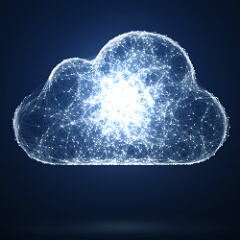 Teldat's SD-WAN solution software platform, has been updated and relaunched as CNMv3. It has important improvements on what was already a unique solution that allows clients to migrate gradually from a traditional access network to a full SD-WAN solution.
The platform has a new more modern user interface and a new processor based on microservices which offer a high level of availability and scalability.
CNMv3's SD-WAN Controller, one of the five products that make up the Teldat SD-WAN solution, now permits the user to construct the network from a very simple and intuitive graphical interface. This allows the user to concentrate on issues related to the applications and forget about the more lower level issues, such as tunnels, security, SLA's or routing policies.
Two other important improvements are the integration of a Northbound API to enable the use of external platforms and secondly the possibility to manage the network on a project basis. The project management can have independent device configuration and templates.
In all, an important improvement on the previous version, which offers our clients substantial added value.